It was a beautiful wintry day; the sun was shining brightly, and the air was crisp—ideal conditions for our Junior School Snow Sport Day. It was the perfect day to take a break from the regular routine and head to Ski Martock for some outdoor recreation and fun. For the novice or the more experienced, there was fun for everyone. For some, it was their first time ever to step into a pair of skis or strap on a snowboard. This was the case for
Mr. LePoidevin
who tried snowboarding for the first time!
Mr. Kershaw
stayed close by and, though a beginner himself, offered tips and encouragement.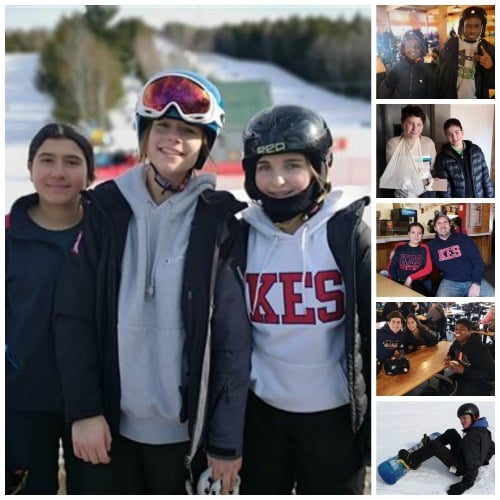 It was great to see the camaraderie of students and staff on the hill. After spending time on the slopes enjoying the good conditions and the company of friends, students came indoors to warm up, have lunch and treat themselves to a Beaver Tail too, a Canadian classic. The NSSAF Snowboarding Regional Competition took place on the same day at Ski Martock, so it was terrific for our riders to have the support of their peers. Our SBX teams continued on to Provincials where they did exceedingly well: Provincial GOLD for
Zach Logan, Greyson Corbett-Lumb, Nate Montgomery, Luca Graham
and
Aden O'Callaghan;
SILVER for
Fox Sullivan, Alex Graham
and
Jose Diaz;
and
BRONZE for
Doreen Xing
. The 2020 Junior School Snow Sport Day was a huge success. Special thanks to
Mr. Hollett
for organizing the day and to the parents and staff who attended.