Over the past week, our Junior Boys Tier I, Juniors Boys Tier II, and Junior Girls Tier I all won their District Soccer Championships. That's a first! Solid, disciplined and skilled sides were made up of our typical determined players. There was some Latin American spice with a nice healthy scoop of former Newbridge athletes who arrived this year along with the addition of our new Director of Soccer Operations and coach, Mr. Graham Chandler.
These key ingredients allowed us to "run the table." Of course, the coaching was not only a key to victory, but it was done the right way, with full participation and great sportsmanship! For example, in the final versus Horton, the opposition was down to 10 players. Eric could have played 11; however, he went with 10 as well.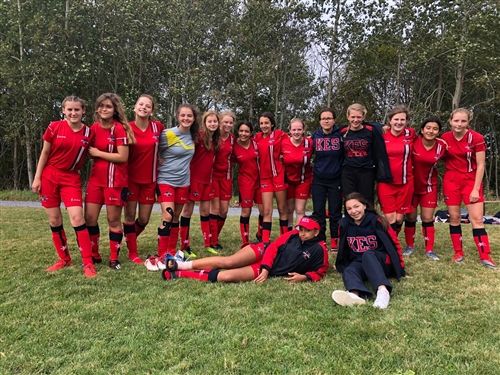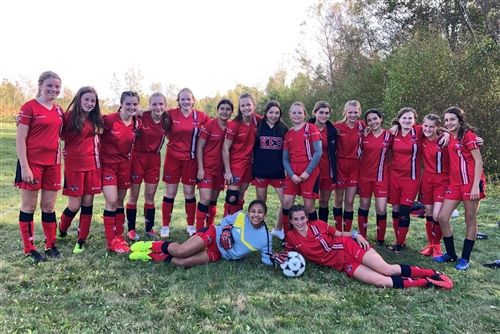 Our Turf Field was also a winning factor as it allowed for more time on the pitch in the evenings and is a statement of excellence. Our boys are all off to Regionals next Wednesday, October 30th – coaches Eric Kershaw and I with the Tier I team, Florian Huck and Paul Hollett with the Tier II team. Our girls will host the tournament of District Champions on Tuesday, October 29th. At the Junior High level, Regionals are as far as the competition goes; therefore, these events will conclude our season.
Contact us to find out how your child can be a King's-Edgehill student for a day. He or she will be teamed with a student in the same grade to tour our residences, facilities, and chapel, and will also enjoy lunch and classes - the complete KES experience.