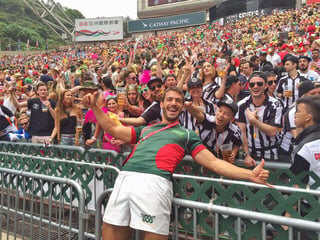 One of the many pleasures of coaching at a great school is that occasionally a unique athlete comes along, and you have the opportunity to play a role in developing them at a key stage of their life. In September 2006 a dynamic and boisterous 13 year old Mexican student arrived on campus for hios Grade 7 year, and it was clear he had the talent and the drive of a champion. His name is Diego Ramirez, and he is now a 24 year old man.
Ramirez now is a key member of the Mexican National Rugby Team. He competes at the highest global level for his country for both the 15s and the 7s teams, including a recent qualification for the illustrious Hong Kong 7s.
Many years ago, it began as Diego scored the winning goal for the Junior Boys Soccer Team as we won our first Regional Championship on a cold blustery day in Barrington. When we needed a winner, Diego was there and we sang "Ole, Ole, Ole" all the way home. "That is one of many fond memories I have of my year at King's-Edgehill," says Diego. "I am also forever grateful that I was introduced to two new sports, Hockey and Rugby."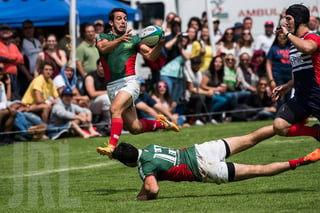 It is Rugby that has stuck for Diego as an aspect of his life that can contain his passion, athleticism and love of competition. "I know it sounds cliché, but it truly changed my life. It has fed me for many years," he says. "King's-Edgehill opened that door for me in my Grade 8 year."
Diego is now fully supported by the National Team in Mexico City. They train every morning from 6-8 a.m. and every evening as well. During the day, Diego studied at the National University, and recently was awarded his Degree in Chemical Engineering. He begins a job shortly with a National Bank in Mexico City; however, Rugby remains his primary goal.
Sights are set on the Pan American Games, Hong Kong 7s, various Caribbean Championships and even an Olympic run for an emerging Rugby nation.
"My friends, my memories, my goals and my passions all revolve around rugby, I am very grateful" says Diego. "This next year is a big year. We will have a chance to play against the best from South Africa, New Zealand and Australia."
There it is! The words of a champion! A 5'8", 175 lb. winger with blinding speed is excited to take on the 'Big Boys" of rugby. We are thrilled that such an ambitious and talented player got his start on Herman Field. We are behind you Diego OLE, OLE, OLE!!