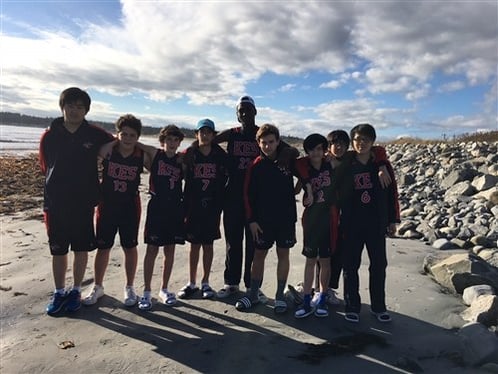 The
Junior Boys Basketball
team competed in the Lockport Invitational Tournament to begin the season. It was the prefect launch as the team improved markedly against strong competition. Tip-off tournaments are inherently planned to determine the teams' strengths and weaknesses. We discovered that we have excellent athletes who will learn basketball quickly, and we will thoroughly enjoy competing together this season.
Righo Etou, Lucas Tam
and
Rodrigo Morales
each won a Player of the Game Award, and the coaches left the tournament feeling very optimistic about the season. We were especially pleased during the final game as the team was tired and down 18-2, but fought back to pressure the tournament champions in the final minutes, losing 64-61! #nevergiveup
The
Junior Girls' Basketball
team opened their season by hosting a home tournament here at KES at the end of November. Although they only had four full practices under their belts, they were excited to get on the floor together in a game. The girls' first match up was against the always tough team from West Hants. Despite losing the first game, the girls showed lots of energy and even more potential. In the second game, they showed great improvement, but fell to the eventual tournament champions from Gorsebrook School in Halifax. In the final game of the tournament, the girls played their best and worked together to earn an impressive victory. Grade 8 players Doga Mercan, Maya Faucher, and Grade 9 Lily Gale were named players of the game for our side.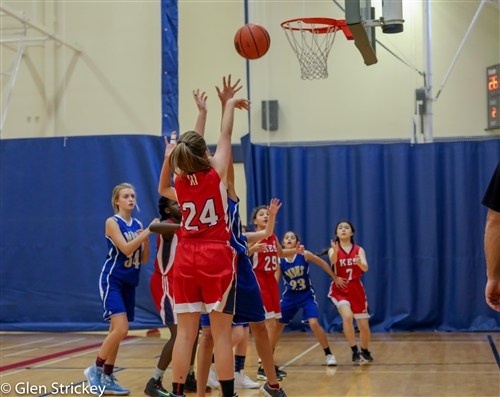 The girls play two more games before we break for exams and Christmas holidays, and we hope to continue to improve every game. With a great mix of experienced players and newcomers to the sport, our girls are sure to have a great season filled with lots of laughter and hard work!
There are so many athletic programmes here that get students doing more, while we help them aspire to be more. If you're considering King's-Edgehill School for your child, you may want to connect with a current KES parent for answers and insights. We'll connect you with one here.