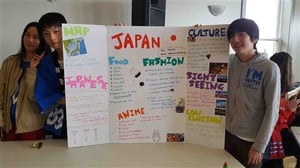 What do you get when you put food, dance, song, and games together? You get the KES Annual Cultural Fair! Once again students from all corners of the globe and from across Canada stepped up and proudly displayed various aspects of their country's culture for other students, the staff and the faculty at KES.
The afternoon began with a fabulous variety show! It was truly amazing to see students gladly step up in front of their peers and share from the heart their traditional songs, dance, and music. The audience was so captivated.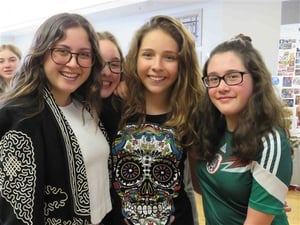 After the variety show, students spent the afternoon visiting displays and chatting one to one with students from the various countries represented, playing various games from various countries, and, perhaps best of all, sampling food that the students had spent hours preparing. The enthusiasm that filled the air was contagious and there was not a disappointed face in the crowd… except when the food ran out!
Thank you to students and organizers alike for a fantastic job! Here's to next year!
As a KES boarding student, your child will learn more, do more, and be more with amazing opportunities.
You'll find information about this and more in the downloadable PhotoJournal, A Day in the Life of a Boarding Student.