We recently received some very positive feedback regarding our boys' rugby team. Our coaches instill in all of our student-athletes that living up to the high standards of dignity and respect that we have set at King's-Edgehill is just as important as success on the field, the mat, the ice and in the classroom.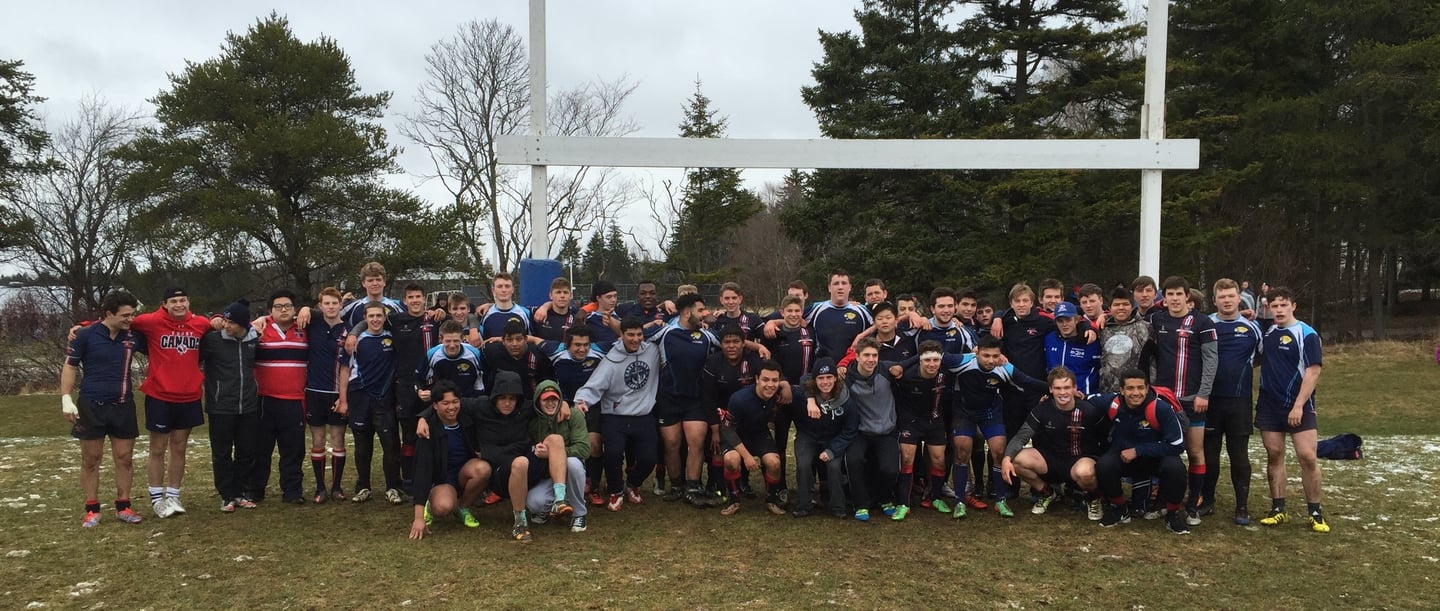 "I would like to pass on a very positive message in regards to your (young) men's rugby team. I had the pleasure of dining at East Side Mario's in Saint John NB for my nephews 5th birthday on Friday April 21st. We were almost finished our meal when entered your team of teenage boys and they were seated next to us.

The boys were boys but every single one of them were respectful and acted very appropriately as we had a table of small children. When the cake came out, your boys, cheered and sang to my nephew! As shyness took over him they still continued to sing and cheer for him! As we were leaving, my nephew said, "did you see all those big boys singing and clapping for me?" They made his night!! Congratulations to a great group of young men!! Society could use many more fantastic role models like them!! Keep up the great work!"
These boys went on to have an exceptionally successful weekend at the annual Rothesay Netherwood School Rugbyfest tournament in Rothesay, New Brunswick, winning the banner!
More about what's happening at school, through photos and quick explanations. That's what you'll find in the downloadable photojournal, A Day in the Life of a King's-Edgehill School Day Student.