At King's-Edgehill school, we are fortunate to have dedicated and capable coached running our many sport teams. Many King's-Edgehill School coaches are receiving important recognition and opportunities for training at the highest levels, outside the realm of our athletic offerings.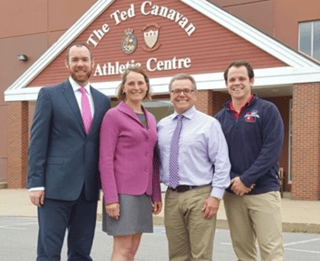 As mentioned in a previous article about outstanding KES coaches, we are very proud of our KES coaching team. Last year Karen Jones, a KES Senior School teacher and biathlon head coach as well as head of our equestrian programme, was awarded the NSSAF Outstanding Contribution Award for her coaching at KES. Similarly, senior school faculty member Phillip Hadley has coached the KES Track and Field Team to the Provincial Championships and was accepted into the highest level of coaching certification available worldwide. Mr. Hadley also coaches our cross country running team in the fall.
Junior School teacher, Ryan Alguire, who leads our Duke of Edinburgh Program, was elected to the Nova Scotia Referee Society as the "Director of Development" and was named the 'Official of the Year' for Rugby Nova Scotia. Mr. Alguire also spearheads a successful developmental hockey programme at KES and works as assistant coach with the Senior Boys' Rugby team.
Kim Walsh, Director of Athletics, Geology teacher and Head Coach of our KES Wrestling Team, was recognized by Wrestling Nova Scotia with the Coaching Award of Excellence at their annual awards banquet. He is currently very busy preparing the Nova Scotia wrestling contingent for the 2017 Canada Summer Games in Manitoba.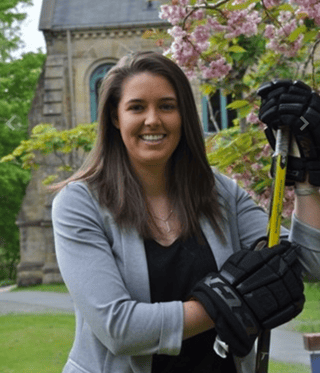 Recently, KES hockey coach Isabelle Germain has been assigned the role of assistant coach of the girl's team
at the 2019 Winter Games. At the young age of 24, Isabelle is considered a rising star in the hockey coaching world and is focused on the success of her hockey players at KES and beyond! We look forward to seeing Isabelle behind the bench at the 2019 Winter Games!
As well, Mary Ann Dufour, who has a long history of elite skiing and is the Head Coach of the KES Alpine Ski Team, has just advanced to become a Canadian Ski Coaches Federation, Development Level 2 Coach. At KES, "Ms D," as she is affectionately known as by the KES ski team, has been instrumental in the ongoing development and success of our school's athletes.
King's-Edgehill School coaches are passionate about helping our students reach their fullest potential—in sports and in the classroom. Our coaches are great life teachers and understand the role participating in sports can have in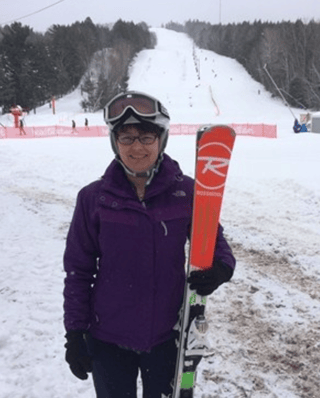 developing a student's leadership skills, sportsmanship, problem solving skills as well as honesty and integrity.
Some of the many sports offered at KES include soccer, swimming, hockey, equestrian, track and field, wrestling and many, many more options. Because we believe athletics are important, we offer sports they'll really love. Download our Athletics PhotoJournal to find out more.