The King's-Edgehill Cooking Club started a new year on September 19th. We made crepes last class and we plan to make crispy Korean beef on October 3rd. Cooking club is a chance for students to try new flavours from around the world and to share favourite family recipes.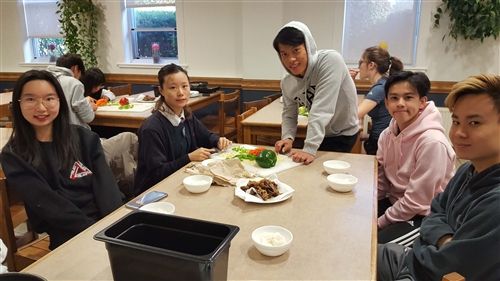 If students would like to recommend a recipe or show us how to make a dish, we are always open to suggestions. We will meet every second Thursday in the cafeteria from 3:30-4:45. A few recipes we may try this term are: Mexican fajitas, guacamole, German Nutella balls, Chinese stir fry, Canadian style seafood chowder, sushi, samosas…and the list goes on. Students can sign up for each session in the Junior School. We can accommodate a maximum of 16 students per session. If you have a recipe you would like to suggest, please email me.

Did you know that many of our activities are called "Co-Curricular"? We don't call them "Extra-Curricular" because we don't think that Art, Music, Athletics, and Student Leadership are extras! Your child deserves a well-rounded education with all the extras. We'd love to tell you more about it: Plan Your Visit here.