Our Annual Hoopla Junior School Basketball Tournament was held in the KES Athletic Centre last week. Nine local teams participated in the day-long tournament that completed a fun and competitive Junior High Season. The King's-Edgehill Junior Girls won their loop with a 2-0 record.
Gabby Strickey and Gala Holm
led the team with key baskets, rebounding and leadership. The boys finished third with
Yuk Kan (Lucas) Tam, Kyle Clanachan, Will Ahern, Cameron Stephens and Juntaro Hattori
finishing their Junior School years with a clear win over the strong Hantsport Shamrock. Sports will now transition into spring activities with many selections including rugby, badminton, swimming, ultimate frizbee and track and field.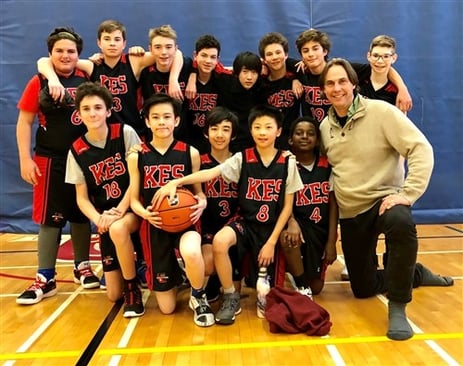 King's-Edgehill School is passionate about sports and fitness. Your child can participate in a sport recreationally or competitively including soccer, swimming, equestrian, and many more as he or she discover new sports and learn new skills. Download our Athletics PhotoJournal to find out more.