Recently, our Grade 7 students took their learning outdoors and stepped into the woods and fields of the Annapolis Valley and the spectacular beaches of the Minas Basin. The students explored a section of Nova Scotia's coastline where the rich red mud and abrupt cliffs contrast with the fresh green of new spring growth.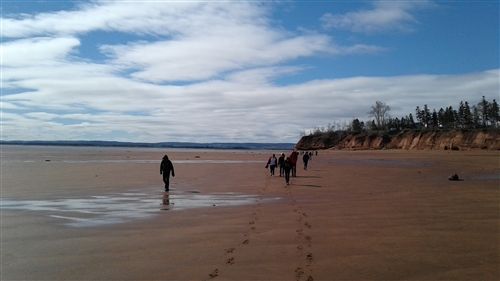 Blomidon Provincial Park is a wonderful place to hike and explore. They discovered many things along their journey including: Trillium and Trout Lilies, an eagle's nest, waterfalls, fiddle heads, and many other marvels found in the area. They also visited two local beaches where they hiked, clambered, explored sea caves and spires, and played in the sand.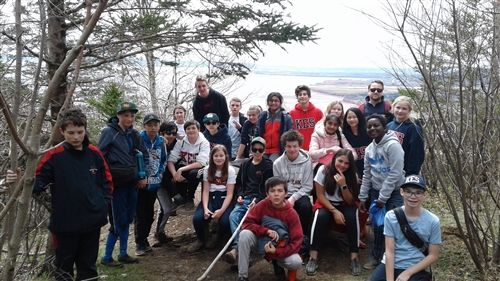 These beaches offered a hands-on perspective of the powers of the tides in the Bay of Fundy and the challenges and rewards that organisms who call this beautiful ecosystem home face. Despite cold wind and tired legs, everyone appreciated the natural beauty of this incredible part of the province. The excursion ended with a much-anticipated stop for ice cream at a local farm market. The day was full of discovery, learning, friendship and fun and was a great experience for everyone.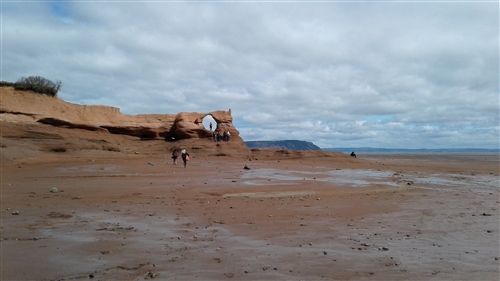 King's-Edgehill Students get to travel – a lot! Near and far from School, there are trips for every age and interest. Download Oh The Places You'll Go!, a PhotoJournal about travel at KES.