Part 1
- As I arrived to school the last morning of term before the March break and entered the Margaret Vair McLellan Concert Hall, I immediately invoked thoughts of Miles Davis. Greeting me was a collage of sound produced by a few students warming up. Yes, I arrive there each day to the sounds of students preparing for rehearsal of different bands; however, that morning was different. Given that quite a few students departed early for the break to embark on different school trips or early scheduled flights home, the soundscape was less cluttered than usual. I chose not to interrupt them and instead, I turned on a small recorder that I keep close at hand. Listen to this short clip I've entitled
Early Morning Mayhem
.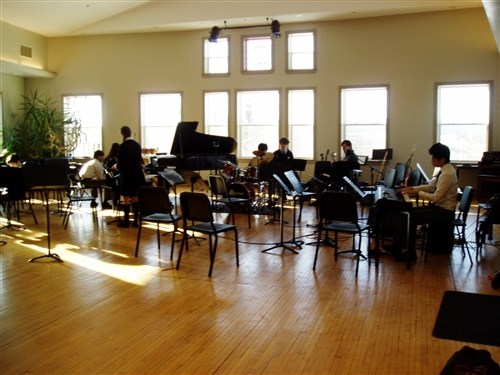 Part 2
- No doubt you've heard of Miles Davis: he was a paramount jazz musician who made a powerful impact on the genre, especially in 1970 with his release of the album,
Bitches Brew
. That record stunned music aficionados around the world with its unorthodox twist of tonality and structure that lasts an hour and forty-six minutes. It was determined that 'the process of creating music' is important. Musicians should not need to be boxed in by prescribed music theory and all of its imposed restrictions of conventionality. For the record, I deliberately selected a
Bitches Brew
extract that does not include Miles Davis playing. I don't want to tarnish his reputation if anyone views my comparison to be in poor taste. I've extracted this
short clip from

Bitches Brew
for your reference and comparison to the KES clip.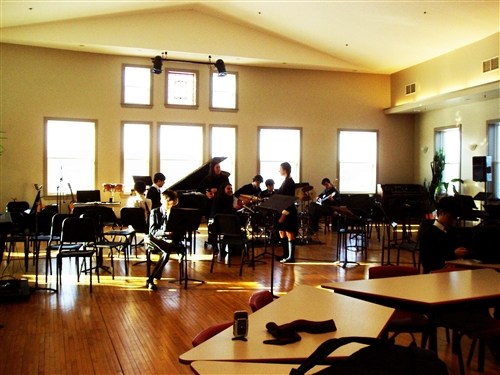 Part 3
- Just for fun, I thought, how similar are they, really? So, I simply combined them on my computer and produced this clip to hear what it would sound like. I call this
A MILES Minute
.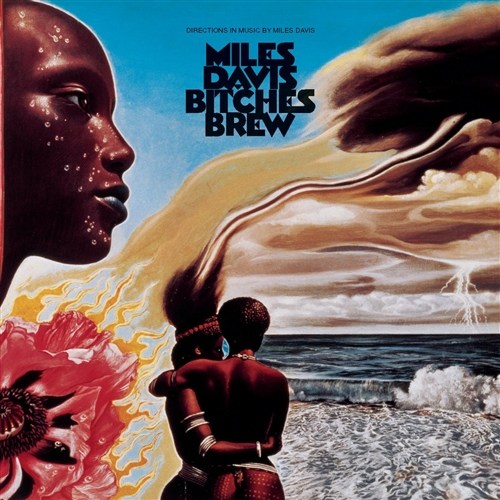 As an educator, I sometimes get caught up in pedagogy and forget to let simple things just happen. Miles Davis opened my eyes to this when I was a very young music student, but you must remember: 1970 was a long time ago!
There's always something exciting going on at King's-Edgehill School -- it's in the air. You can hear music in the halls, smell healthy meals cooking, see original artwork and performances and feel the energy of students who love to learn. Experience it for yourself! Plan your visit here.