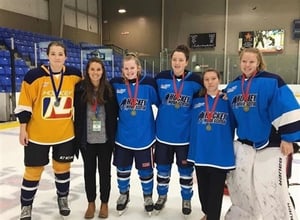 A handful of our hockey players gave up their Thanksgiving weekend to compete for their respective provinces at the Atlantic Challenge Cup. Our small School represented two Maritime Provinces in a big way with the boys' and girls' teams sending a total of ten players and one coach. Everyone had great success and came away with some impressive hardware!
Hockey Nova Scotia U18 Girls - GOLDCoach Germain

Deanna FraserJenna LeightonAva BenedictMaddy Walsh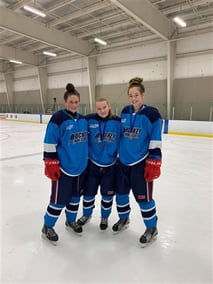 Hockey Newfoundland U18 Girls – SILVER
Brittany Pieroway
Hockey Nova Scotia U16 Girls – SILVER
Abby WamboldtKaylee HickeyAbby McCarthy
Hockey Newfoundland U 15 Boys – BRONZE
Nathan CaseyMitchell Dinn

Congratulations to all who participated!