While our rugby teams are in the middle of their hunt for a berth at the Provincial Championships, Grade 11 rugby star Camryn Kleynhans has been recognized by Rugby Canada for her exceptional play. This week, Camryn was named to Rugby Canada's East U18 team which will compete against USA East U18 team this August at Brock University in Ontario.

Based on Camryn's inclusion in this camp, she will also be considered for selection in the National U18 team which will compete against USA in December.

Considering Camryn began her journey with the sport here at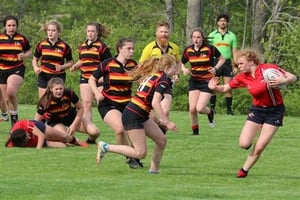 King's-Edgehill, her rise in the sport has been meteoric. Aside from playing with our School team, she has also competed with our local women's club the Windsor Machine, the provincial U16 and U18 programs, and most recently travelled to Florida to partake in a 7s tournament against competition from across the continent.

Jack Hanratty, the Nova Scotia Provincial Team coach and head coach of the National Women's U-20 team commented that, "Camryn is a natural 7 in the game of rugby; once she is playing she only has one speed. She has a bright future and I look forward to seeing her develop".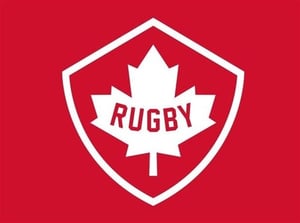 We are all very proud of Camryn's accomplishments, and we will be cheering her on as we finish our high school season and she transitions to her summer commitments.
Athletics is one of the four pillars of a King's-Edgehill education and we offer three seasons of various sports and athletic programmes. Download our Athletics PhotoJournal to discover which of the over 20 different sports your child will love.