There were countless highlights from this week's Spirit Week, but what was most impressive was the involvement and incredible participation from the KES students and faculty. Five dress down days in a row (which mostly involved wearing something warm, colourful and cozy), hot chocolate, treats, outdoor fun, inter-flat competitions, cultural fair and special carnival events kept our students smiling and looking forward to every day.
Of course, fun food selections are always a part of the celebrations around here, and items like a chocolate fountain with fresh fruit, student favourites such as hamburgers and pizza, and a decorate-your-own doughnut bar added to the festivities.
Our campus was livelier than usual in the evenings too, thanks to some planning by our residence Prefects. Minute to Win It Campus Cup games, a Valentine's Dance, and a romantic comedy movie in the theatre were a few additional activities that filled up the campus life schedule this week. Whether we were inside or out, in the sun, snow, or freezing rain, this week was a good lift for everyone and a great excuse to play, smile, and laugh with one another!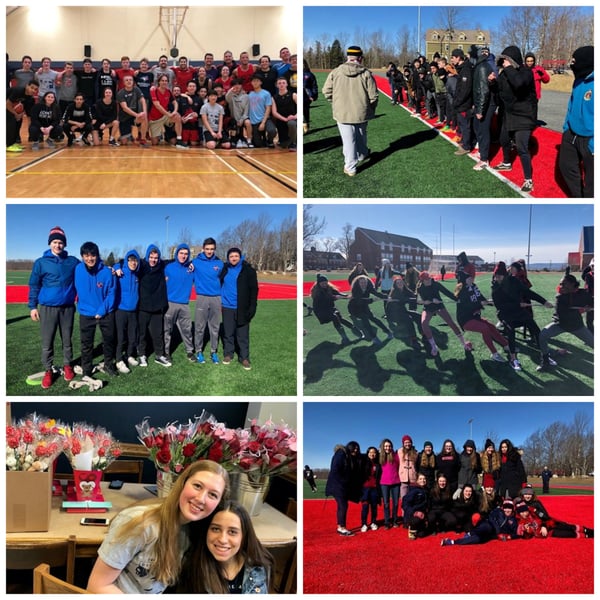 "Well that looks fun, but what time will I have to go to bed?" If you know a child eager to apply but with questions still looming, flip through our downloadable photojournal, A Day in the Life of a King's-Edgehill School Boarding Student.