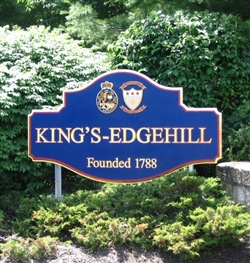 Each year King's-Edgehill School offers students the chance to take their SATs – a necessary examination for any student thinking of applying to an American university.
Students who wish to write their SAT examinations during the 2017-18 academic year, will do so in October 2017 and therefore must register the first week in September. King's-Edgehill School is a Supplementary Examination Centre for SAT's, so our students do not need to travel Halifax to write the tests.
We encourage students who would like to write their SATs to adequately prepare for the test. Students can do this by practicing and taking a course, such as Kaplan.ca or Princeton Review and get a tutor, if required. Some of the courses are free, and some come with a cost, but many are offered online.
By preparing in advance, students will have a better understanding of their skills and where they need to improve. They will also have time to adequately complete the practice tests and familiarize themselves with what to expect on the actual test. If a student has a question regarding their SATs they can always consult with their university counsellor, who will aid them in this process.
Doing well on the SATs requires students to be able to read complex literary passages from a variety of disciplines and quickly break down their meaning.
There are also numerous math concepts including geometry and algebra, as well as a writing and language section that need to be tackled.
So, be prepared to dedicate some of your late summer and early academic year to SAT preparation. Mr. Naugler or Ms. Sasaski are available to any questions students may have on the SAT examinations. The important thing is for students to take the time to study, prepare and practice ahead of time in order to better their chances of achieving a high score.
For more information on King's-Edgehill School, plan a visit today!