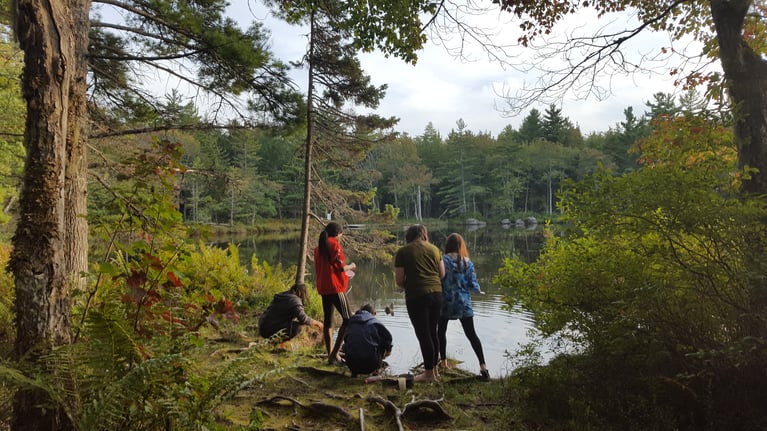 At King's-Edgehill School, we believe a student's academic year should be fulfilling on many levels. This is particularly true for our boarding students who may wish to pursue other age-related activities such as driver education and lifeguard courses throughout the academic year. We have countless opportunities for students to get involved, develop leadership skills, learn new things, grow, and be more!
All KES students get a chance to enjoy the great outdoors and inside spaces designed specifically for our athletes. The Ted Canavan Athletic Centre includes a double gymnasium, a weight and exercise room, a dedicated wrestling room, and a six-lane lap pool.
Having access to a pool on campus means interested students can work toward their Lifeguard/Instructor Training throughout the academic year.
As soon as a student turns 16 they can register for the Excel Driver Education Programme. Students interested in the Excel Driver Education Programme must hold a valid Learner's Permit for on the road driving portion. And while they are not permitted to take time off classes to write their learner's test they are encouraged to study and take the test when they are ready and with the permission of their parents. The driving instructors work directly with the student to schedule classroom sessions, write the learners' test, on road driving sessions as well as the final driving test. There are 3-4 classroom sessions throughout the School year.
Students who wish to take the Excel Driver Training programme should register at info@exceldrivertraining.ca. For more information on the programme, check out the website: www.exceldrivertraining.ca.
Students at KES are challenged, encouraged and supported on many levels. By offering diverse activities, programmes, and clubs, we have something that interests every KES student. If you want to learn more about the KES experience, we invite you to plan a visit. We'd love to meet you and show you around. Click here to book a time to drop by the campus!