On Wednesday, January 22nd, Dalhousie University hosted its latest Math Circles evening. Two visiting professors from Mount Saint Vincent University, Dr. Danielle Cox and Dr. Douglas Whitaker, provided an interesting workshop on the games SET and Spot It! SET is a card game with a deck of unique cards that differ in four features: number of shapes (1, 2 or 3), shape design (diamond, squiggle or oval), shading (solid, striped, or open), and colour (red, green, or purple). With 9 cards revealed, the object is to find a "set" of three cards that, for each one of the four categories (number, shape, shading and colour) are either all the same or all different. It is a great game of observation, logical reasoning and focus.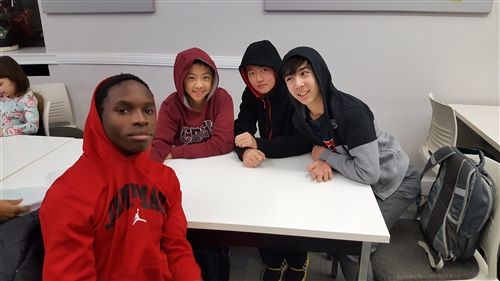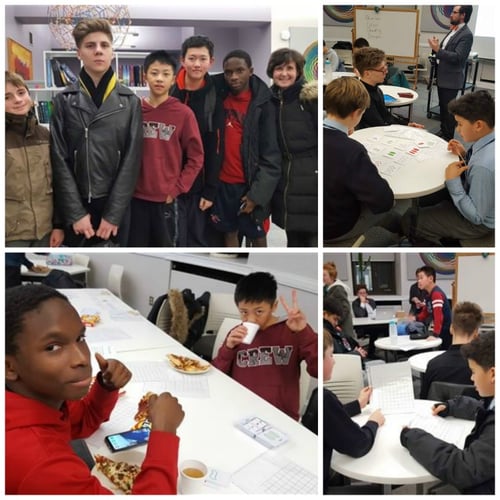 The Spot It! game, also a game of visual perception, is a little simpler in nature. Your task is to spot the pair of matching shapes from any two circular cards each containing eight symbols and exactly one match. Students enjoyed playing the games for a while, before the presenters took a deeper dive into the math behind the fun. Elements of probability and statistics were explored, and everyone left with a greater appreciation for the mathematical principles behind the games. It was a great evening of learning and fun, and I commend David Akinboro, Alex Graham, Eric He, Lucas Martin, Stanislav Matkovskyi, Eric Qian and Ale Vidal Nicieza on their meaningful contributions. The next Math Circles will explore the Golden Ratio and Fibonacci numbers. It will be at Dalhousie University on Wednesday, February 26th.
Do you have questions about our School? We have the answers. In fact, we have put together an ebook with answers to the most common questions perspective parents have. Download your copy now.