Last year,
Heather Strickey and Jenn Shaw
in our Advancement and Alumni Office took a leap-of-faith and planned KES's biggest off-site Alumni event ever(!!) in collaboration with the Lightfoot & Wolfville Winery, owned and operated by
Michael Lightfoot (1983-84)
and daughters
Rachel (2003-09) and Kori (2009-12)
. It's a beautiful property with a gorgeous view and delicious offerings from both the kitchen and the vineyard—not to mention the wood-fired pizza oven on the patio! The event was such a success, we decided to do it again this year, and the result was an even bigger and better night—this time with the added musical talent of Alumni who played a mix of classic cover songs and stunning original compositions!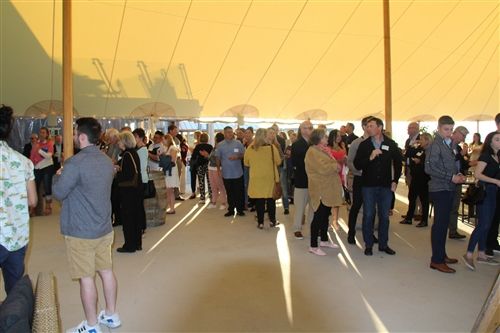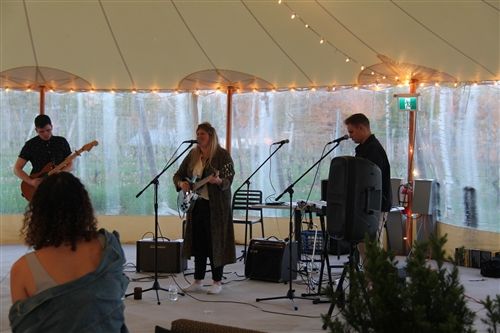 While a brief rain shower the afternoon of the event on June 7
th
made us a little nervous, luck was in our favour and the sky cleared to a gorgeous evening with enough of a breeze to keep those who hit the dance floor cool…and blow all the alphabetically arranged name tags onto the floor. Thank you to volunteers and soon-to-be Alumnae
Julia Strickey (2013-19) and Maddy Walsh (2017-19)
for saving the day.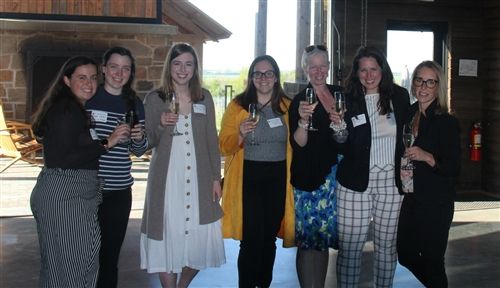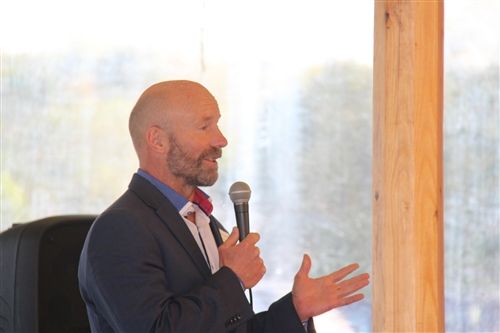 This year around 130 Alumni, Friends, Family, and Staff joined us for the evening from as far away as St. John's, Newfoundland. Music began around 8:00pm when
Ryan Roberts (1994-96)
and his guitar kicked things off with an energetic set. Next came
Emma Burry (2005-12)
(who performs as Burry) along with keyboardist
Roy Angel
and guitarist
Andrew Muise
; Emma is currently working on her first album and just released her second single,
Bi the Way
, and showcased a beautiful range of emotion and talent while on stage. The night was closed out by
Katharine Fountain (2006-09)
(who performs as Fountains) with several new and unreleased songs from her upcoming EP (and a last-minute rousing rendition of
Lord of the Dance
). Katharine recently graduated from the Berklee College of Music in Boston, MA.
The energy all evening was incredible and was made even more special by these spectacular Alumni. If you couldn't make it to the event, you can check out their music by following the links below—though we highly recommend saving the date for early June next year as this is quickly becoming a flagship event!
Ryan Roberts

Burry

Fountains

As the Alumni & Advancement Office's last event of the school year, the evening at Lightfoot & Wolfville was undoubtedly memorable. And as our summer is shaping up to be just as busy as the school year, you can be sure you'll hear lots from our office when the Headmaster's Weekly Newsletters return in the fall. We hope you have a great summer and congratulations to the Class of 2019!
Stay connected to the great friendships and experiences that started at King's-Edgehill School. Find out how here.