Six years ago,
Dear Evan Hansen
made its debut off Broadway and hit the main stage one year after. One of the most popular songs of this musical is entitled
For Forever.
It tells a story about two close friends sharing their experiences and being there for one another in all times, simple, good, and bad.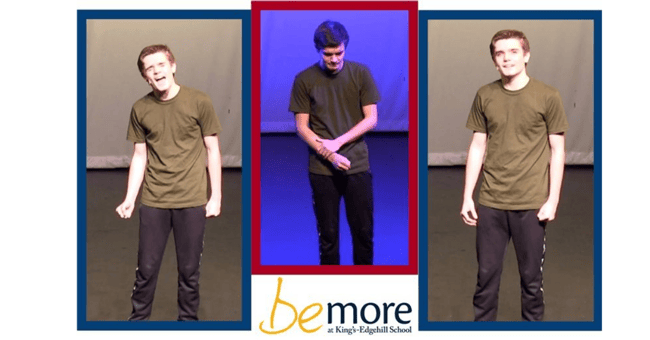 Well before the forty-one years of my employment here at KES, I have had the privilege to witness, too many to count, life-long friendships that developed right here at our School. I'm still seeing it happen every day. I remember my dad maintaining the close friendships throughout his lifetime that he cemented when he was a schoolboy at KCS back in the 1930's. When I was a boy, I had no real grasp of the importance he placed on this; however, quickly after I came to teach here, it all made sense. It still makes sense, and no doubt just as strong to me now as it did to him for many years until his passing at eighty-nine years of age.
Our Alumni Department does a fantastic job of knitting our KCS, Edgehill, and KES families together and keeping us connected; however, I see time-and-time-again, friends just remaining friends, "true friends", as the song concludes, on their very own.
Cameron:
I absolutely adored singing this song! The musical "Dear Evan Hansen" has been my favorite for as long as I can remember so the fact that I had the opportunity to sing that song and get to feel like I'm playing my favorite character from the musical was a dream come true. I absolutely love everything about this musical and the first time I watched it I couldn't stop bawling my eyes out. The musical has such an empowering story and I recommend everyone should go watch it if and when they have the chance. The musical really opens your mind to who people really are deep inside and that you should never judge how someone acts as a person because there might be a serious reason for it.

For Forever

is such a powerful song and I really hope the people listening enjoyed it as much as I enjoyed singing it.
Please enjoy
senior student,
Cameron Stewart's
fantastic rendition of
For Forever
from our Musical Revue.