On Friday, September 17, the King's-Edgehill swim team held a marathon swim to raise funds for this year's Windsor, NS Terry Fox Run.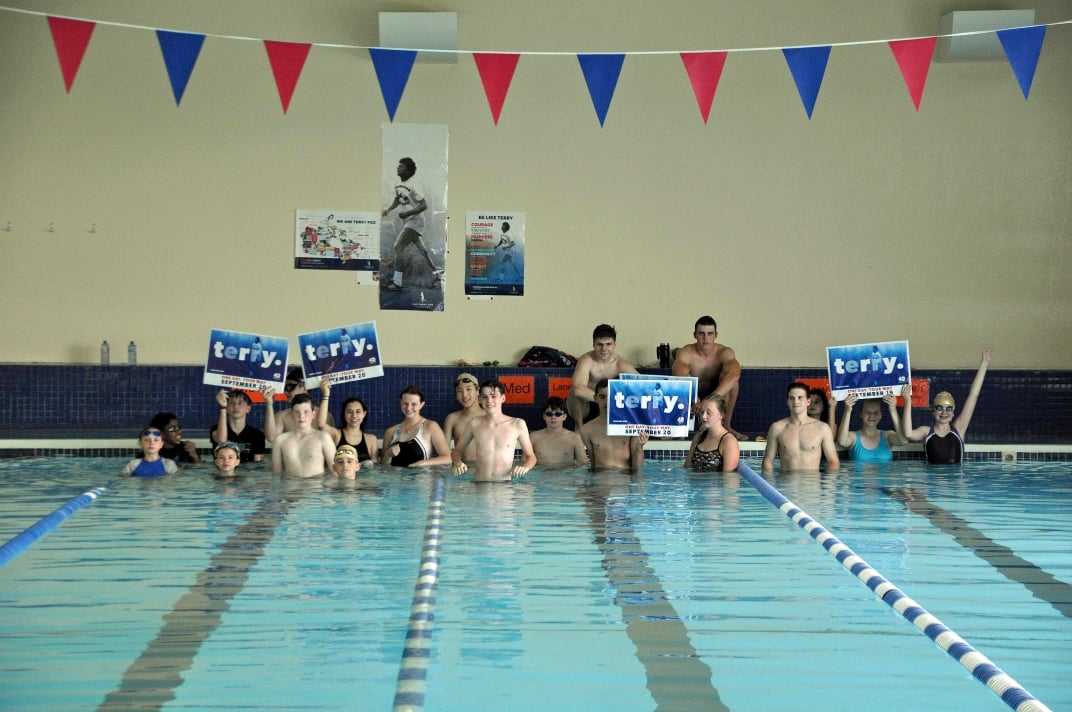 The marathon swim is a special event for a number of reasons. The idea for the event was initiated by swim team member Rowan Francis and 100 per cent supported by his teammates. Special thanks to all our parents for their role in organizing the fundraising, taking photos, preparing meals, and looking after a number of other details.
42.2 kilometres is a long way to swim – even collectively. That's 1688 laps! Our top swimmers in the group had to hit 200 laps, or the equivalent of 5 kilometres each which works out to roughly 75 minutes of non-stop swimming. A number of our new swimmers in our stroke improvement group were proud to swim 20 laps – and rightly so! Boarding student team members will also be participating in the Terry Fox 5 kilometre 'One Day. Your Way' campus event on Sunday, September 19.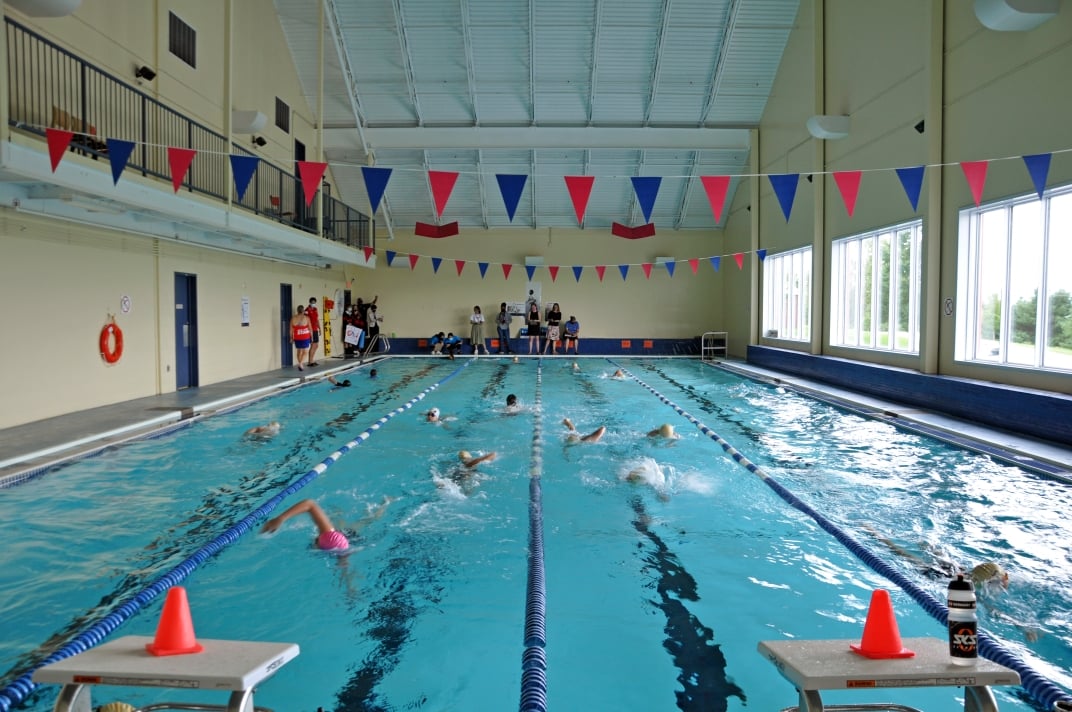 In the end, 21 athletes between the ages of 10 to 17 came together as a team to achieve this feat.
"I am so impressed with all these swimmers. They really embraced the idea, worked hard to fundraise, but mostly supported each other during the swim," said swim team manager Shari Hadley. "They went from idea to done in less than a week! And, raised over $1600 for cancer research! Pretty impressive!"
Amazing effort and a job well done to all involved!
Interested in making a donation? Click here to support the 41st annual Windsor Terry Fox Run.