I hope you enjoy our virtual exhibitions. We admire not only our students' skills and creativity but also their courage in sharing their work with us. Please join me in congratulating our 2020 IB Visual Arts students on their hard work and achievements.


I would like to introduce IB Artist:
Ka Wai
(Crystal) Ng


Over the past two years, my IB art has been about investigating my culture and my home of Hong Kong.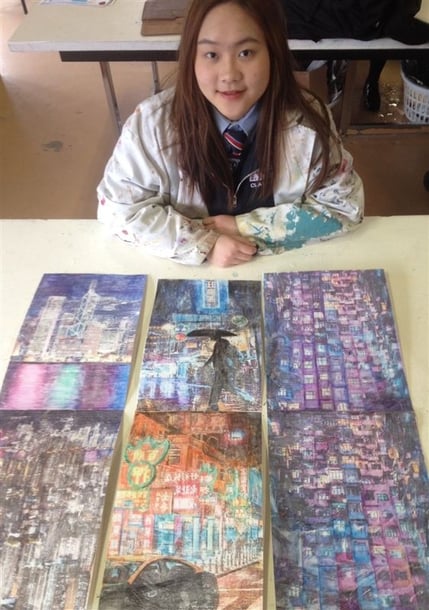 Figure 1:

Painting project of elements of my culture
(oil on canvas)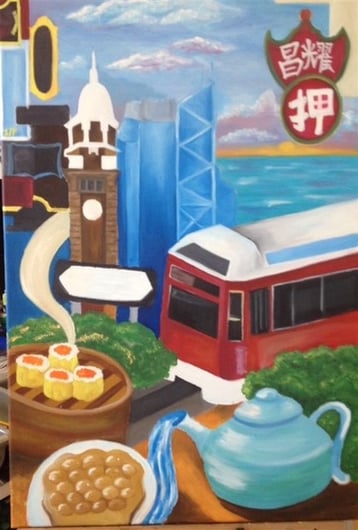 Figure 2:

Street scene of Hong Kong
(watercolours)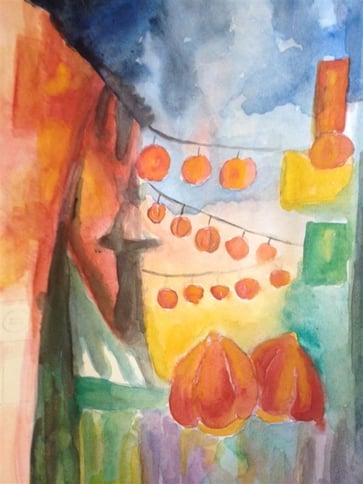 Figures 3-5:

Tryptic of three transfers of the architecture of Hong Kong
This is my transfer artwork. The theme is based on my hometown Hong Kong where I combined three into one series. These pieces represent the culture and architecture, where you can see a lot of buildings and iconic street views.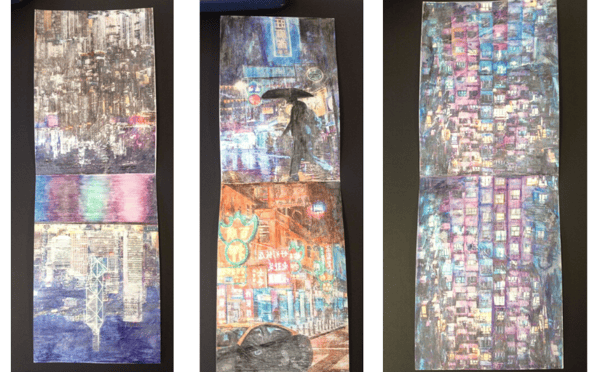 Figures 6-7:

The pages are from my journal

They demonstrate the process of planning this tryptic.