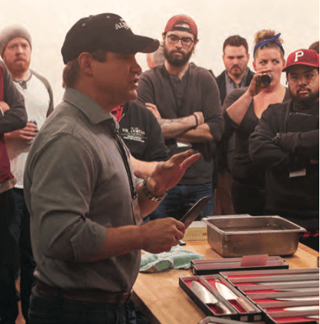 I attended KES from 1982 until I graduated in 1987. I was one of the original Buckle House Boys. As a restless boy in public school, we were looking for a better educational "fit", and when I toured the campus and saw the students walking around in their cadet uniforms, I couldn't wait to attend. I thoroughly enjoyed the Cadet Corps programme over the next five years, and benefited immensely from the academic programme as well. A couple of the life-long skills I honed at KES were time management and how to efficiently study new subjects. After graduating from KES, I applied those skills to learn my trade as a Master Bladesmith, learn to speak two new languages, became a published author, produced commercial Videos, and learned to fly helicopters and airplanes, along with a few other noteworthy skills. My whole adult life I have been constantly reminded of the value of my experience at KES.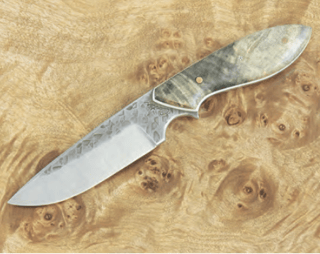 After gradution, I travelled to Japan and studied karate while teaching English and apprenticing under a 16th Generation Yoshimoto Bladesmith. (Click here to see the video "History of the Yoshimoto Bladesmiths"). I am owner and operator of Carter Cutlery, a ten employee company producing the world's best performance cutlery, in Hillsboro, Oregon. What are my plans for the future? Professionally, I plan to continue to slowly grow the company to about 30 employees, and eventually pass it on to my most capable Bladesmith Journeyman. My advice to current KES students is: don't worry or fret about what the future holds. Just focus on the studies before you and get in the life- long habit of giving every task your best effort. The habit of putting forth your best effort is invaluable in life, and is a skill that transfers across every discipline. My best friend from KES, Tim Curnew (1981-84) once shared his grandfather's favorite quote with me: "If a task is once begun, don't leave the job until it's done. Be the labour great or small, do it well, or not at all".
Stay connected to the great friendships and experiences that started at King's-Edgehill School. Find out how here.