The Coalition for Music Education launched Music Monday in 2005. Held annually each May, it is one of the world's largest single events dedicated to raising awareness for music education. This year, a one-hour virtual concert featuring some of Canada's premiere ensembles was published on YouTube and Facebook. One such group featured was the National Youth Band of Canada, comprised of accomplished instrumentalists from across the country.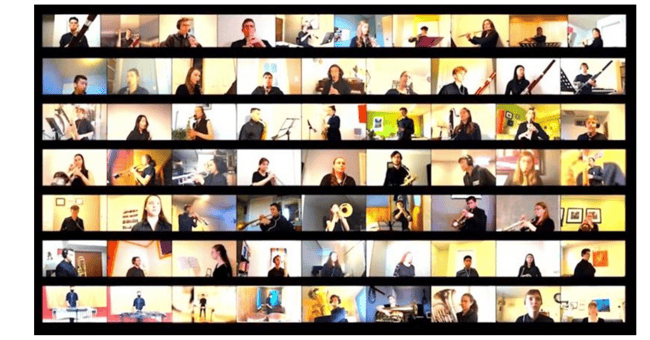 Grade 11 IB musician, Mitchell Larkin
plays the oboe in this group. Individuals recorded their respective parts for the arrangements and submitted them to be assembled virtually. Here, I have singled out the NYB portion of the concert. In the first piece, you can hear and see Mitchell playing in the band in the top row, fourth from the left. In the second number, he is seen in the first frame on the left of the top row.