Without any serious snow to train on throughout the winter, our biathletes still maintained serious focus last week at the National Biathlon Championships in Charlo, New Brunswick.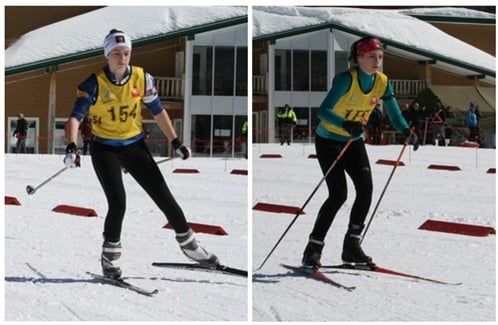 Two of our students competed at the Senior Girl level --
Madison Taljaard and Aria MacDonald
. With competitors from Alberta, Quebec, British Columbia and Ontario, Nova Scotia did very well to hold its own in a field of 32 female athletes. Perhaps the most important aspect of attending the championships is observing the quantity and quality of skilled and talented biathletes. Our team soaked up as much as possible, not only in their category, but within the relatively small community of Canadian biathletes. Attendees also included most of our Olympians and Canada's accomplished
Paralympic, Mark Arendz
, from Prince Edward Island who was back from his very recent experience in PyeongChang.
How great is that to work physically, mentally, technically and tactically beside one another and to share the same dream as Olympian athletes! These girls have much to be proud of and they learned more technique in one week of competing than in several weeks over the season. What a great opportunity to develop and to fuel their growing passion for this unique sport.