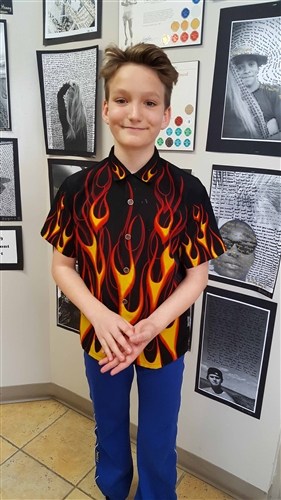 Meet
Oliver Cox
, a first-year Grade 7 student at King's-Edgehill School from Calgary, Alberta. Oliver loves robotics, math circles, snowboarding, basketball, piano, flute, guitar, and ultimate frisbee! He is a vibrant member of our Junior School. Oliver has a genuine love for learning. He enjoys the company of good friends, especially when they are working collaboratively coding Arduino computer boards or building robots. He and his sister,
Athena
, have enjoyed spending the past few summers at the Johns Hopkins summer camps on university campuses across the US. Last year they attended the camp at Stanford University and this summer Oliver will be on the Johns Hopkins campus in Baltimore, Maryland, while Athena will be at Roger Williams University in Bristol, Rhode Island. They are part of the Johns Hopkins Center for Talented Youth and, like all the attendees at the summer institute, they must qualify through placement testing to take part in the camps. Having completed the Model UN and writing programme workshops,
Oliver
is looking forward to taking part in the logics series at camp this summer.
Oliver
received some excellent news over the March Break: he learned he completed the qualifying tests for this upcoming summer camp with flying colours. In fact, he did so well that he was fast-tracked as a gifted student, achieving "High Honors" status. A formal award ceremony will take place at Yale University in late May where
Oliver
and fellow High Honors students will receive an award from Johns Hopkins University. We are all proud of you,
Oliver
. Way to go!
Taya Shields Junior School Director


Achievements like this make parents so proud! We find that most parents of King's-Edgehill students are happy to help out whenever they can, and are eager to answer any questions prospective parents might have. Let us know you'd like to connect, and we'll put you in touch!