While academic and extra curricular programmes are often top of mind for parents looking to enrol their child in a private day or boarding school, access to professional medical and health services should also be considered. King's-Edgehill School has a doctor in attendance each week on a scheduled basis and four qualified professional nurses on staff. We also have two, four-bed infirmaries that provide short-term medical care. Upon enrolment, students provide the School with a comprehensive medical record, which is confidential and on hand for necessary reference.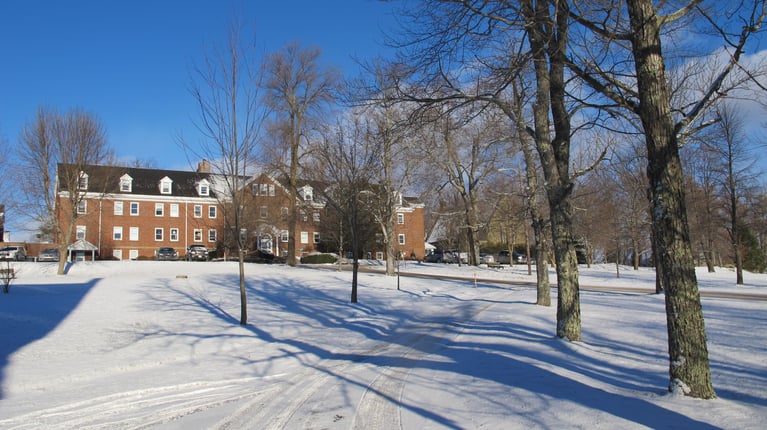 At KES, we believe that having staff nurses on campus benefits the School in many ways. Firstly, School nurses work to promote healthy eating habits and physical activity. They also keep KES staff abreast to any disease or illness outbreaks within the community at large. Having health and medical services on campus means improved academics, since students do not have to travel off campus to seek healthcare.
Because qualified medical care is easily accessible to all KES staff and students, students are less likely to miss class due to illness.
If a student is feeling ill or requires medical attention, he or she is encouraged to report to the infirmary immediately. If the illness or injury is significant and requires a student be checked in, he or she will remain there overnight. The infirmary may also dispense medication, but it is the student's responsibility to ensure the medication is taken as directed by the nursing staff.
At KES, we take the health and wellbeing of our students very seriously. By having on-staff nurses it means those students with chronic conditions, such as asthma or diabetes always have access to qualified medical professionals, and should a condition or injury arise that needs medical attention, it can be done so quickly and efficiently.
We also have contacts throughout the community should students require eye examinations, dental examinations, physiotherapy, massage therapy or chiropractic care. The School has access to a counsellor who is available by appointment for individual student counselling (professional fees apply), as well as contacts with the Mental Health Clinic and Nova Scotia Drug Dependency Services at the Hants Community Hospital.
In the event of a medical emergency, King's-Edgehill School is within five minutes of Hants Community Hospital. Keeping students safe and healthy is always a priority at KES. We encourage you to come see for yourself why parents choose KES for their child's education. Plan a visit today.