Operation Veteran was once again a great success as 17 of our student-cadets represented KES at the National Cenotaph in our annual Call to Remembrance ceremony. Ottawa provided an excellent learning opportunity as we also toured Parliament, the Museum of Civilization, the War Museum and dined in the Byward Market. Once again,
Mr. Steve Cruikshanks, Laura Arenburg's
cousin, did a moving toast to fallen comrades. "To those that lived the good life, fought the good fight, and paid the ultimate sacrifice." Mr. Cruikshanks served several distinguished tours in the Middle East and continues to serve the public in the Ottawa Police Force.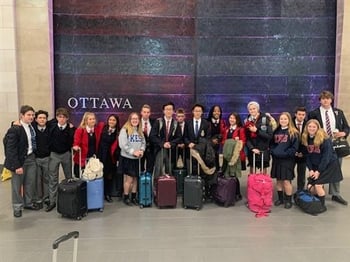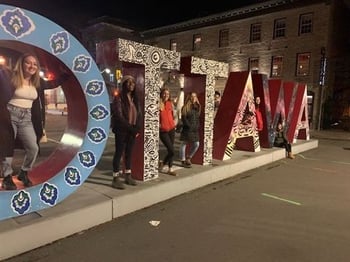 We also toured the office of the Speaker of the House and had the opportunity to present at the Educational Programme hosted at the Chateau Laurier Canada Room. Students presented on Black Friday, a day in which our regiment, the Royal Canadian Highlanders (the Black Watch), suffered great losses during the Battle of the Scheldt in the Netherlands.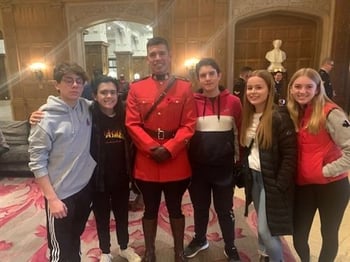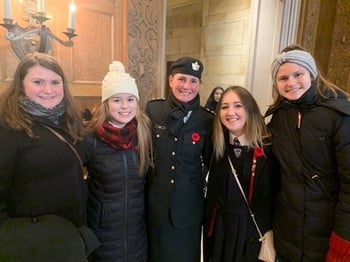 This year's participants included:
Jakob Rusaw, Eva Redmond, Rhyan Rusaw, Laura Arenburg, Natalie Veit, Silas Fillmore, Harrison Klein, Nico Sanchez, Phil Xia, Tony Lemus, Sean Sun, Callum Lovelace, Pedro Arjona, Jessica Ugwoke, Olivia Drava, Doga Mercan and Carolina Herrera.
Click here
to watch a video of our trip by our very talented Grade 12 student,
Eva Redmond
!
Leadership. Precision. Respect for Tradition. That's why every King's-Edgehill student becomes a proud member of our Cadet Corps. Download the Cadet Corps PhotoJournal for pictures and information on this exciting opportunity.