Our KES Senior Girls' Soccer team, by way of their 4 wins, 1 loss, 12 points and 2
nd
place Valley League season record, ventured off to the NSSAF Western Regional soccer playoffs on Friday and Saturday, October 18
th
& 19
th
in Chester.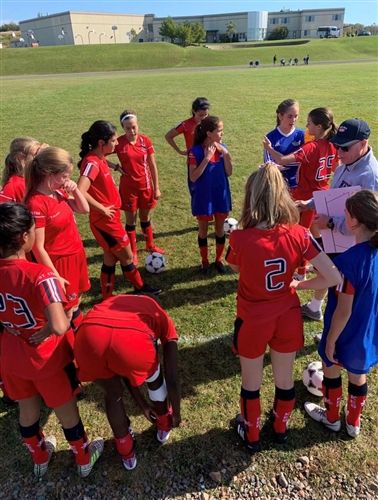 In game 1 on Friday morning against Barrington Memorial HS,
Jill Griffith
scored the winning goal just before halftime,
Neila MacDonald
scored from close range early into the 2
nd
half, and
Maya Faucher
recorded the shutout for a very solid 2-0 KES victory.
At 4:00 on Friday afternoon, KES met up with the machine that is Forest Heights HS, a South Shore power-house featuring an experienced and very talented squad. While our KES girls put forth a brave and valiant effort, Forest Heights fully deserved their 2-0 half-time lead. Forest Heights found another gear after the break scoring 5 goals for a 7-0 lead. And then...striker
Megan Mattie
, in her first game back from injury, blocked a FH clearance, pushed the ball by their goalkeeper and into the open net to finish off the day's scoring. Final score, FH 7 - KES 1.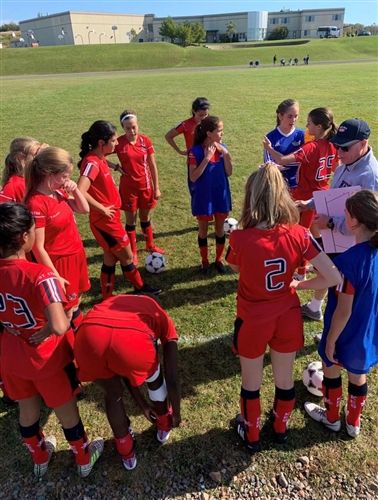 On Saturday morning, KES met up with Valley League rival West King's HS in a placement game to decide who would challenge for the 3
rd
& 4
th
place penalty-kick shootout later in the afternoon. Down 0-2 to WK at halftime, things were looking dour. Out-hustled, passing rhythm out of sync, and some tired legs meant that our KES girls needed to put in a real shift for the second half or they could say goodbye to staying in the hunt for a spot at qualifying for Provincials. True to form, our girls in red scored a goal within the first minute of the new half and added a second to tie the game, 2-2, with half-an-hour still to play. Despite pouring on the pressure and playing almost entirely in our opponent's end of the field, we couldn't find the winning goal. So, tied after ninety minutes, into overtime we went. Following a scoreless thirty minutes we then moved onto penalty kicks where we lost in the 7
th
round.
Maya Faucher
was terrific in goal for the shoot-out as she made 3 awesome saves. With the loss the 2019 season comes to a close for our Senior Girls' Soccer team. We are very proud of the girls and their effort all season long! Well done, girls!