This week our lunchtime volunteering wrapped up for the term. It was a festive end to a term of giving. It is true that the joy of giving lasts much longer than the joy of getting. In fact, the excitement and smiles on the faces of the volunteers returning from Harvest House on Tuesday reinforced this idea. Their joy was matched by the happy faces of those being served at the local soup kitchen in Windsor.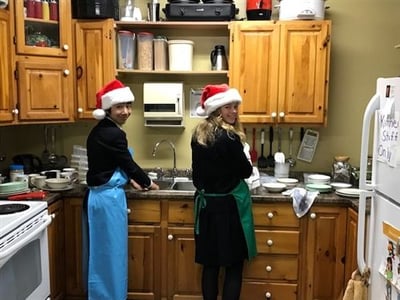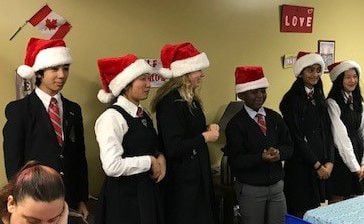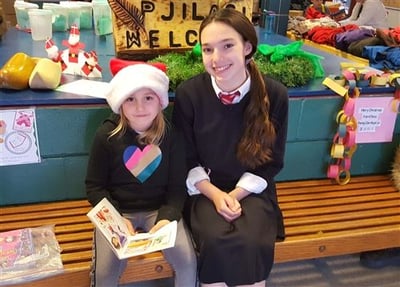 It was a special visit this week, as our students arranged for a large Christmas cake to be made in our kitchen for all of the lunch visitors at Harvest House. Santa's caps and peppermint kisses were appreciated by all and so was the Christmas carolling. It was a feel-good moment for everyone. The same can be said for our wrap-up Reading Buddy session on Monday. The festive touches and candy canes put smiles on our young readers' faces. What an uplifting shot of adrenaline in the middle of the day. We left with skips in our steps and smiles on our faces. It is such a great way to spend Monday lunches!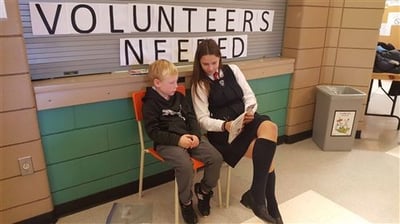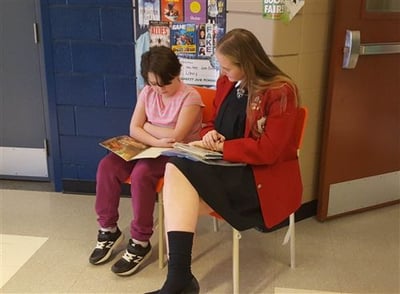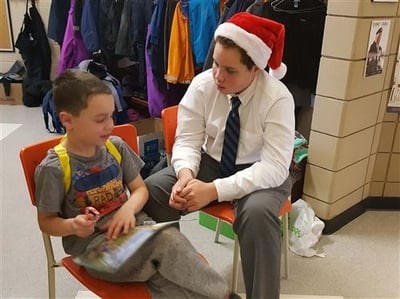 Although we look forward to the end of exams and our upcoming Christmas break, we await in anticipation the new year and the return to our volunteering routines. Special thanks are extended to this week's Harvest House team: Tanvi Manchineni, Lucas Martin, Emily Mei, Papa Ofori, Qiaoman Tracey and Sabine Wellard, and to the Reading Buddy volunteers: Kara Day, Sasha Hodgson, Isaiah Johnson, Elena Julien, Ava Lovelace and Molly Singer.
Volunteering is an important activity associated with the student leadership pillar. We create numerous, valuable opportunities for your child to give back to our community and develop their skills by volunteering. Download our 'Volunteering Program' to learn more.