Packing Tips for our Boarding Students
At King's-Edgehill School we are busy getting ready for the 2021-22 School Year. In fact, next week, faculty is back at it with professional development and the school is buzzing as our facility team readies the campus. We know our students are thinking about their time at our school and getting ready for their next chapter.
Our suggested packing list can be found at the bottom of this blog post. Beyond the basics, here are a few ideas of other things to bring along so you are set for our special events.
Throughout the school year there are many special occasions where we celebrate together as a community, such as banquet style dinners and noise days. Students may wish to come prepared with more formal attire for such events. While the events may be adapted for COVID-19 regulations the activities will still be full of spirit and a great way to get to know your classmates.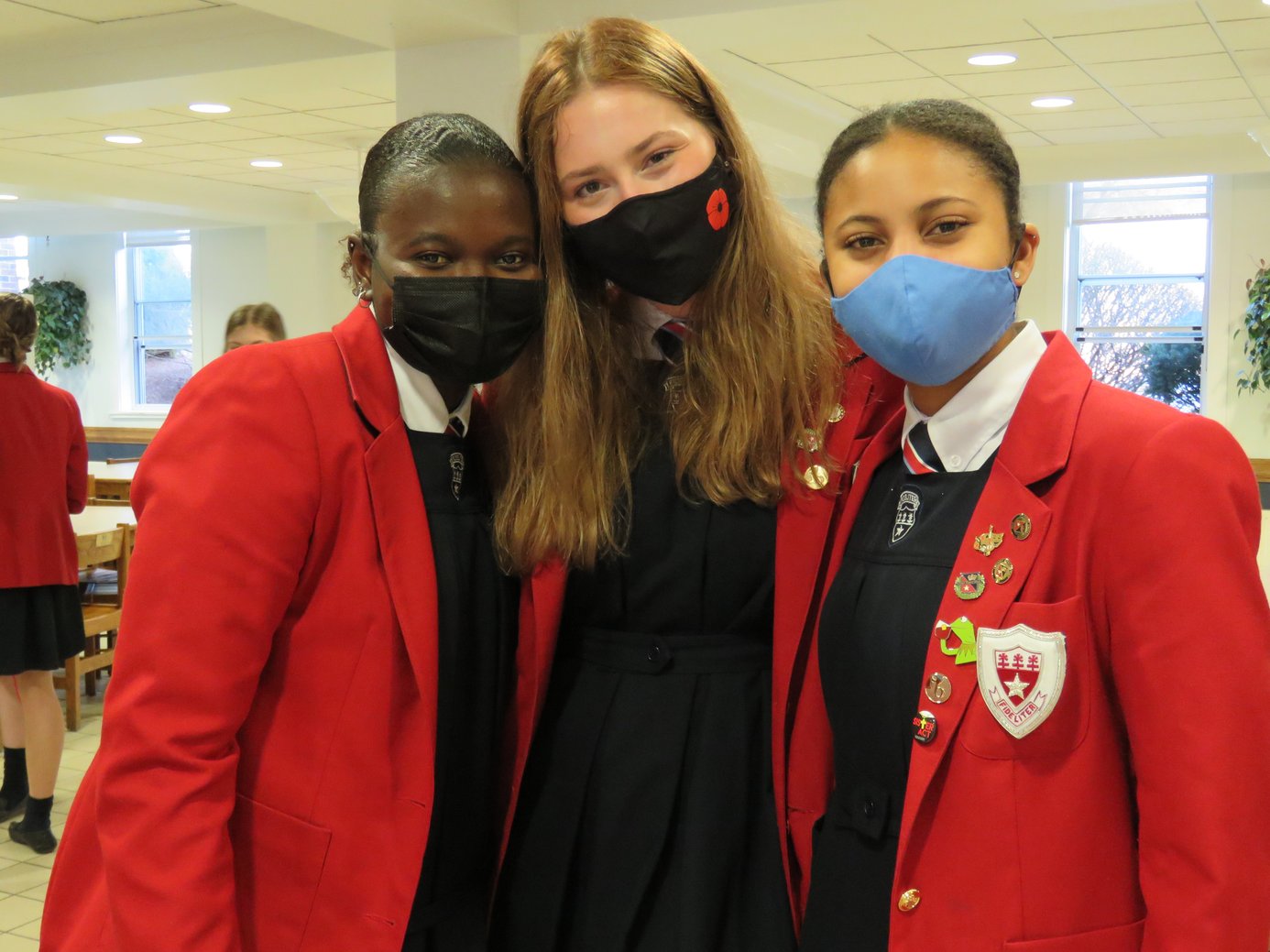 Every school term our Prefects will organize KES Noise Days, where students paint signs (and themselves!), wear school colours, and get to "bring some noise" and spirit to cheer on our KES athletes.
When packing for KES, be prepared for all kinds of fun and chances to express your creative side! It is almost guaranteed you will need the following at some point during the year for KES "Dress Down Days":
Wacky Tie and Socks
Pyjamas
Crazy Hat
Favourite Team Jersey
Halloween Costume
Cultural Dress (You may also bring items for Cultural Fair such as food, candy, games, flags, recipes, pictures, books, etc.)
Obnoxious Christmas Sweater and other Fun Festive Attire
Pink shirt (breast cancer awareness, diversity and inclusiveness celebrations, anti-bullying)
Orange shirt (Orange Shirt Day, September 30 - Every Child Matters Campaign)
KES Colours and Swag
Our school colours are red and blue. Be sure to bring along red and blue clothing and even some face paint – they'll come in handy for our Spirit Days and when cheering on our sports teams. You can also browse our online store where you can order KES gear.
Throughout the year we celebrate the more than 25 countries represented by our student body, so be sure to bring cultural dress, flags, and other memorabilia from your country or home region.
Our students do a wonderful job of personalizing our residences and their rooms. Posters, pictures, flags, and favourite decorations from home are great ways to personalize your room.
We have a tech store on campus to look after all your needs, but come organized with your essential tech tools: earphones, Bluetooth speakers, extension cords, or extra long charging cables.
And of course don't forget the essentials, which you'll find listed below.
KES Packing List
Two sets of twin sheets
Two blankets or one comforter/duvet
Pillow and pillowcases
4 Towels (two face, two bath)
Bathrobe and slippers/slide on rubberized sandals
Hair dryer
Indoor and outdoor sneakers
Seasonal clothing (rain/snow)
Hat/mittens/gloves/scarf
Electric fan for cooling and air circulation
Alarm clock
Electric power bar, chargers
Laundry bag and detergent
Pictures or posters (sticky tack must be used to mount

–

no tape on the walls please!)
Uniform shoes (must be all black flat shoe that can be polished – fabric/cloth shoes are not permitted)
*PPE including face masks and hand sanitizer
*Computer monitors should be desk size (maximum 27")
*Items such as kettles, rice cookers and other electrical appliances are not permitted in residence rooms. These will be provided for students in common room spaces.
A picture is worth a thousand words. Find out more about what KES boarding students are up to. Download the photojournal, A Day in the Life of a King's-Edgehill School Boarding Student.