Pat LePoidevin began his professional career as a musician, performing from coast to coast, showcasing at festivals from Halifax Pop Explosion to the Dawson City Music Festival. He has performed in big cities and tiny towns, spreading songs of wolves, polar bears, and outer space to all corners of Canada. With five produced albums to his name, he has built pockets of fans across the country. In 2012, a lifestyle change and move to South Korea to teach English sparked his love of education and passion for community building.
The highlights of LePoidevin's music career are not surprising when compared to his creative teaching methods. In 2010, LePoidevin released Moonwolves and brought his summer tour up to the Yukon for the first time. "This was a creative project that encompassed my life in Canada," remarks LePoidevin. "It had to be taken everywhere, including the North." In 2011, Pat coordinated a community symphony orchestra to back up his release of Highway Houses in Sackville, New Brunswick, where he spent his formative years honing in on his unique sound.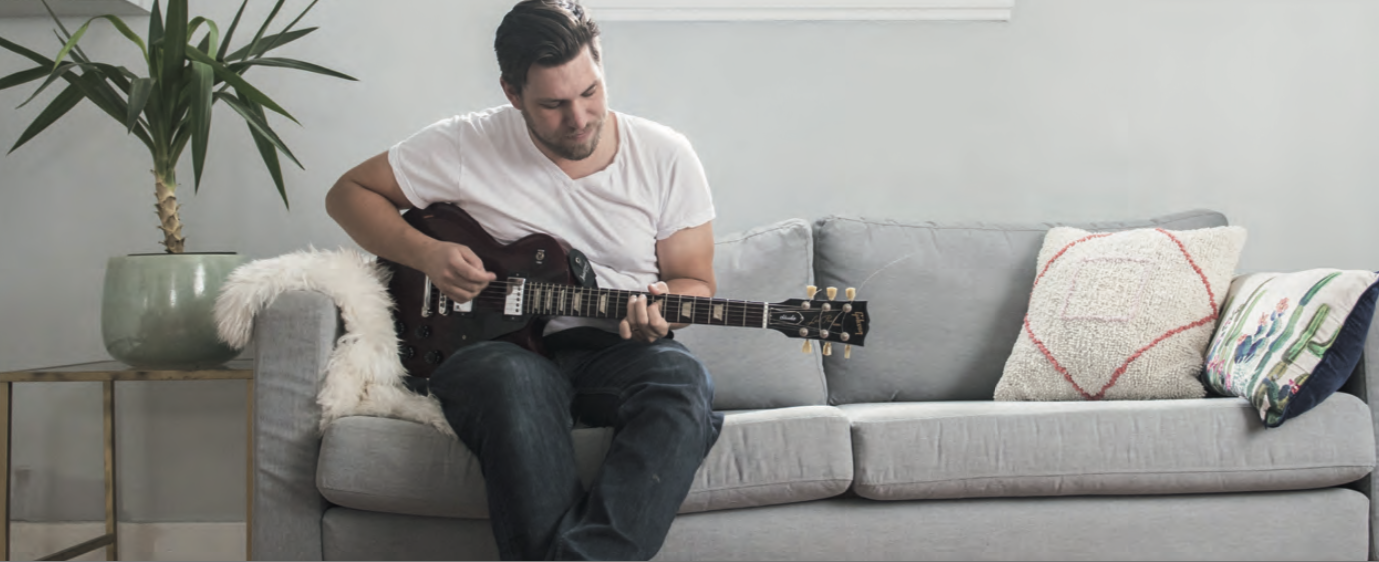 LePoidevin began his Bachelor of Education Programme at Acadia University in 2013. This year also brought forth a concept album titled American Fiction, attempting to discover his half-American identity through writing fictional stories and songs about small town America. Due to the success of the release, LePoidevin took a year off to tour the album and live in Toronto. "When my life is flexible enough, I like to create music and share it. That is always my ultimate goal, to create something and be able to share it with the people around me."
LePoidevin did not wait long after earning his degree to enter his teaching career. In fact, he finished his last practicum on a Friday in the Spring of 2015 and started working at KES the following Monday. "I have absolutely no regrets looking back. KES has given me the opportunity to explore a field that I am so passionate about, yet at the same time embrace my other interests," he explains. "It is so nice to work in such a healthy and engaging community." Music will always find its way into LePoidevin's professional teaching career, whether it is writing a song with his Grade 8 English class based on a group novel study and recording it at a studio or taking creative influence from his classes to write a collection of songs inspired by outer space. "The support I receive from the KES community is astounding," he says. "The openness and freedom allow all of us to bond together and build a creative community that everyone wants to be a part of."
LePoidevin's most recent project was an album titled Captain Myles & The SPR. This album was sparked from a collaboration with percussionist and colleague David Wolf, an exchange teacher from Germany. As they bonded well musically, LePoidevin and Wolf decided to create a project and record the album. Following the 2017-2018 academic year, they took the album on the road, performing 21 shows in 5 provinces. As for future endeavours, LePoidevin plans to create a vinyl listening station and reading corner in his classroom with comfortable seating and lamps. "Middle school education is all about creating an environment positive and comfortable enough to work in," he recalls. "There is no point in beginning a lesson or activity until the students feel safe, comfortable, and part of an engaging space." The culture of LePoidevin's classroom continues to grow as a welcoming and creative environment, where students learn through engagement with art, music, history, and literature. Have a listen to all of Pat LePoidevin's releases on Spotify, Apple Music, or head to his website: www. patlepoidevin.com.
You'll find countless opportunities to express your artistic interests at our school. The arts make up one of the essential four pillars of a King's-Edgehill School education.