How is your child's literacy? As a society we place an extremely high value on teaching our children to read. What about the importance of physical literacy? Is it getting the attention it deserves?
According to Canadian Sport for Life, Physical literacy is "the cornerstone of both participation and excellence in physical activity and sport. Individuals who are physically literate are more likely to be active for life."
Given the important connection between physical fitness and overall health, physical literacy is something that we should all be concerned about. At King's-Edgehill School, we may not use the term Physical Literacy very often, but we certainly value the concept.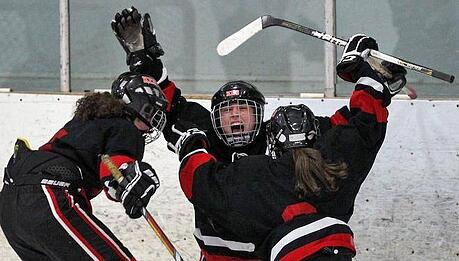 A growing number of studies suggest that youth today are not getting the physical activity they need to maintain good health. But getting and keeping young people active is complicated for many families.
Active Healthy Kids Canada, for example, reports that only seven per cent of Canadian children and youth (six to 19 years of age) meet the recommended minimum activity requirements. Are you familiar with recommended minimum daily activity requirements? It varies by age and full details can be found in the Canadian Physical Activity Guidelines and Canadian Sedentary Behaviour Guidelines.
For our student body (young people age 12 -17), kids should accumulate at least 60 minutes of moderate- to vigorous-intensity physical activity daily. This should include:
Vigorous-intensity activities at least 3 days per week.
Activities that strengthen muscle and bone at least 3 days per week.
More daily physical activity provides greater health benefits.
Yet research shows 63 per cent of Canadian children and youth spend their free time after school and on weekends being sedentary.
Athletics is not an optional activity at King's-Edgehill School. Athletics are mandatory for all students. Our students actively participate in sports that extend beyond 60 minutes most days. We offer a wide range of sports and athletic activities. Lead by dedicated coaches, our goal is to help your child be more in the arena, sports field and ski hill, but also to develop life-long physical literacy and an understanding of the importance of staying active.
The benefits of athletic training extend beyond the satisfaction of winning a game. We know our students use sports to help manage academic stresses, to learn leadership and team building, to travel, make new friends and so much more.
Performance on the sports field builds confidence in the sport and beyond. We also know that physical activity can have a positive impact on academic performance. According to a recent Active Healthy Kids Canada report, physical activity levels have been positively linked to cognitive function during development in school-aged children aged 4 to 18. Games and exercises that require problem-solving are associated with improvements in perceptual skills, IQ, academic achievement, verbal tests, mathematics tests and developmental levels. Sedentary children who begin to partake in physical activity can also benefit from enhanced cognitive developments. The report goes on to say that physical activity can also increase self-esteem, and children and youth who are physically active appear less likely to experience mental health problems.
It seems clear that physical literacy is essential to a healthy and productive life; rest assured that your KES child is not only learning writing, reading and arithmetic, but they are learning the essentials of physical literacy. We place tremendous importance on athletics, in fact, athletics is one of the four pillars of a King's-Edgehill education (the other three are: academics, art and student leadership).
Sports are mandatory at every age and part of the day's schedule. With that much time devoted to physical activity, it's a good thing we have so many choices! Have a look at all the sports your child can try at KES: Download the Athletics Photojournal.