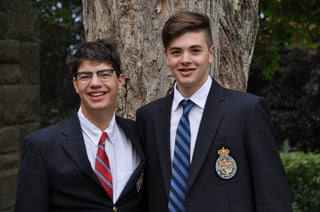 Preparing your child to go on to higher education after high school involves many steps, plans and processes. One key step is to understand how the high school transcript works.
Traditionally, your child's high school transcript is the first piece of information on your child the university admissions office will review. A transcript is their first view of what your child's academic capabilities are and whether or not they are a good fit academically for their school.
Your child's assets will begin to build on their transcript as early as the 9th Grade. It will show how they performed academically and what classes they enrolled in. For many parents of graduating students they may never have seen a transcript, here is a sample transcript.
Self-reported grades have replaced the need for interim transcripts at many Canadian universities. Self-reported grades are done online through the universities online portals. The exact dates and courses reported will vary from university to university. For example, if a student has applied to a specific program like the Agricultural and Environmental Science program at McGill University, then they are required to submit their midterm grades and/or predicted IB results to the McGill in February.
The advantage to self-reported grades is the ability for universities to automatically consider students for basic scholarships, but students must recognize that all self-reported grades will eventually be verified against official scores submitted from King's-Edgehill School. Accuracy is important, but in case of a discrepancy between a self-reported and official grade, the latter grade will be used as the official version.
Many universities display minimum averages for specific programs for the upcoming year on their website, especially for more competitive programs. This allows students to see what the required grade average or estimated IB score will be in order to be accepted into that specific post-secondary program.
By your child's senior year at King's-Edgehill School they will join preparatory groups to help them through the process of choosing which schools and programs are right for them. The prep group is designed to help with all aspects of university or college selection and application. This group will assist them in the application process and discuss many topics regarding what awaits them in choosing the right post-secondary institution.
For more information on the transcript, self-reported grades, university requirements for a specific post-secondary school or program, consult that school's website or arrange a meeting with Aynsley Sasaki, the KES school counsellor to discuss your child's post-secondary plans.