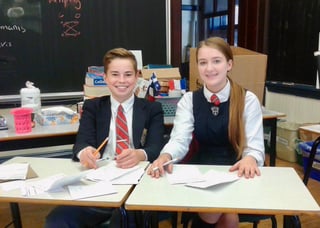 Over the weekend of October 28-29, a number of King's-Edgehill junior and senior debaters participated in the Nova Scotia Debating Society Annual Provincial Impromptu Tournament at Halifax Grammar School.
Topics ranged from discussions on the pros and cons of trade protectionism to whether or not parents should be held accountable for their child's bullying at school. Yes, 2 sides to all of these topics! Our debaters engaged in 4 preliminary rounds on Saturday and observed the semi-finals and finals on Sunday.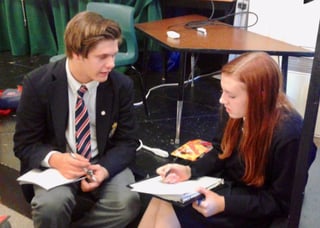 It was a great event for all first-time attendees with some very strong results by Riley Coe a senior who finished 13th out of 40 competitors; and Grace Gallant, our debut junior who broke a top-10 finish in her first competitive debate with a 7th place finish overall, also out of a field of 40 students.
It was a lovely day all around with a few coffee outings and a group dinner with the competitors from Armbrae Academy - - our traditional burger on Spring Garden Road after a debate tournament! Our group is now gearing up for the British Parliamentary Tournament hosted by Dalhousie this coming weekend. Stay tuned for more information on our own King's-Edgehill Tournament on December 2nd.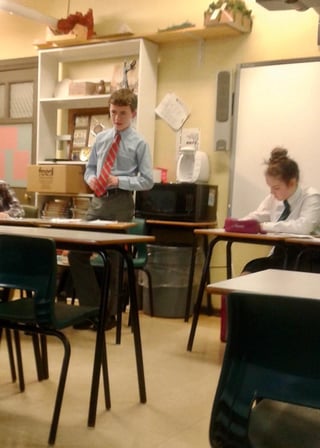 Why choose King's-Edgehill School for your child? At King's-Edgehill School we help students be more than even they thought possible. Learn more in our Questions to Ask eBook.