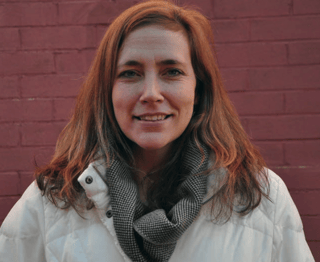 Rachel Bedingfield (1994-97), Director of Parks and Recreation for the Town of Kentville, was selected by the Canadian Association for the Advancement of Women and Sport and Physical Activity as one of the 25 most influential women for 2015.
Rachel is a co-chair for WomenActive NS (WANS). One of the goals of the organization is to create more opportunities for women and young girls in sports. "We're looking at increasing participation at all levels in girls in physical education and recreational activity," she said. "We want to empower them with the idea of taking on leadership roles across all of those sectors."
"We are also working regularly with provincial sports organizations in the field and helping them to make sure there is fair and equitable access on their boards and more women in coaching and refereeing and leadership roles," she said. "We're just trying to create welcoming environments for women and girls."