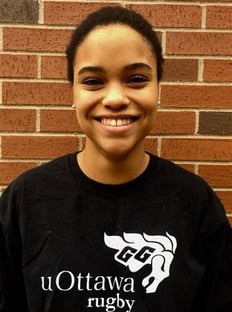 We are excited to announce that one of our co-captains of this year's Girls' Rugby team, Morgan Rogers, has recently committed to study and play varsity rugby at the University of Ottawa. The Gee Gees are the defending USports (Canadian inter-university league) national champions and have consistently been one of the top programmes in the country for the last number of years. Morgan, who is also a co-captain of our Girls' Prep Hockey team, only began playing rugby part-way through her Grade 10 season. From very early on it was clear that she had all of the physical tools and drive to be an elite player. Not only has she been a part of our provincial rugby programme, she was a recent attendee at the Rugby Canada Regional Identification Camp. Gee Gee's head coach, Jen Boyd, who is also the head coach of the Rugby Canada's National Under-20s team, identified Morgan as a player who would be able to make a positive impact on her programme. Boyd commented that, "uOttawa is excited to welcome Morgan to the team in the fall. Morgan fits the profile of a Gee-Gee WRugby player: hardworking, accountable and a good person. She will contribute on the field, in the classroom and in the community."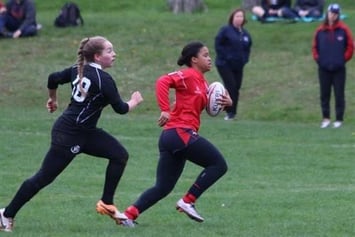 Morgan will join KES alumna and national programme member Alexandra Ondo (2013-16) who is currently completing her second year of study. With a number of our senior players receiving interest from a variety of universities throughout the country, this will no doubt be the first in a series of commitments as we move closer to rugby season. Morgan and the rest of her teammates are still working hard with their winter sport commitments, but will soon be coming together to start pre-season training in preparation for the Spring season.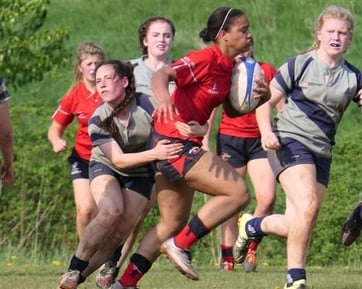 Athletics is one of the four pillars of a King's-Edgehill education, which is why we offer three seasons of various sports and athletic programmes. Download our Athletics PhotoJournal to discover which of the over 20 different sports your child will love.