Last weekend two of our current King's-Edgehill students and one alumnus were invited to take part in Rugby Canada's Atlantic U18 Regional Identification Camp held at Acadia University.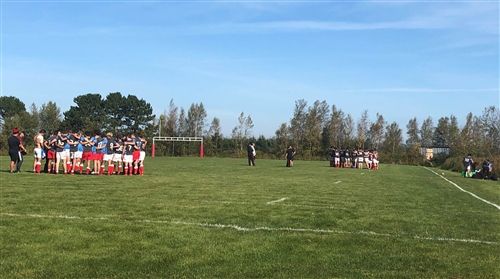 Head Boy, Evan Logan
was joined by his younger brother
Jem (Grade 11)
and former teammate, now St. Thomas University student,
Zach Klassen (2017 grad)
in the two-day event. Throughout the course of the camp, they took part in physical testing, skills development sessions, and an inter-squad scrimmage. The boys fared well against the top under-18 talent from across the Atlantic Provinces.
Evan
,
Jem, and Zach's
Regional Identification appearance follows current
Grade 12 student Camryn Kleynhans'
participation in the Under-18 Canada East Identification camp held this past summer at Brock University in Ontario.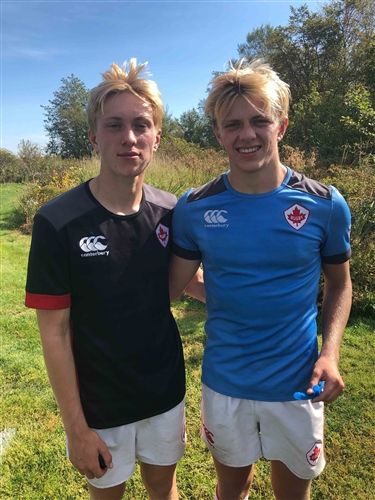 While
Zach
is currently leading his St. Thomas Tommies' Men's Rugby team during their Fall season, the Logan brothers are both putting forth their best efforts on the soccer pitch with the Boys' Soccer team at KES. The inclusion of these three young men at such an event speaks volumes to the strong and consistent state of our Boys' Rugby programme.