The Schulich Foundation, endowed and directed by one of Canada's most generous and philanthropic families, has made a one million dollar gift to King's-Edgehill School (KES) to complete its outdoor athletic facilities.
From 1955-1959, Tanna (Goldberg) Schulich attended the Edgehill School for Girls in Windsor, Nova Scotia where she made her mark playing on the Women's Varsity Field Hockey Team. To honour Tanna's time at Edgehill and in recognition of this generous gift, the new state-of-the-art outdoor athletic facilities which include an eight-lane track, lighted artificial turf field, an obstacle course, a yoga studio, and viewing stands will be named the Tanna Athletic Facilities – affectionately known as the "Tanna" to those on the KES campus.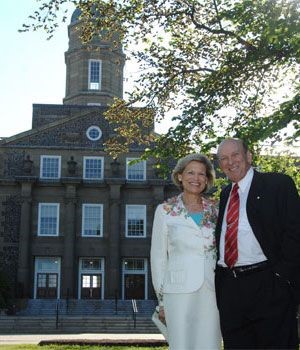 Tanna and Seymour Schulich
"The completion of the athletic facilities at KES is a perfect gift to honour Tanna (Goldberg) Schulich, whose lifelong love of sports was nurtured at King's-Edgehill," said Judy Schulich, of The Schulich Foundation.
Currently 100 per cent of the KES student body uses phase one of the outdoor athletic facilities daily as members of athletic teams and extra-curricular groups. In addition, the facilities have become an outdoor classroom for wellness and physical education classes and serves the broader local community for various activities. Completing the outdoor athletic facilities will further enhance the community life of King's-Edgehill School.
"The new track is a huge game changer for all athletes. It's awesome our team will now have the ability to host important track and field events at the School," said Bella Turner-Galaise, a grade 12 student at KES. "I am super excited to start training on the new track. It looks like a really inspiring place to work on any athlete's personal best."
KES is thrilled to finish the Tanna Athletic Facilities thanks to the generous support of the Schulich Foundation. The Schulich Foundation's commitment to education has transformed many education facilities across Canada and around the world and this transformative gift to KES will be appreciated and admired by KES students and community members for years to come.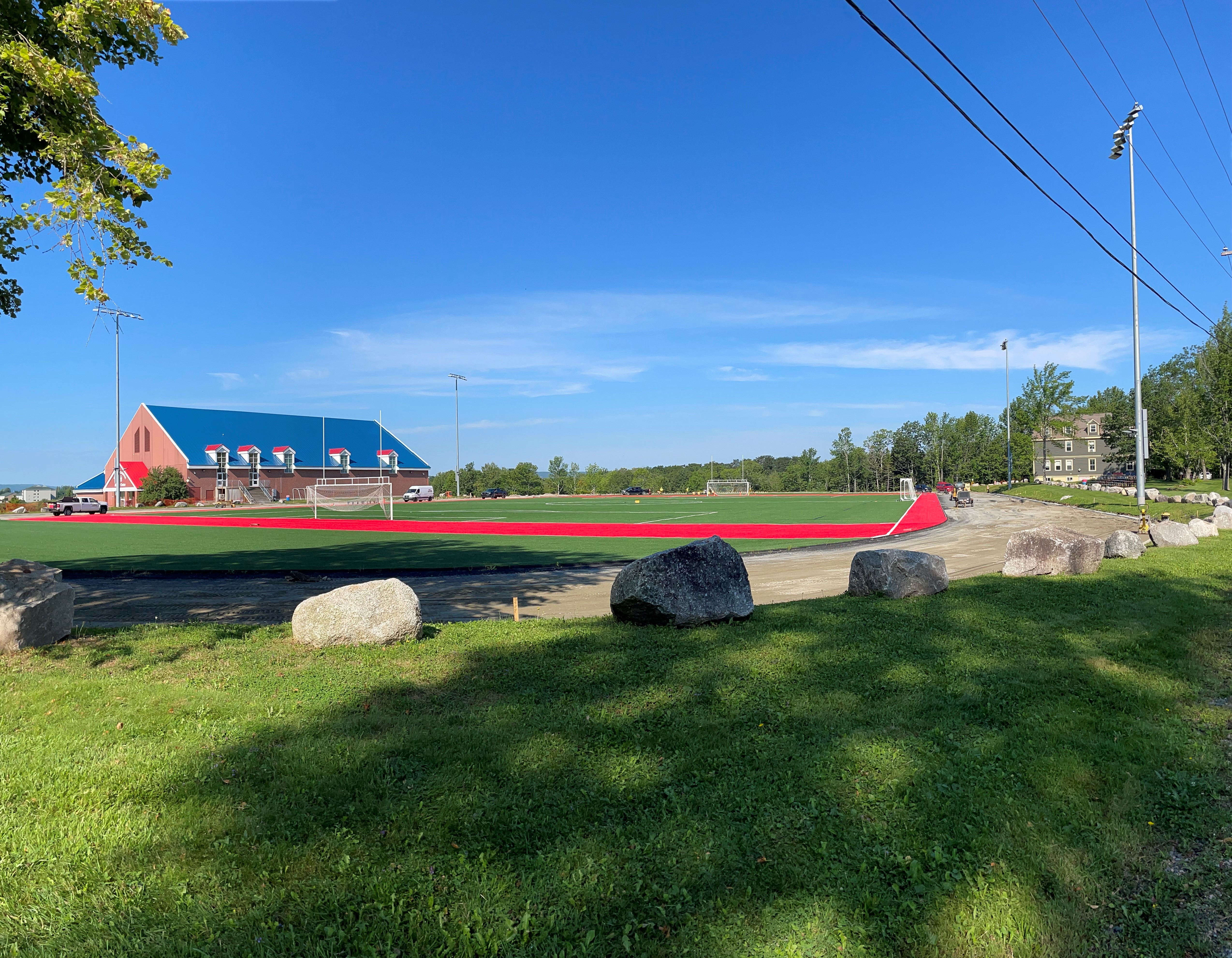 Construction crews working on the Tanna Outdoor Athletic Facilities