What better way to conclude the school year and unwind before exams than celebrating with song and dance? That's exactly what some of our talented students did last week.
Ms. Stephanie Cummings
' dancers hit the stage on Monday for our 1
st
Annual Dance Recital, and on Wednesday, it was the musicians who took over the spotlight. This has been a benchmark year for our Performing Arts Department.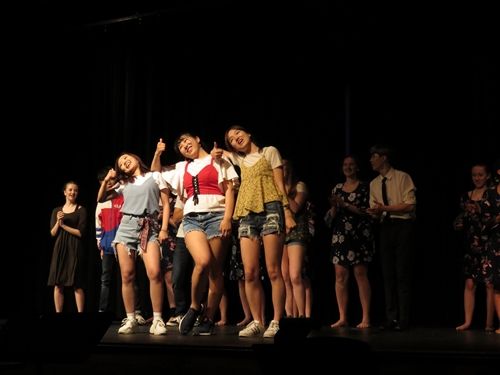 We're all so very pleased with the full-on popularity of the dance programme, and our final Coffee House brought a few first-time performers to the stage with jaw-dropping reactions.
Click here
to access the programme for the dance recital video (please note that the Highland dance is out of the programme order). The Coffee House was more spontaneous, so no programme was created. There is a lot to see here. It is not my intention to overload you with these entire videos; however, you may just find yourself captivated by the talent and glued to the screen. It has been my pleasure to expose the KES Performing Arts to you during the course of the School year, and I look forward to continue doing so when classes resume next fall. Happy summer, everyone!
Click here for the Dance Recital
.