Duncan Ferguson
has had a busy fall term, playing a key role in nets leading the Division 3 Senior Boys' Soccer team as well as striving to do his best, in his first love, as a cyclist.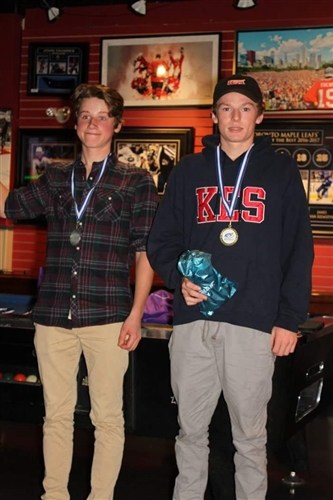 Cyclocross wrapped up last weekend, followed by the annual BNS awards. Duncan came 3rd overall in the u19 cyclocross points series. He went one better than last year by not only winning the points series u19 cross country mountain bike, but he also won the provincial mountain bike race at the Reservoir in Wolfville during the summer. And as consolation for narrowly missing out on a Canada Games slot in the summer, he picked up the u19 road race title, and was selected to race mountain bike Nationals at altitude in Canmore, Alberta - a massive learning curve from East coast racing. He has been doing all this, while at the same time continuing to be a most dependable lifeguard at the School. We are most appreciative of his commitment by being our early morning guard, for the second year in a row, starting things off with our 6:00 am swim. Keep up the great work, Duncan.
We want every child to find an activity they can pursue with passion. With three seasons of athletics and over 20 different sports to choose from, we're pretty sure your child will find a few they love. Download our Athletics Photojournal to discover more about our sports programme at KES.