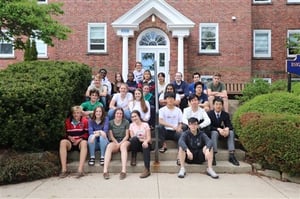 "If your actions inspire others to dream more, learn more, do more and become more, you are a leader." - John Quincy Adams

We congratulate our new Stewards for the 2019/2020 School year. This group of enthusiastic young women and men will enter Grade 11 as student leaders in September, and they already met for their first part of leadership training last Friday. More training will follow as we begin the new School year. The King's-Edgehill School staff is looking forward to working with this great group of students!

This isn't the only example of King's-Edgehill School students contributing positively to our School community. There are many opportunities to have an impact at KES. Read more about our Student Volunteers here.