KES students recently volunteered at the Wolfville Walk for Alzheimer's, showing their support for Nova Scotian's facing dementia. Our students were in charge of directing participants along the 5 km course throughout the town of Wolfville, and they did a fantastic job at cheering and encouraging the community members with bright smiles along the route. The event was also pet friendly, and in addition to the many dogs out for an evening stroll, there was also a therapeutic petting zoo set up onsite that our students loved!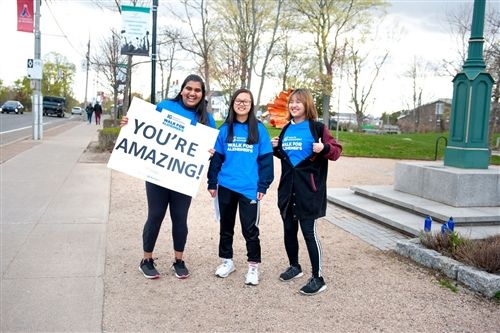 The volunteer experience was a great way to learn more about a disease that can effect our family, friends, and loved ones. We are looking forward to taking part again next year with an even bigger group from our School, and supporting the Alzheimer's Society of Nova Scotia.

This isn't the only example of King's-Edgehill School students contributing positively to our wider community. There are many opportunities to have an impact at KES. Read more about our Student Volunteers here.