Adorned with sequined bunny ears, our Grade 9 leadership students
Rendi Ashley, Elizabeth

Hardy, Nolan Herritt, Sadie Junger, Harrison Klein, Fiona MacDonald, Tanvi Manchineni, Lucas Martin, Emily Mei, Claire Morton, Eva Palov, Danica Scully, Ava Shearer, Colin Stephens, Fox Sullivan, Reegan Wagg
and
Sabine Wellard
put some smiles on the faces of our younger Junior School students as they staged the 2021 campus Easter Egg Hunt and Bunny Chase on Wednesday, March 31
st
.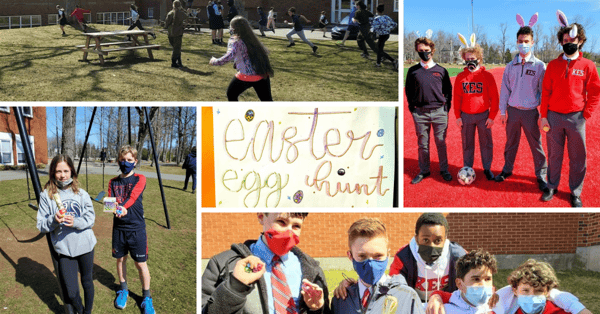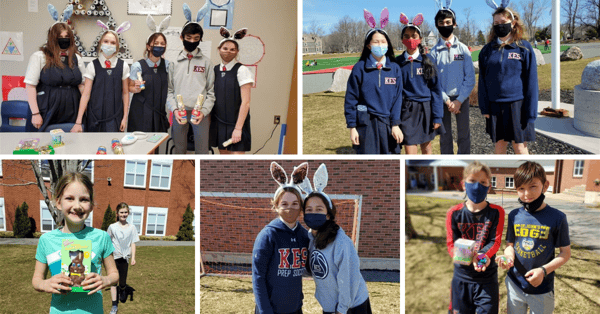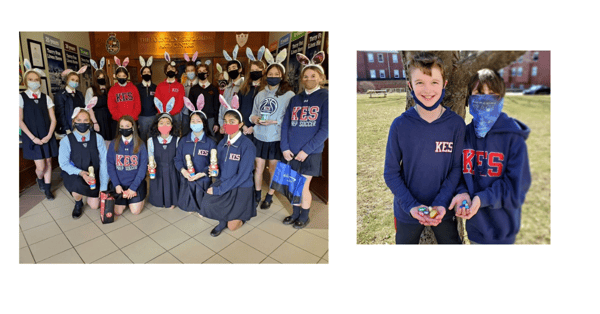 Grade 6 and 7 students responded with enthusiasm as they burst forth into the Quad when the word was given to begin the annual hunt and chase. The Grade 8 students were ready too as they sprinted onto Jakeman Field in pursuit of hidden eggs. The squeals of laughter and the energy release were terrific as students raced to spot the Easter treats! Chocolate eggs were found in record time, and our Grade 9 bunnies did an amazing job of outrunning the highly-energized Juniors who were eager to tag them to capture the prized chocolate bunnies. What great fun!


Special thanks are extended to
Elizabeth Hardy
and
Danica Scully
who planned and ran the day's events and organized the rest of the Bunny Brigade. It will be a great memory for all!
Happy Easter!