Caribbean families have entrusted King's-Edgehill School with their children for many years because of everything KES and our surrounding community has to offer.
King's-Edgehill School is proud to be a CAIS (Canadian Association of Independent Schools) Boarding School. Our family consists of over 360 university-bound students from Canada, North America, the Caribbean, and around the globe. We not only offer outstanding academic programming, including the International Baccalaureate (IB) Programme, but we also strive to provide the best in athletics, arts, leadership opportunities and extra-curricular activities.
King's-Edgehill School is a vibrant, energized school. We believe success in school isn't just about learning in a classroom, but also about having fun and physical activity. Athletics are an integral part of life for everyone at KES and include activities for all interests, including hockey, basketball, skiing, horseback riding, swimming, and so much more!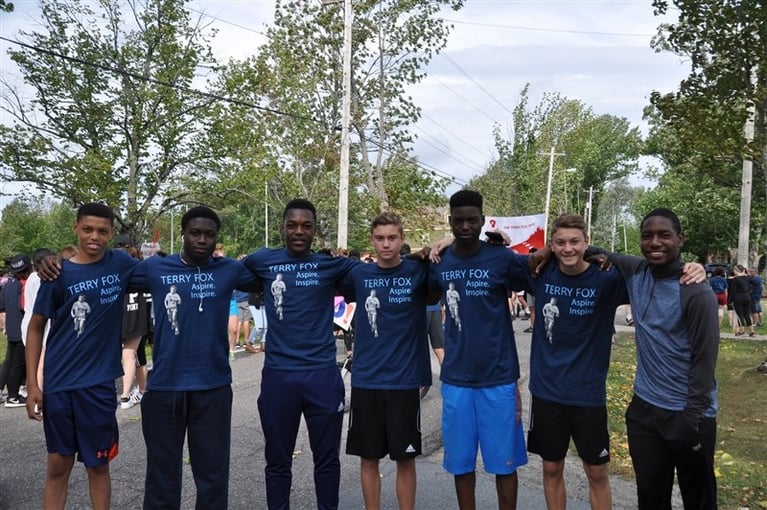 We also offer incredible Fine Arts programmes in the areas of drama, music and visual art. The arts are a part of our regular curriculum as well as extra-curricular activities. Students interested in the arts are regularly given the opportunity to showcase their talents throughout the academic year.
Boarding students are also given the opportunity to explore the local community, as well as the world at large, with weekend field trips and volunteering opportunities. Many KES students participate in memorable March Break trips to Europe, Africa and beyond.
King's-Edgehill School is proud to call Canada home. Canada's diverse culture is one of open arms where there is acceptance and respect for differing opinions. Students with different ideas, values and perspectives are accepted with equal value. This openness leads to a collaborative learning environment, which is recognized internationally.
For many years, CAIS hosted a multi-school fair in Barbados, however there is no fair there this year; which is why we want to let our Caribbean families know where they can find us this year.
If you are interested in giving your child a private boarding school education in Canada, this is your chance to learn everything King's-Edgehill School has to offer. Students leave King's-Edgehill with a lifelong enthusiasm for learning so that they can flourish in today's and tomorrow's worlds.
We hope to meet you in October – Bring any questions you may have! Here are the details
Barbados
Wednesday, October 10th, 5 pm to 8 pm
Accra Beach Hotel & Spa
Contact Karen Moore for more details or to set up an appointment: 1-902-798-2278 ext 2236 or kmoore@kes.ns.ca, click to RSVP.

Karen Moore