At King's-Edgehill School, we've built our school on four pillars of excellence - Academics, the Arts, Athletics,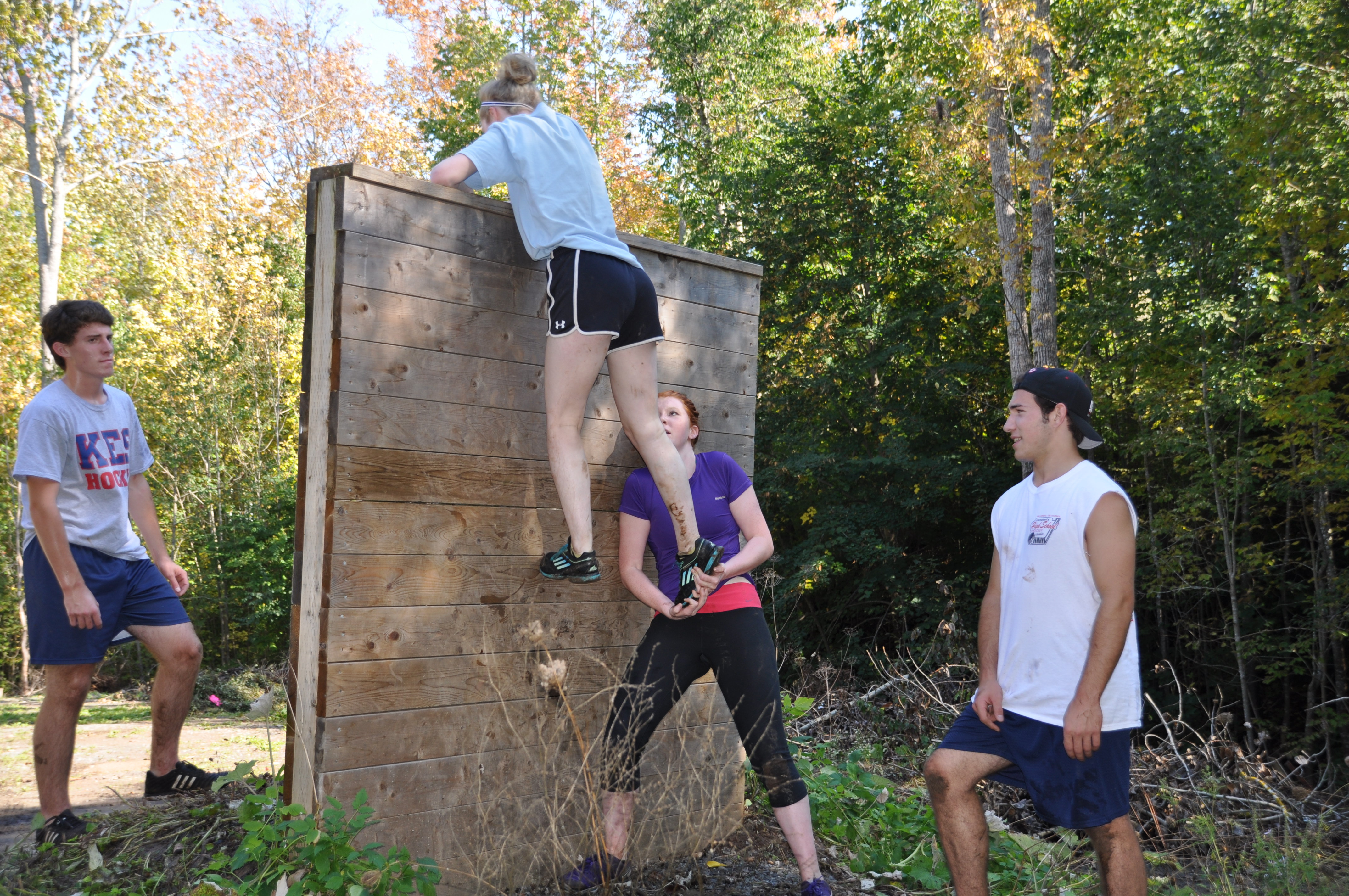 and Student Leadership. These pillars are critical to successful education of our students, both inside and outside the classroom. This is why we're proud to offer your child a wide range of co-curricular activities at KES that expand the educational experiences and opportunities of every student.
Why "Co-Curricular" As Opposed To "Extra-Curricular" Activities?
At KES, all after school activities are considered "co-curricular". The use of this term is deliberate: these activities are a critical part of the education we provide your student. The term "extra-curricular" implies that the activity is superfluous to education. While it may still possess some valuable aspects, the word "extra" diminishes the activity's importance. It suggests that while the activity may be fun, it is disposable and not a crucial part of the student's school day.
The co-curricular programs at KES are specifically designed to provide students with an education that is well-rounded. All students are required to participate in these activities because to us, they're just another part of a typical school day. During co-curricular activities, your child will learn valuable skills, such as dedication, service, hard work ethic, leadership, and teamwork; skills they'll draw upon for the rest of their lives.
In order to keep the mind healthy, it's also important to maintain a healthy body. We strive to make physical activity fun by including athletics as part of our afternoons most days. We're proud to offer a wide variety of sports at KES. With so many options for students to choose from, we're sure your child will find one that they love. This is important because when they find an activity that matches their skills and interests, they participate eagerly and stay active, improving their physical fitness.
Fall Sports
Cross Country Running
Equestrian
Fitness
Junior Fitness
Outdoor Pursuits
Soccer
Swimming
Tennis
Girls' Division III Volleyball
Yoga
Winter Sports
Basketball
Biathlon
Boys' Prep Hockey
Girls' Prep Hockey
Jr. & Sr. Varsity Skiing
Junior Snow Sports
Junior Varsity Snowboarding
Jr. & Sr. Snowboarding
Sr. Varsity Snowboarding
Wrestling
Spring Sports
Badminton
Cycling
Equestrian
Golf
Junior Fitness
Rugby
Softball
Track and Field
Cadets
Every KES student participates in the Cadets Corps. They work through many modules, including map and compass reading, general service knowledge, cadet fitness, marksmanship, citizenship, first aid, confidence course, on tree (zipline climb), swimming, dress and drill, and band training. Through affiliation with the Black Watch, students gain a sense of duty, as well as a reverence for those who are serving our country now and those who have gone before us.
Volunteer Opportunities
The act of volunteering helps your student develop an appreciation for the skills and talents they possess while learning the many ways they can give back to their local community. Our students have participated in a wide variety of volunteer opportunities, such as hospital volunteering, seniors' residence volunteering, reading buddies with a local elementary school, Camp Mockingee clean-up through the Rotary Club, Mermaid Theatre ushering in Windsor, and hosting at school events.
Each of these co-curricular opportunities uphold our education pillars of Academics, the Arts, Athletics, and Student Leadership. By working to develop your child's education both inside and outside the traditional classroom, we're nurturing a well-rounded, well-developed individual who will grow up to become a leader and a productive member of society.
Ready to learn more about life at King's-Edgehill School? Why not download our Photojournals? We've put together two: A Day in the Life of a Day Student and A Day in the Life of a Boarding Student.