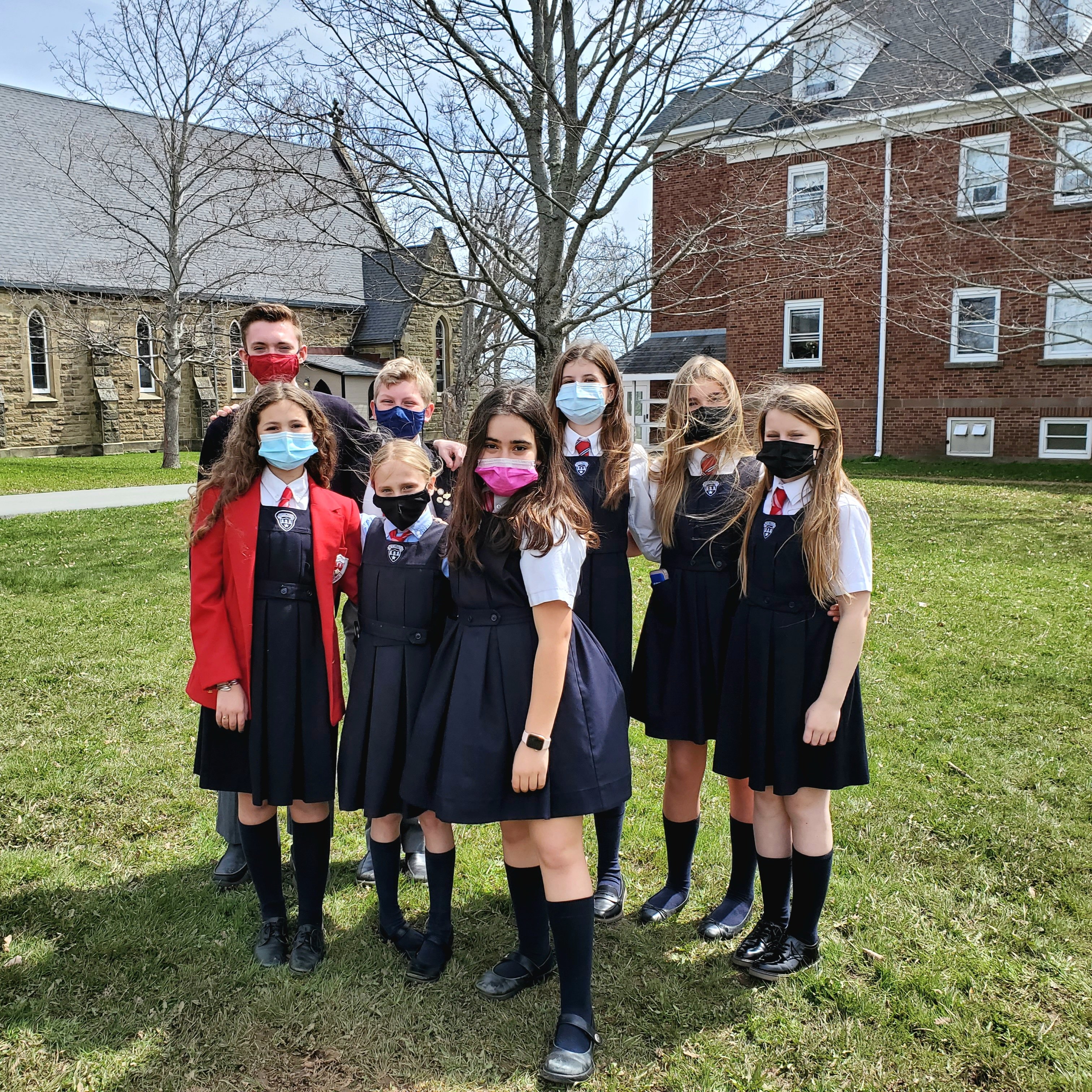 The success of our Junior School Science Fair continued at the regional level as 11 of our students shared their scientific passion and research at the virtual Annapolis Valley Regional Centre for Education (AVRCE) Science Fair. In preparation for this competition, our students created and submitted videos explaining the inspiration behind their projects, reflections on possible improvements to their work, and the learning highlights of the scientific process. Judging took place virtually between April 11 and 19 and the awards were announced on April 22. Our results were impressive. Congratulations are extended to all students who made it to this level of competition and our regional winners at the Virtual AVRCE Science Fair:

Bronze Medalists
Elynn Klein (Grade 6) – The Heart: The Perfect Pump
Drew Zettler (Grade 9) – Codes and Ciphers
Silver Medalists
Nadine Saleh (Grade 6) – Predictors of Tooth Decay
Dulcie Upton (Grade 6) – Gum Wars: Fruit versus Mint
Gold Medalists
Isabelle Sampson (Grade 6) – The Disappearing Islands of Mahone Bay
Bristol Quinn (Grade 7) – Sugars: The Hidden Dangers
Bristol also won the Acadia University Faculty of Pure and Applied Sciences Award.
William Larder (Grade 8) – Ecological Investigation of the Avon River
William also received the Canadian Federation of University Women Award.
Vincent Armstrong (Grade 9) – Creating Artificial Mangroves in Nova Scotia to Successfully Decrease Hurricane Storm Surge
Vincent also won the Best Resources Project (Grades 4-12) and the Sanofi Biogenius Canada Award.
Maran Hawley (Grade 8) – Do Scents Assist in Sleeping?
Maran also received the Best Health Project at the Fair (Grades 4-12) and is advancing to the Canada-Wide Science Fair which will be held virtually in Fredericton, New Brunswick, from May 16-20. We congratulate Maran and wish her the best of luck as she advances to the national level of competition.
Our regional representatives should be very proud of their achievements. They have pursued their scientific curiosity, created projects of interest, and furthered their analytical and problem-solving skills. Their ability to analyze and problem solve will serve them well throughout their lifetime. Special thanks are extended to Mrs. Michelle Belliveau and Mr. Eric Kershaw for their ongoing support and motivation.