It is indeed high time that we congratulate
Grace Gallant
, who qualified for the finals in Parliamentary Debate and finished in the top 30 competitors nationally from those who attended the National Public Speaking competition hosted (online) by St Johns Ravenscourt School in Winnipeg. Superstar performance, Grace - well done!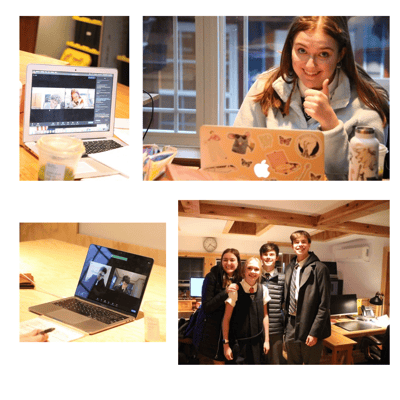 I was hoping the full tabulation from the weekend would be in hand by now, but I've heard back from the organizers (hence my delay in sharing the news) and the results will not be available until this weekend - so we may have an update as to how our
William Ahern
,
Thane Morgan
and
Danica Scully
placed. All these students represented KES on the national stage exceptionally well!
ALL of our KES competitors took on the challenge of prepared 7 - 10 minute persuasive speeches (submitted in advance), interpretive readings, selected from a published work of their choice and the 2 synchronous events of impromptu speaking (3 minutes, no notes - 2 minutes to prepare on a topic given to them) and parliamentary debate.


It was a great weekend. Thank you everyone for your support with drives, zoom practices and the usual stressed out preparations. I know the students may not love this, but I'm super proud of their accomplishments - and I felt their prepared speeches were some of the best I've seen! I encourage you to take a look at their recordings!



Once again, well done everyone.