Bonjour!

After a good night's sleep, our students started the day off right with a sumptuous breakfast at our hotel. We boarded the bus with our driver Steven and guide Gilles at 8:00 am, ready and excited to see what our first full day in Quebec City would bring—1,2,3, on y va!

Wolfe vs. Montcalm: The Battle of Quebec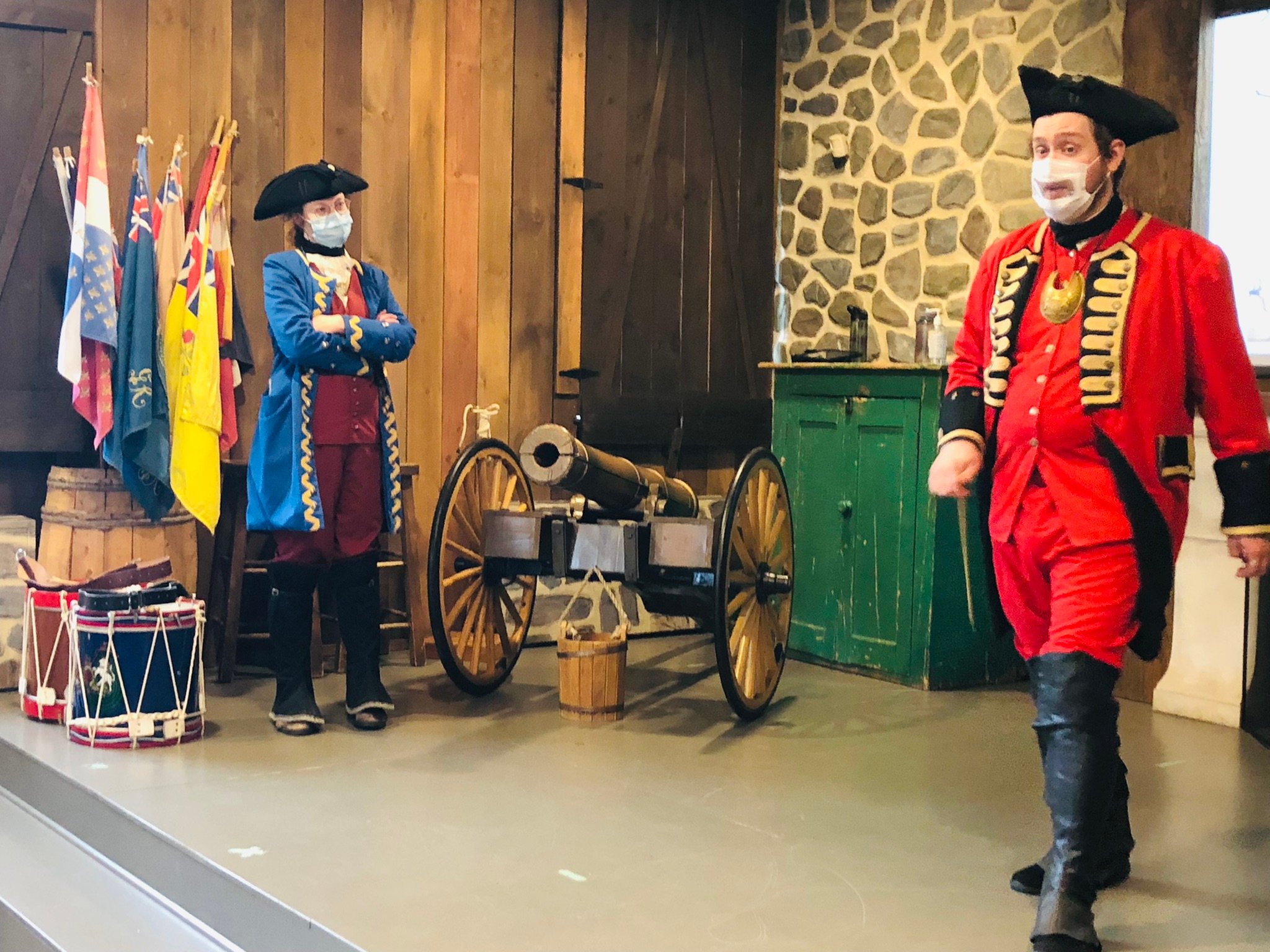 A memorable and pivotal period of Canadian history came to life during our visit to Battlefields Park and the Plains of Abraham this morning. Students took part in an interactive presentation depicting the battle between the British and the French and gained a better understanding of the events that helped to build and shape this nation.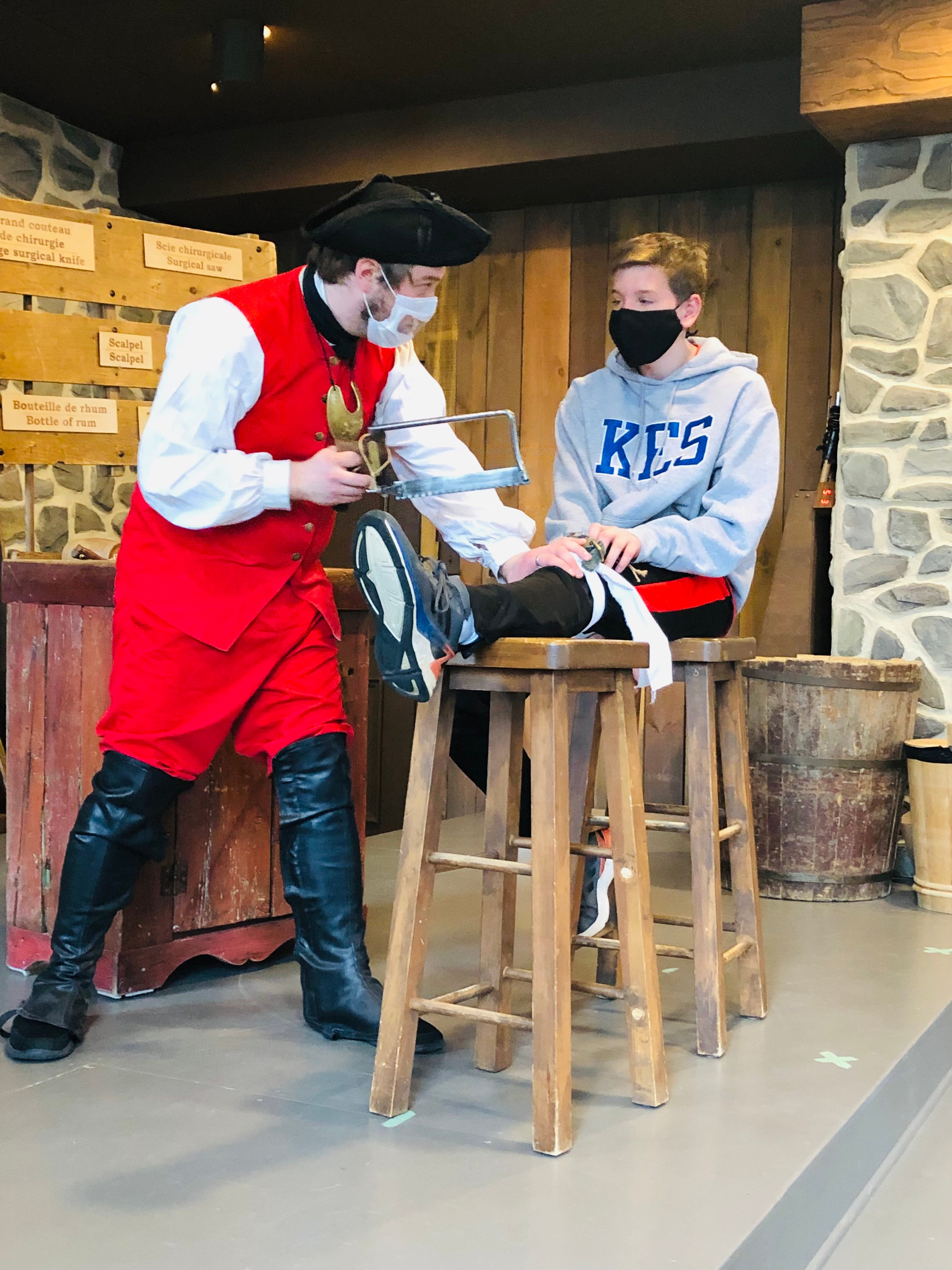 Students learned about the raids and strategies during the battles of 1759 and 1760. They were divided into teams and worked together to complete a variety of challenges which offered further insight into wartime conditions. Battlefield surgery was a particularly squeamish topic, and Colton played a convincing role as a wounded soldier. (Note: Colton's amputated leg miraculously grew back in time for the rest of the day's activities.)

After leaving the 1700s and returning to the present, a walk through Old Québec gave students an opportunity to visit such popular destinations as le Château Frontenac, and la rue Saint-Jean, and also to step back in time again at Place Royale, the site of the first permanent French settlement established in 1608 by Samuel de Champlain.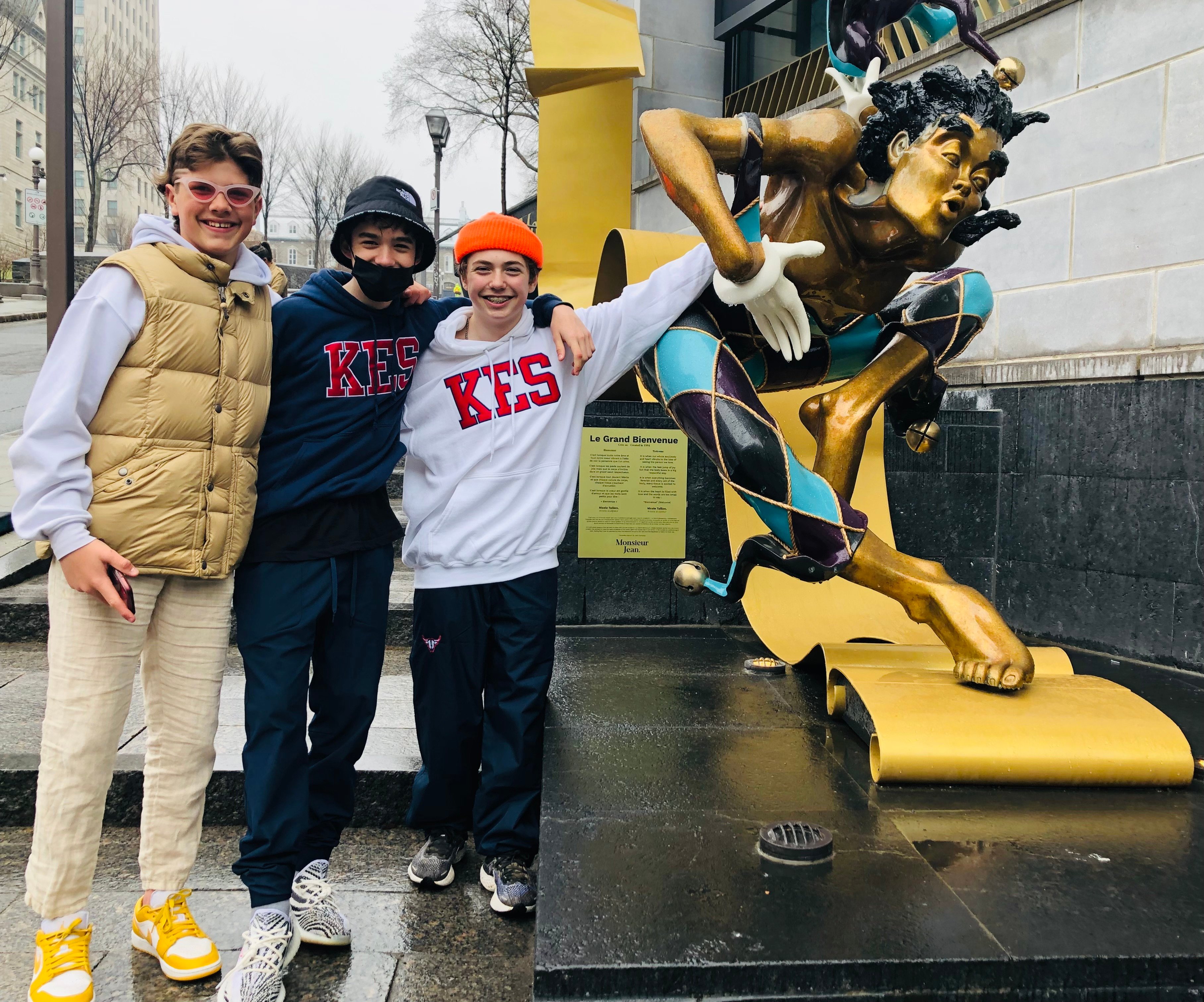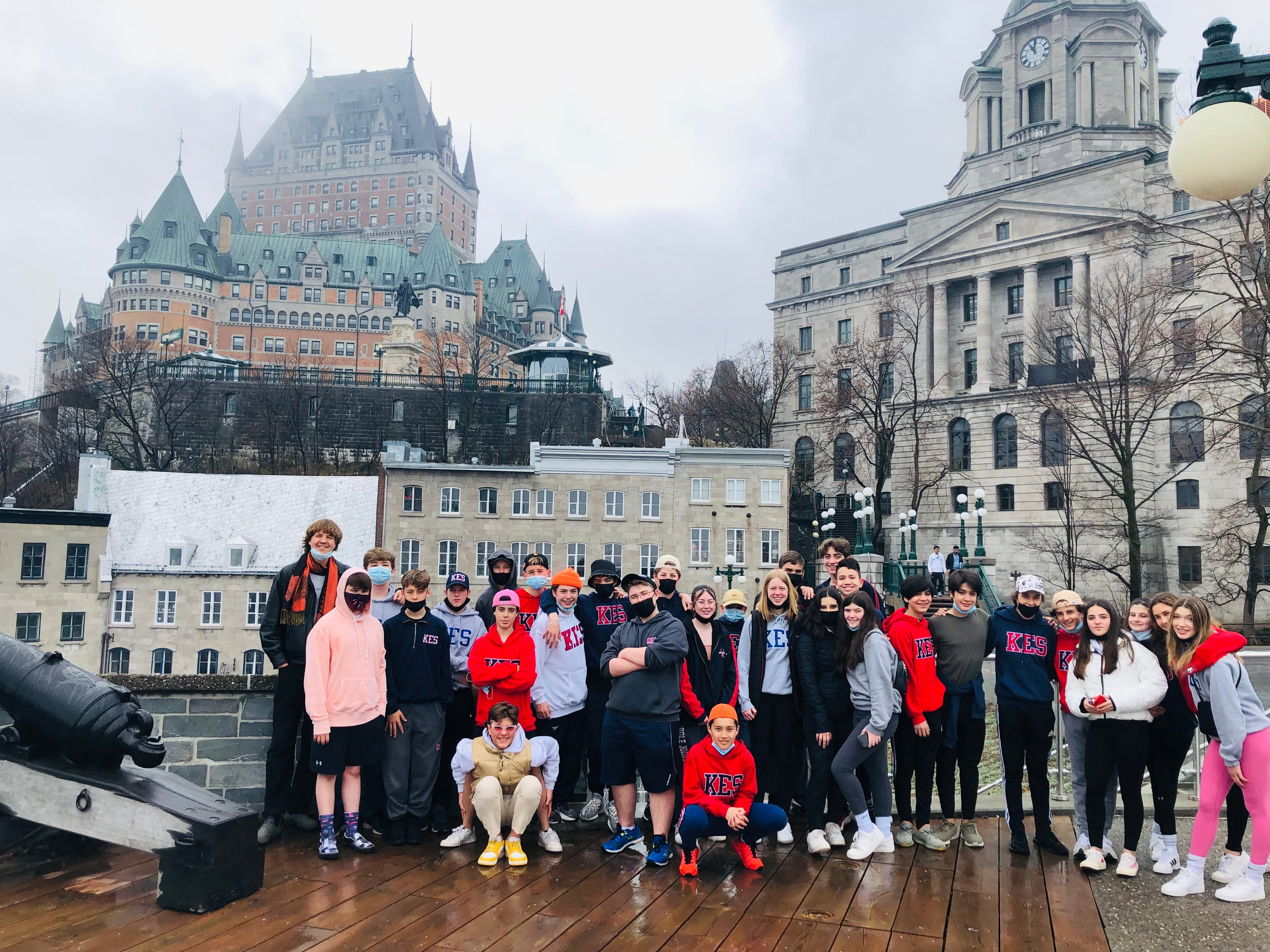 Run off and join the circus? We'd highly recommend it.
After lunch, our group made its way to the École de Cirque de Québec–Circus School–for a three-hour workshop that introduced us to the tools used by circus performers. Our students got to experience first-hand the thrill of the trampoline and trapeze, along with some juggling, balancing, climbing, swinging, falling, bouncing, unicycling and more–and what a treat it was! At the end of our visit we enjoyed a performance put on by local secondary-school students enrolled in the circus program. Circus School was a memorable experience indeed, and one that our students would not hesitate for a moment to repeat.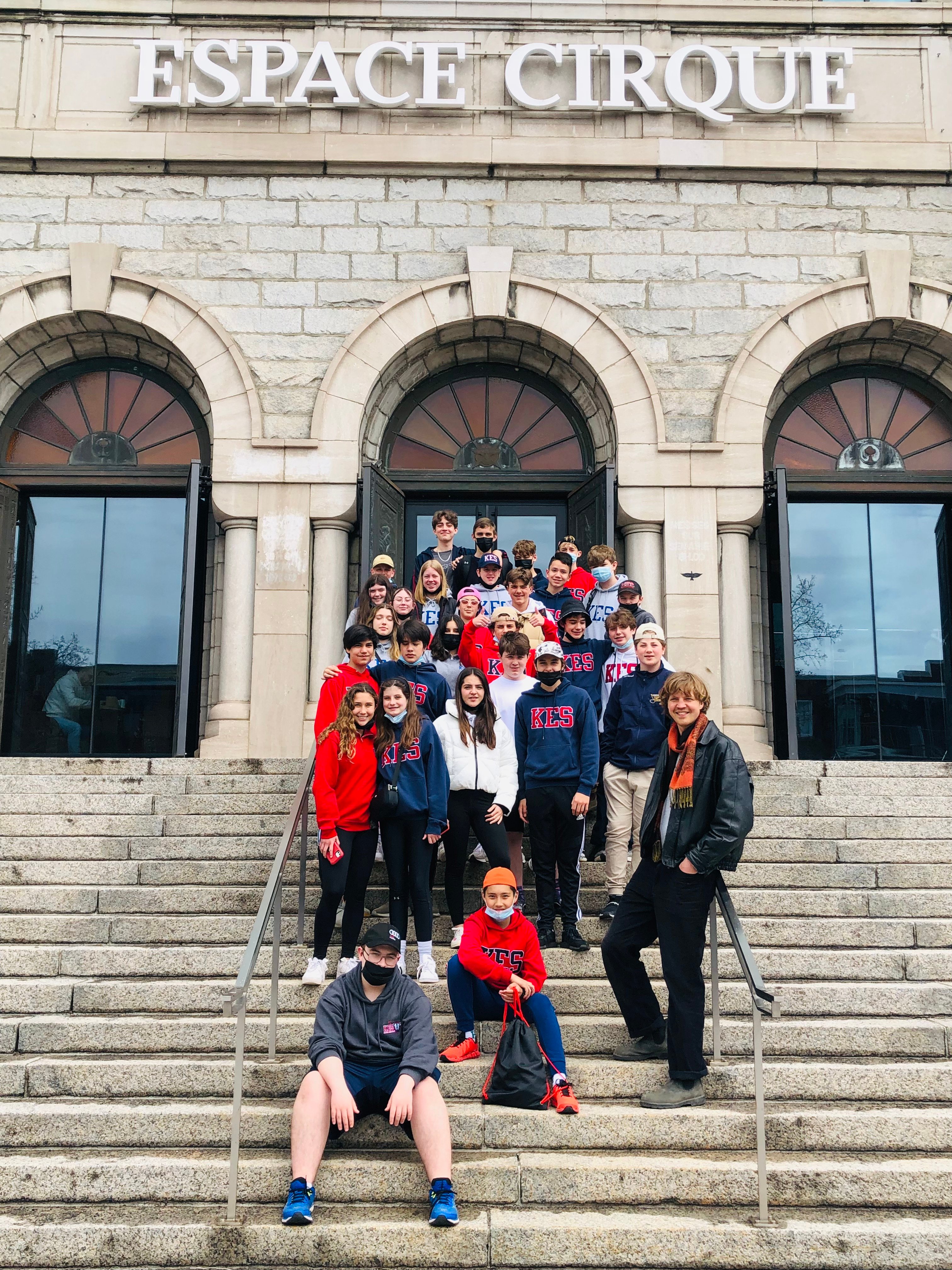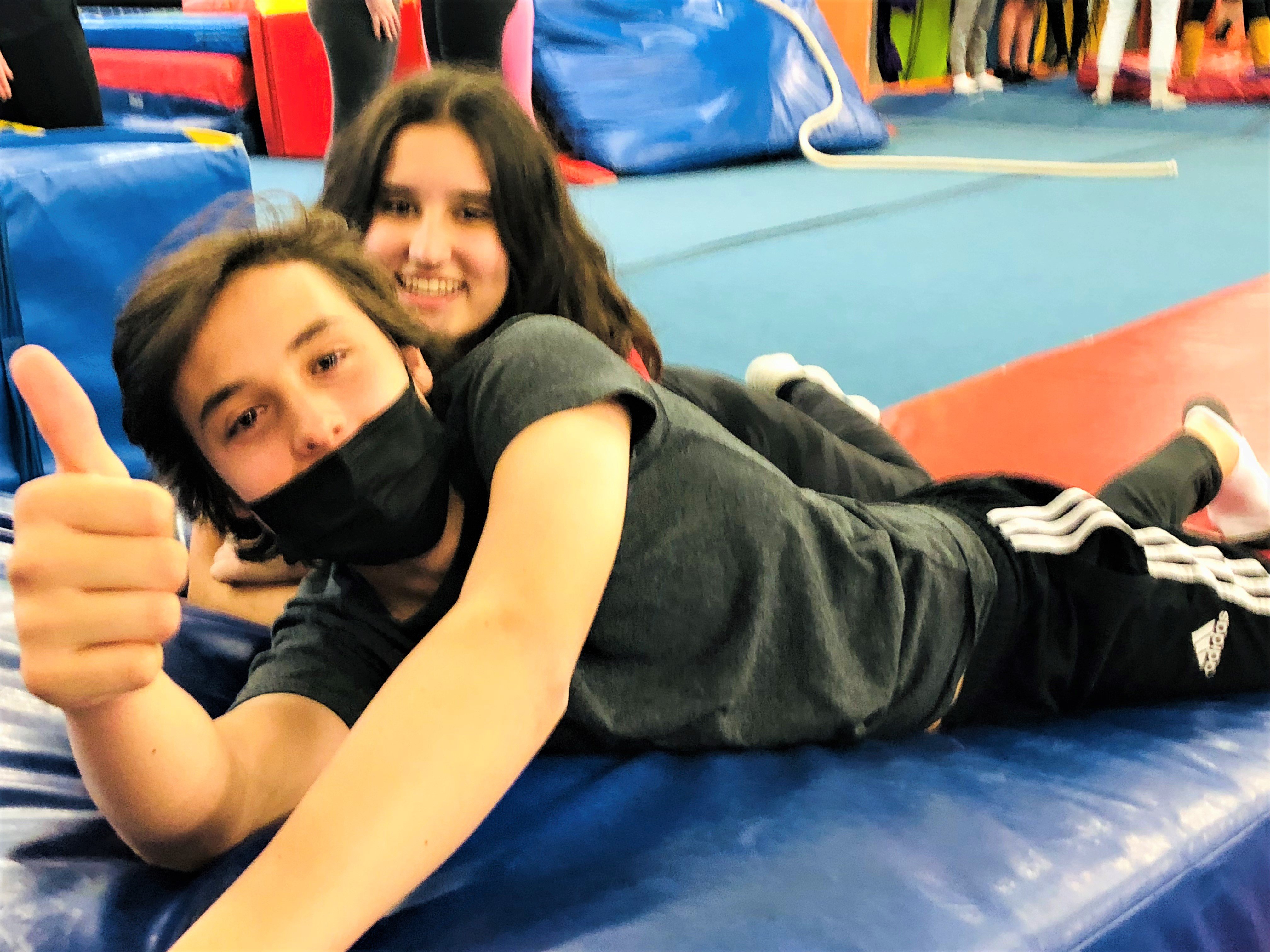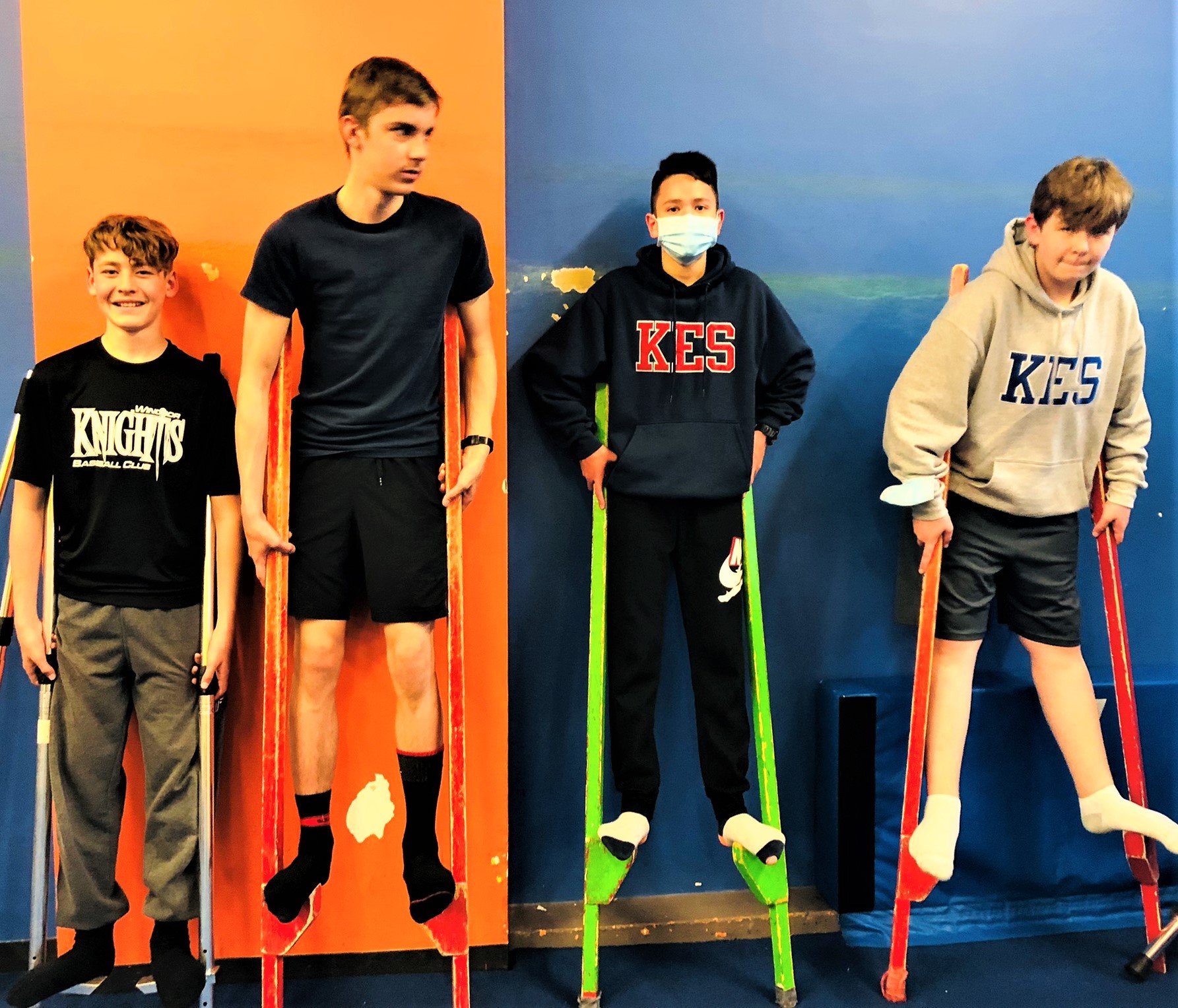 Our next stop of the day was at ONHOÜA CHETEK8E, an authentic reconstruction of a traditional Huron-Wendat village. Dressed in traditional clothes, our guide Raphaël welcomed us and took our group into the long house, where we marvelled at the animal pelts and imagined how daily life might have been. We heard about the important role of the Clan Mother and our guide's stories helped our students to learn about the history, culture, lifestyle and hardships of the Huron-Wendat people of the past and today. After our tour we learned and played a traditional game that was enjoyed by students and teachers alike.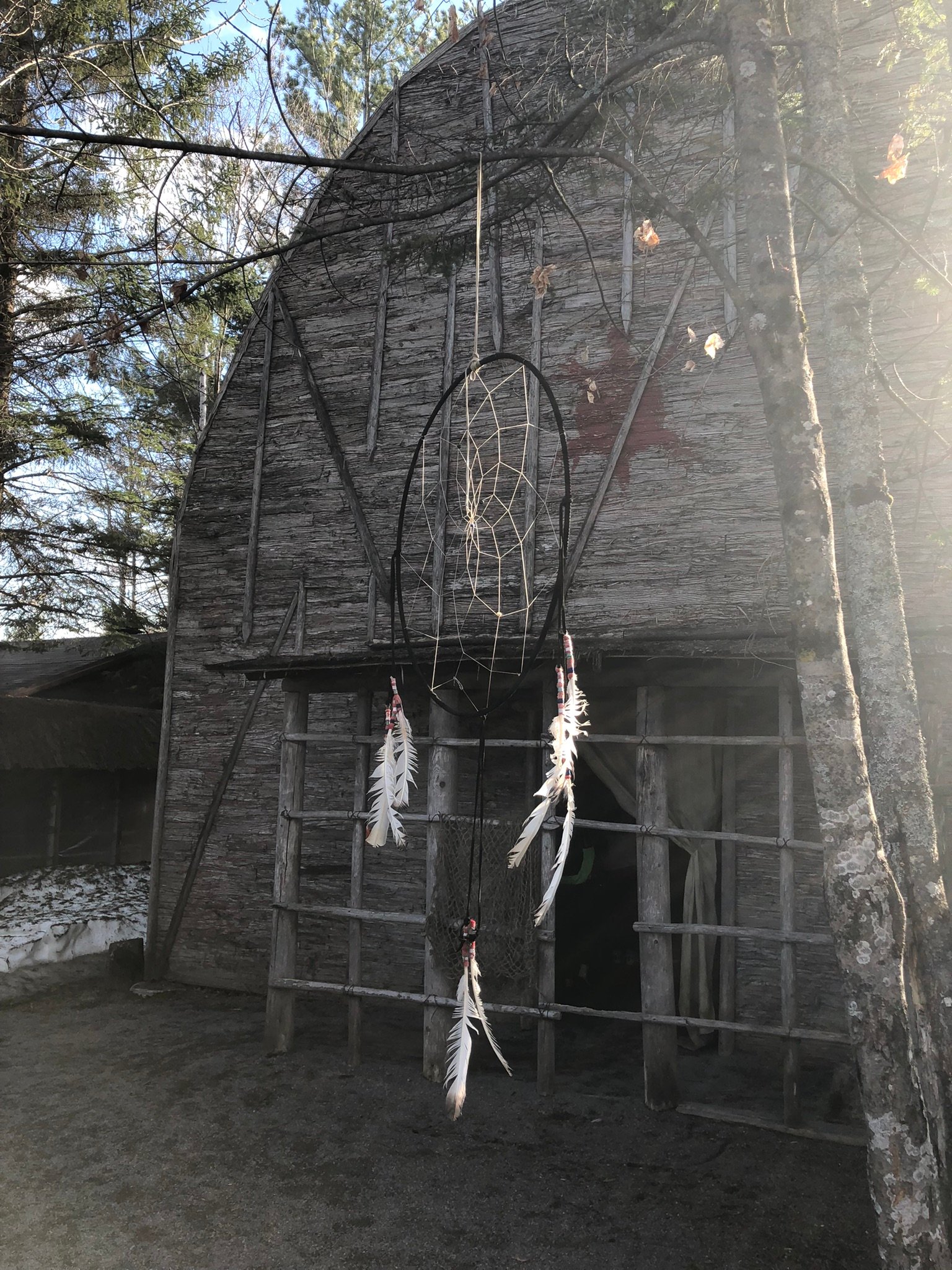 After our evening meal in Old Québec we returned to our hotel at 9:30 pm. Students finished their action-packed day with some down time in their rooms before lights-out.

It has been a very enjoyable day and we look forward to tomorrow's activities.