Mr. Seagram, Mrs. Shields, Ms. Schafer, Mr. Chandler and parents wished us well this morning as the Grade 8s got set to begin the first leg of the journey to Quebec City. Sunshine and cool temperatures made for a very pleasant start to the day. As we left campus at 7:25 am our enthusiastic group sang "Happy Birthday" to Kohen Wainman!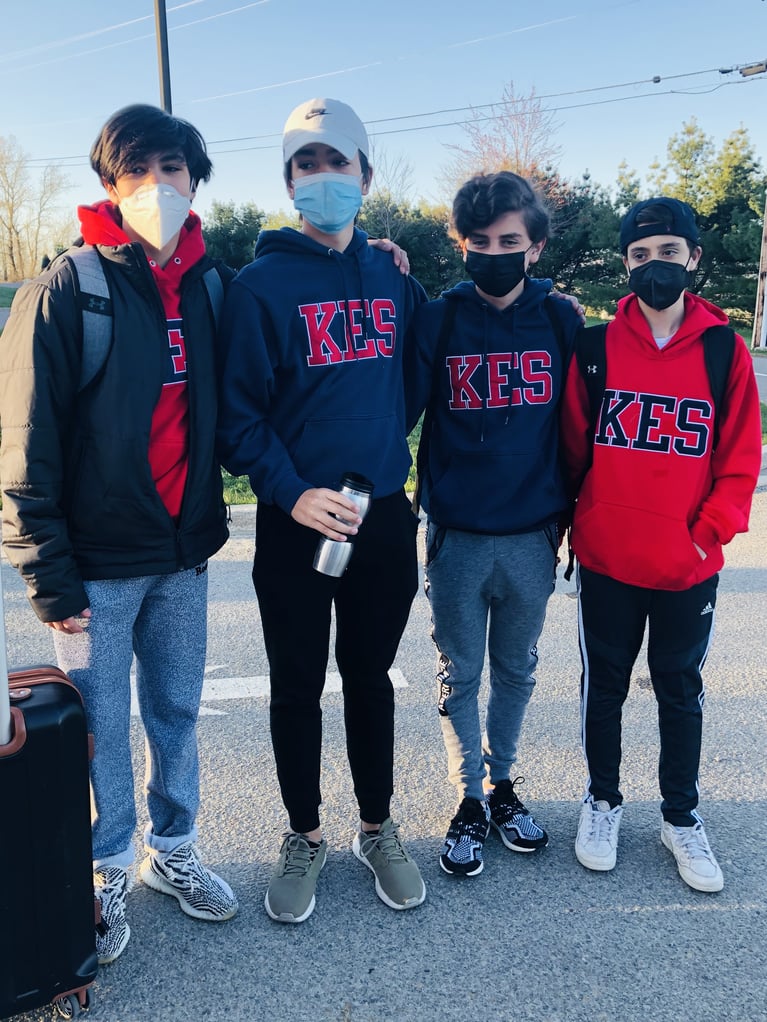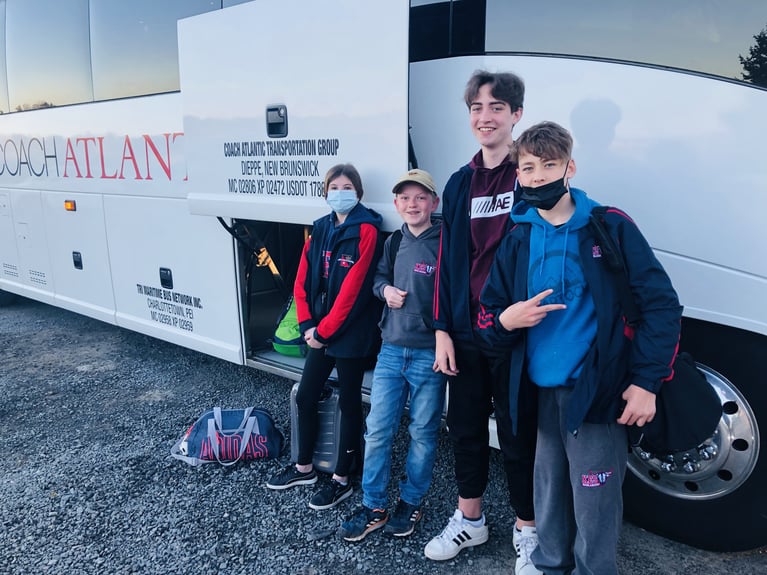 At 12:25 pm we arrived at Odell Park in Fredericton, New Brunswick, where the focus was clearly on food and fun.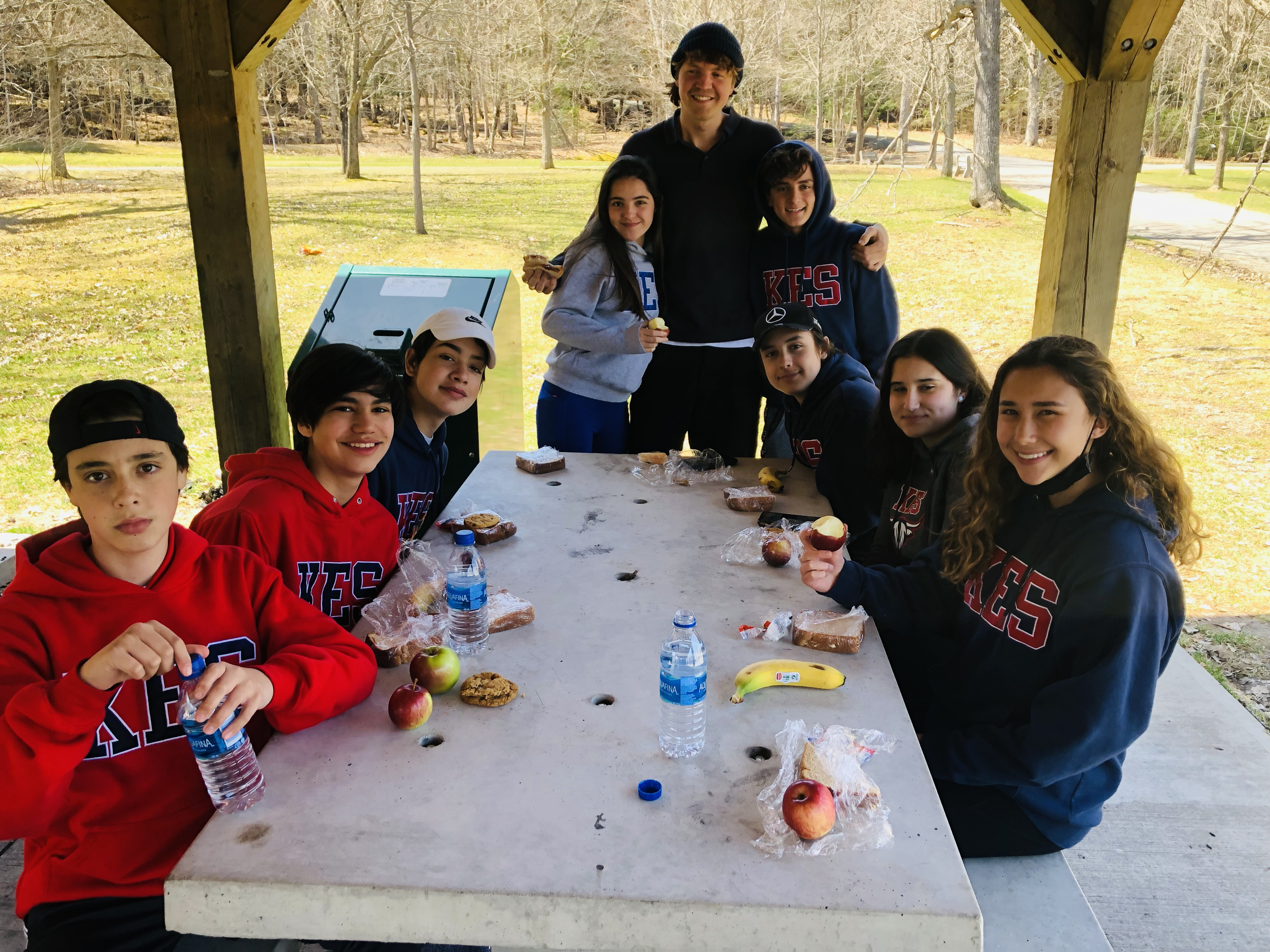 After fueling up with a picnic lunch provided by our cafeteria (thanks to Chartwells and our magnificent kitchen staff), students headed to a nearby playground to burn off some energy; others went for a walk along the park's trails: some went searching for geocaches and, for many others, some tremendous climbing trees proved to be irresistible. The fresh air and physical activity energized the group as we boarded the bus again for the next leg of the trip.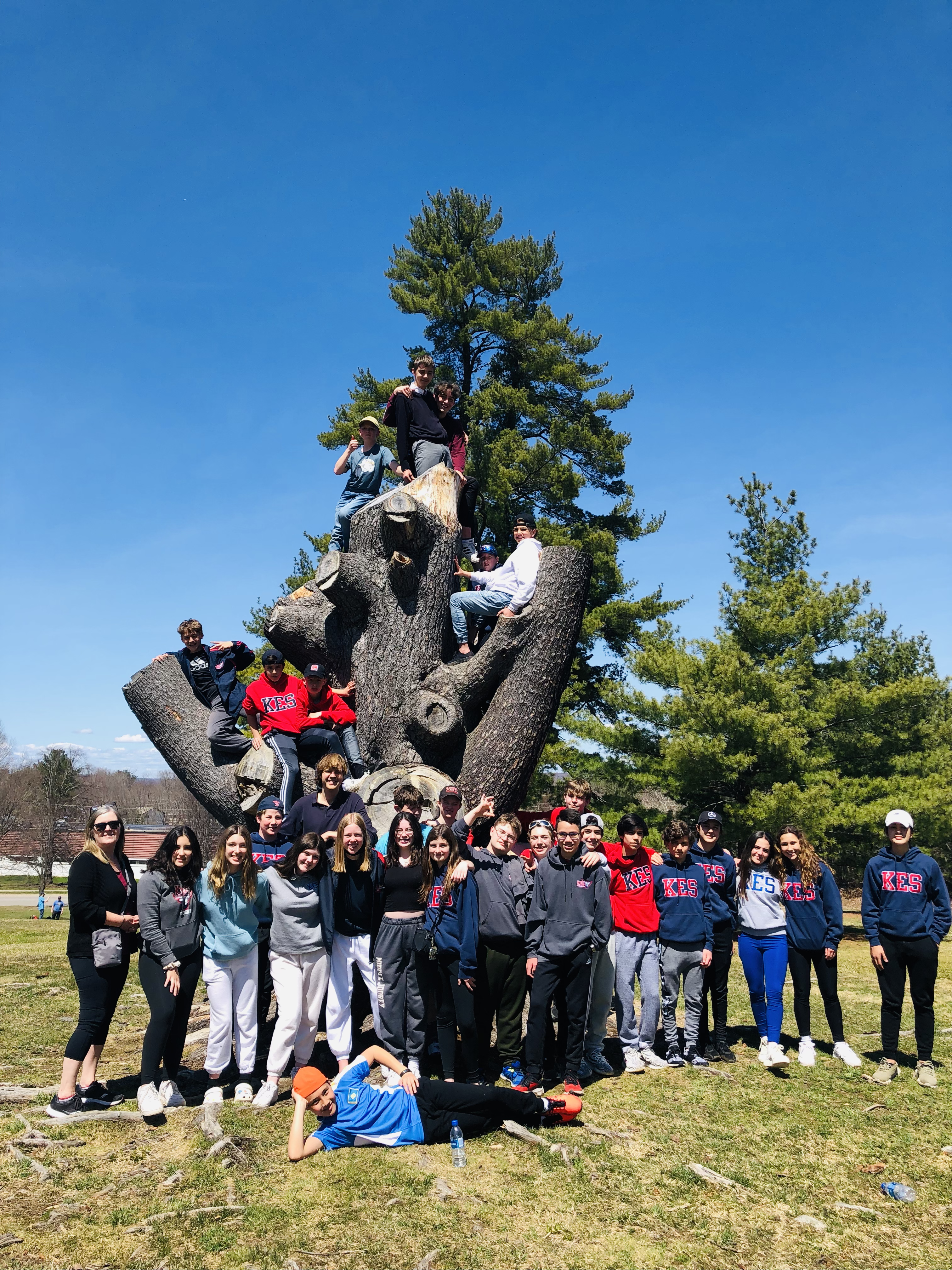 Upon arriving in Edmundston, NB, our students saw that many of the store signs in this bilingual province appear in French. We wonder whether
PFK
is just as finger lickin' good as
KFC.
After a delicious meal at Pizza Delight we boarded the bus again for the final leg of today's journey.


As we drove along the coast, students got to see the enormous and storied Saint Lawrence River.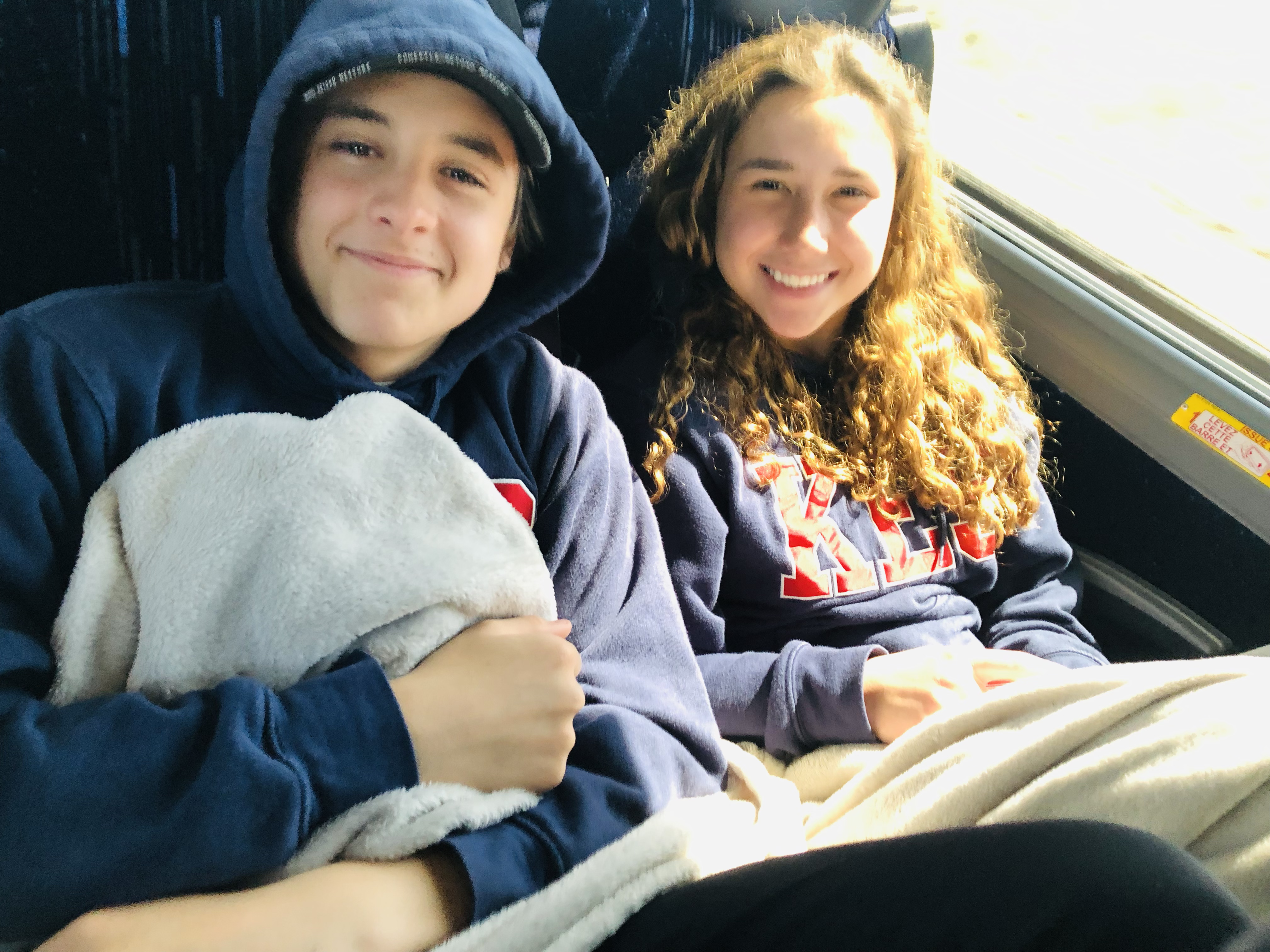 The students entertained themselves well on the bus and it wasn't long before we were crossing over the Pierre Laporte Bridge and arriving at our hotel. At the hotel we thanked our bus driver Steven for delivering us safe and sound at our destination. We then met up with our tour guide, Gilles.

Once students had some time to unpack and get settled in their rooms, we had a group meeting to review the plan for the evening and tomorrow, followed by some time for students to unwind in their rooms until lights out.

Tonight your sons and daughters are getting their much-needed rest in preparation for a full day of activities on Wednesday.

A comfortable bus ride, energetic play and lots of smiles and laughter amongst friends – the trip is off to a tremendous start.