We started the day with a hearty breakfast at the hotel, followed by a short bus ride along the coast to our first activity this morning: a visit to the Basilica of Sainte-Anne-de-Beaupré. Its shrine has been a world-renowned pilgrimage site for over 350 years and it attracts more than a million visitors annually. The mosaic artwork and stained-glass windows were truly awe-inspiring for our students. They marveled at the pillars inside the entrance that are covered with crutches and canes that represented those who have been healed.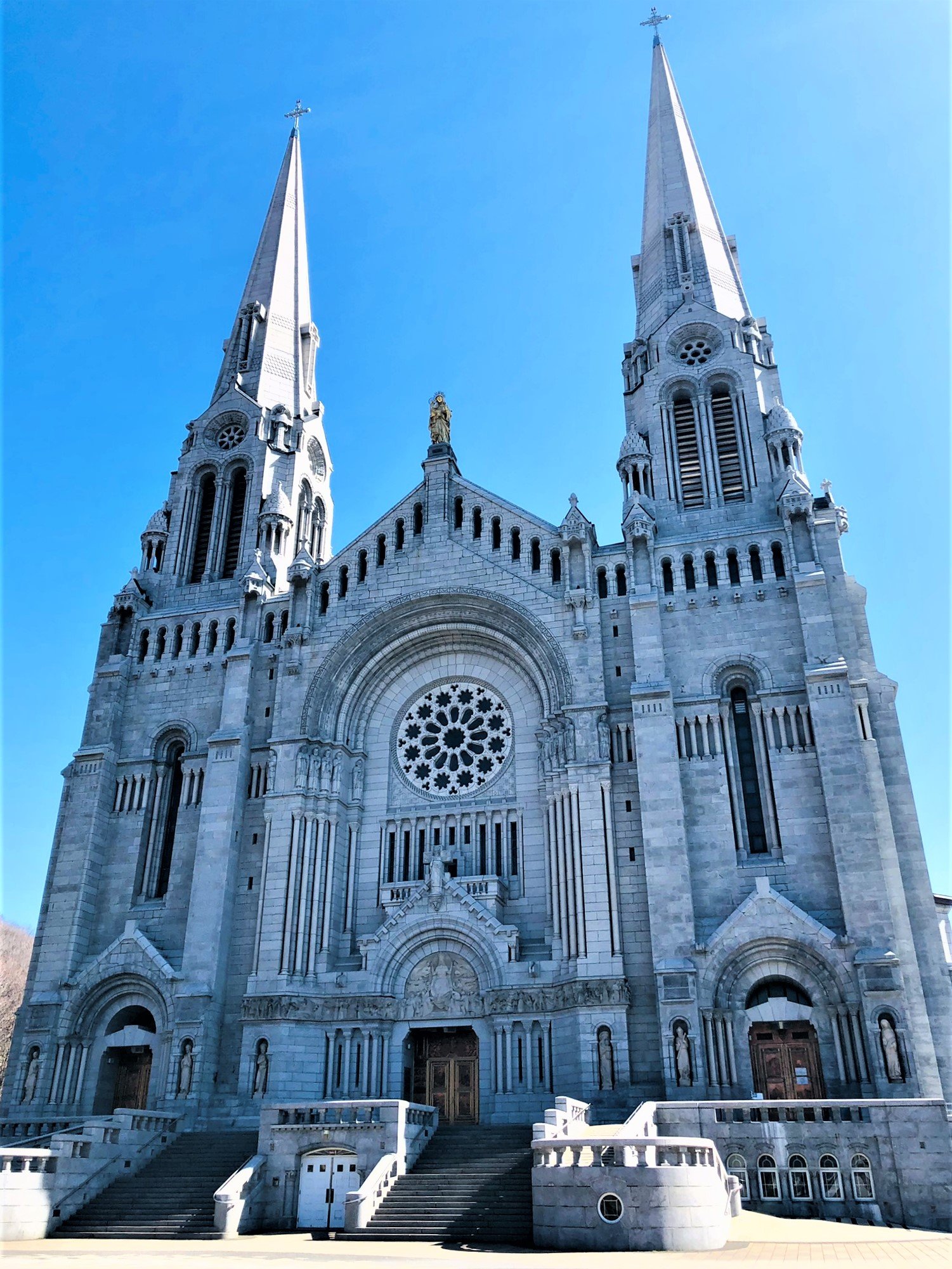 Our next stop along the Beaupré coast was the Albert Gilles Copper Art Studio-Boutique and Museum. A short how-to session was all that was required for our students to jump into creating artistic mementos of their visit.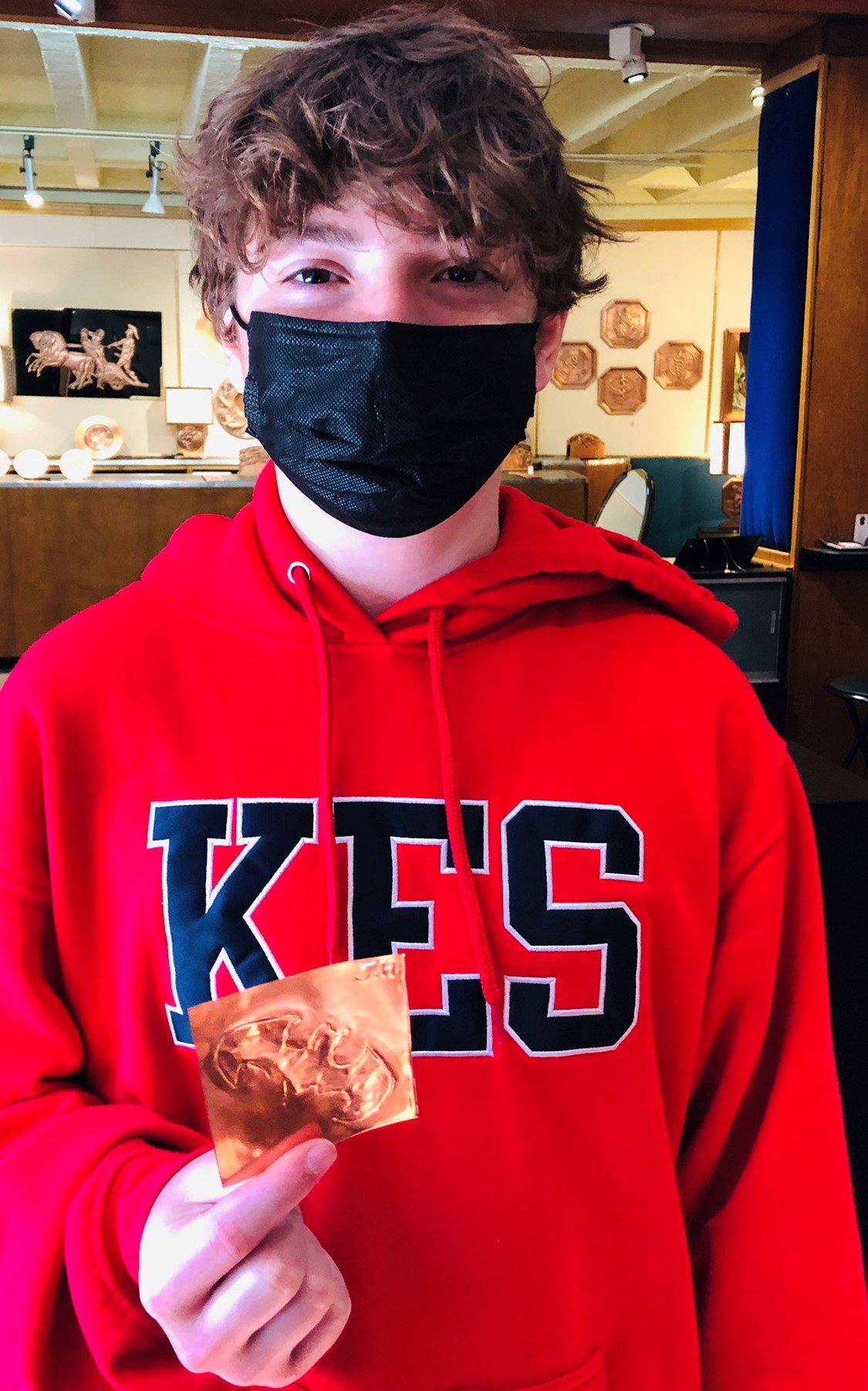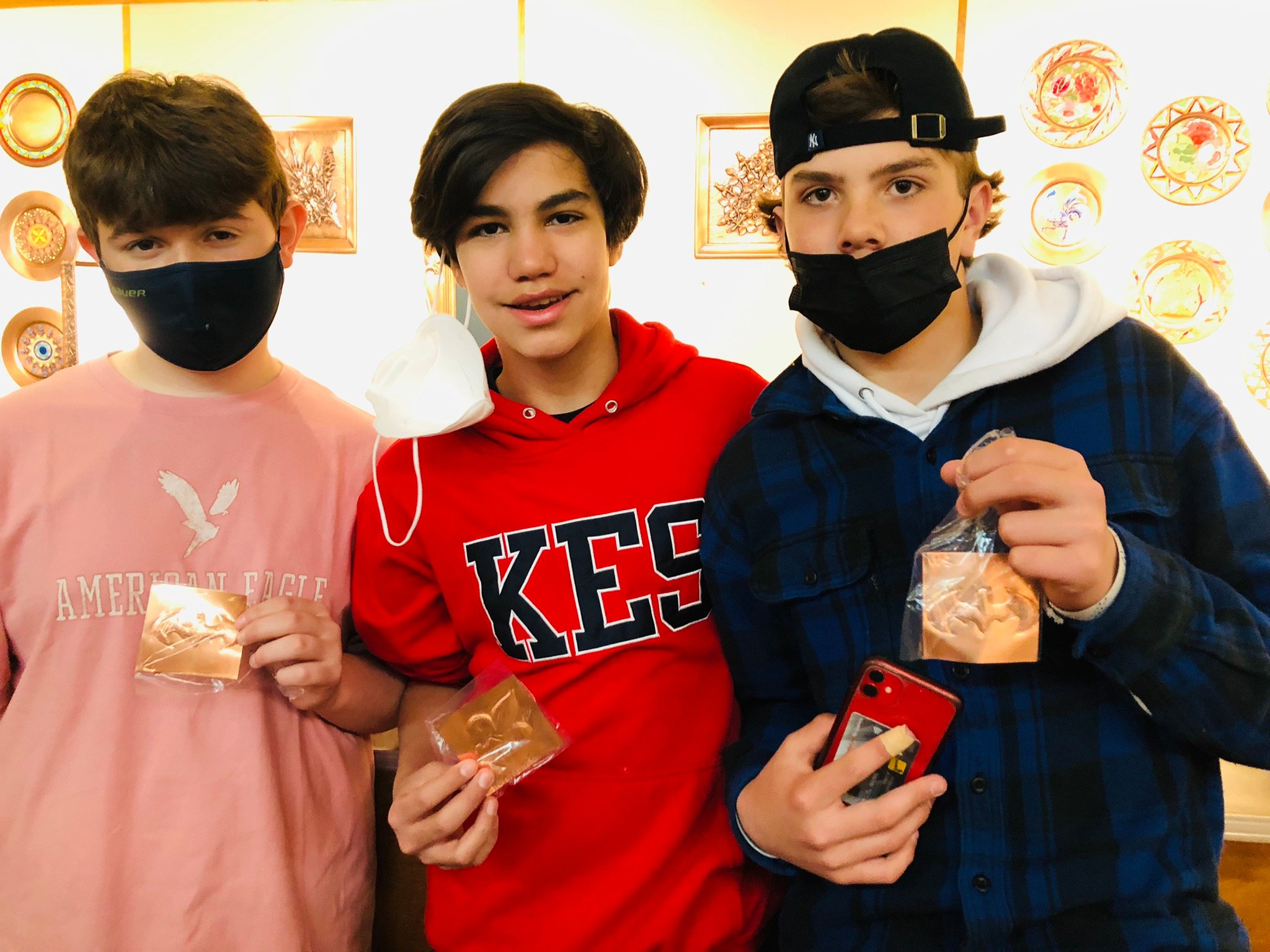 At noon our students were hungry and excited to set off on their own in small groups to get lunch and to enjoy some free time in Old Québec as they explored the city within the ramparts. Fully recharged after their meal, they returned with a wide array of souvenirs to show their friends and teachers.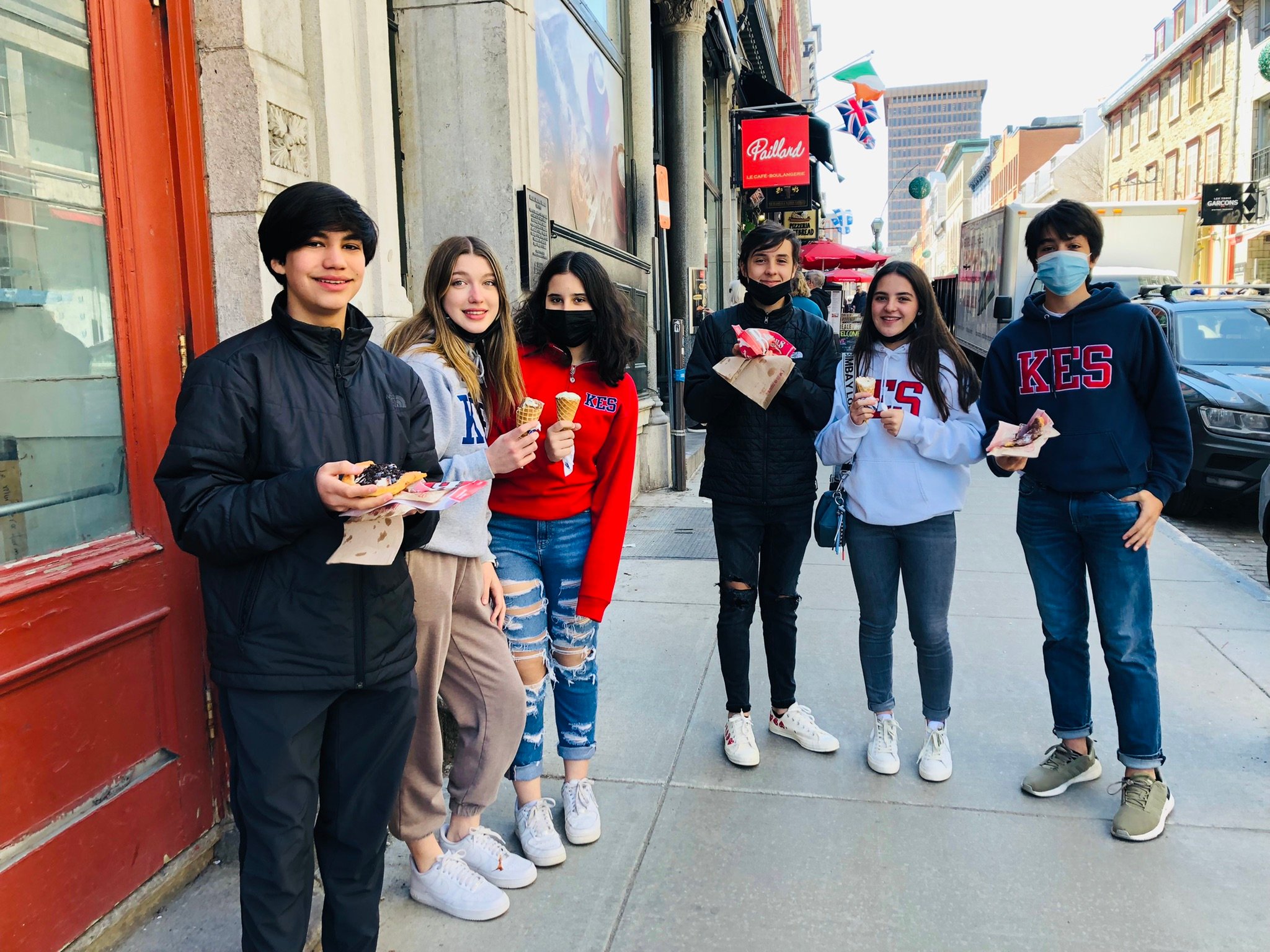 After lunch, we re-boarded the bus and drove to the Aquarium du Québec. Students saw a wide variety of marine life and they (the students) seemed to enjoy this experience thoroughly. High on their ooh-aah list were the touch tank with rays, the wall of jellyfish, the seahorses, and the sea dragons.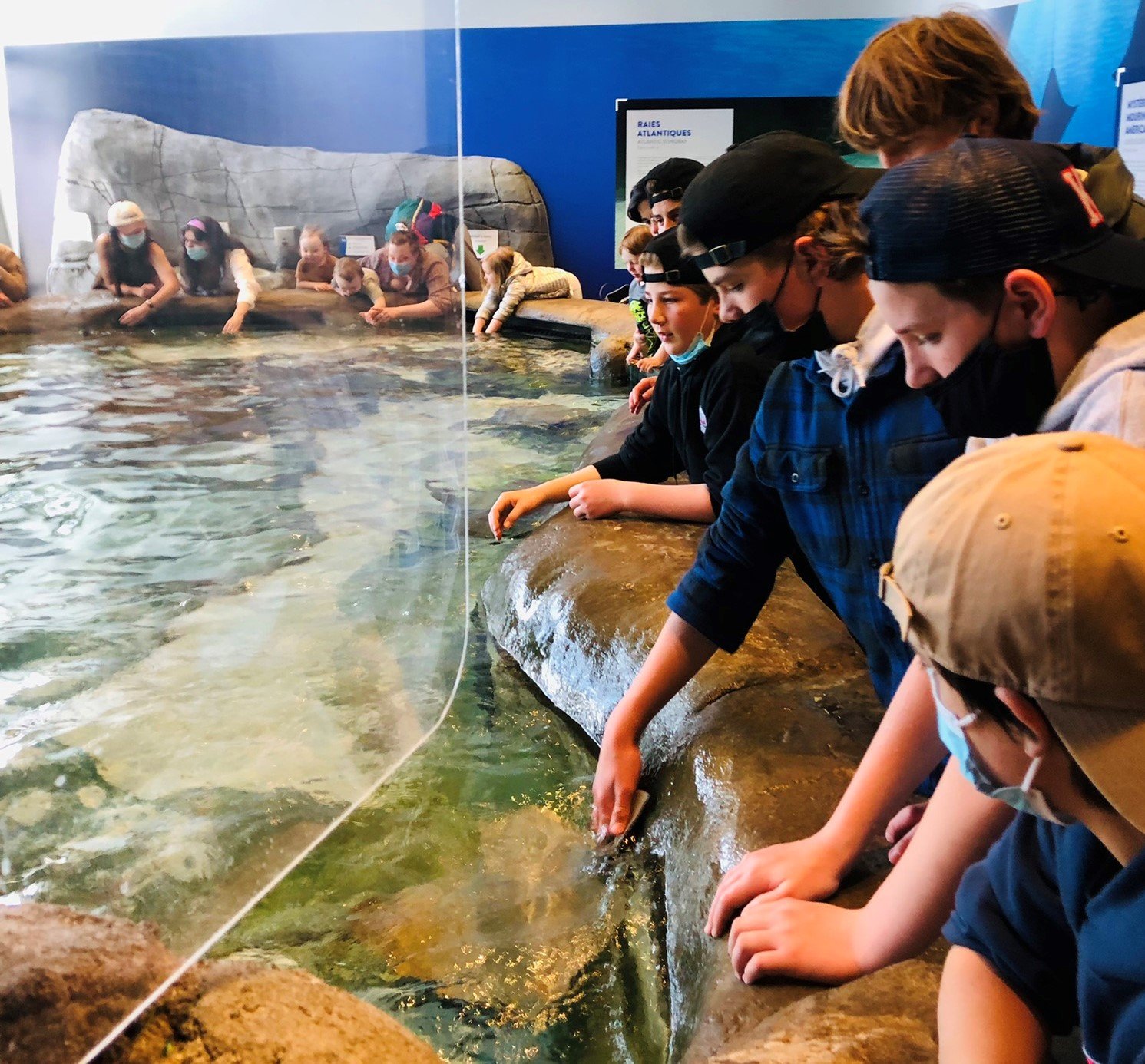 | | |
| --- | --- |
| | |
After visiting the aquarium, we returned to Old Québec for an entertaining and informative walking tour through Basse-Ville (Lower Town). Guides Johanne and Katya have done walking tours for KES on several occasions on previous school trips and it was good to spend time with these excellent and knowledgeable guides again. Our Spanish-speaking students especially appreciated having Katya conduct her tour in Spanish.

All the walking today gave our students a good appetite this evening for our meal at the Erablière du Cap sugar shack. The owner (and 11th-generation maple syrup producer) Jean-Paul gave us a clear explanation of how sap is tapped from the trees and made into various maple products. Did you know it takes 40 liters of sap to make 1 liter of maple syrup? In the dining room we enjoyed a traditional meal of pea soup, tourtière (a meat pie), bread, omelet, crêpes , potatoes, oreilles de crisse (crispy pork rinds)–and, of course, maple syrup that became a topping for more of these foods than you'd care to imagine.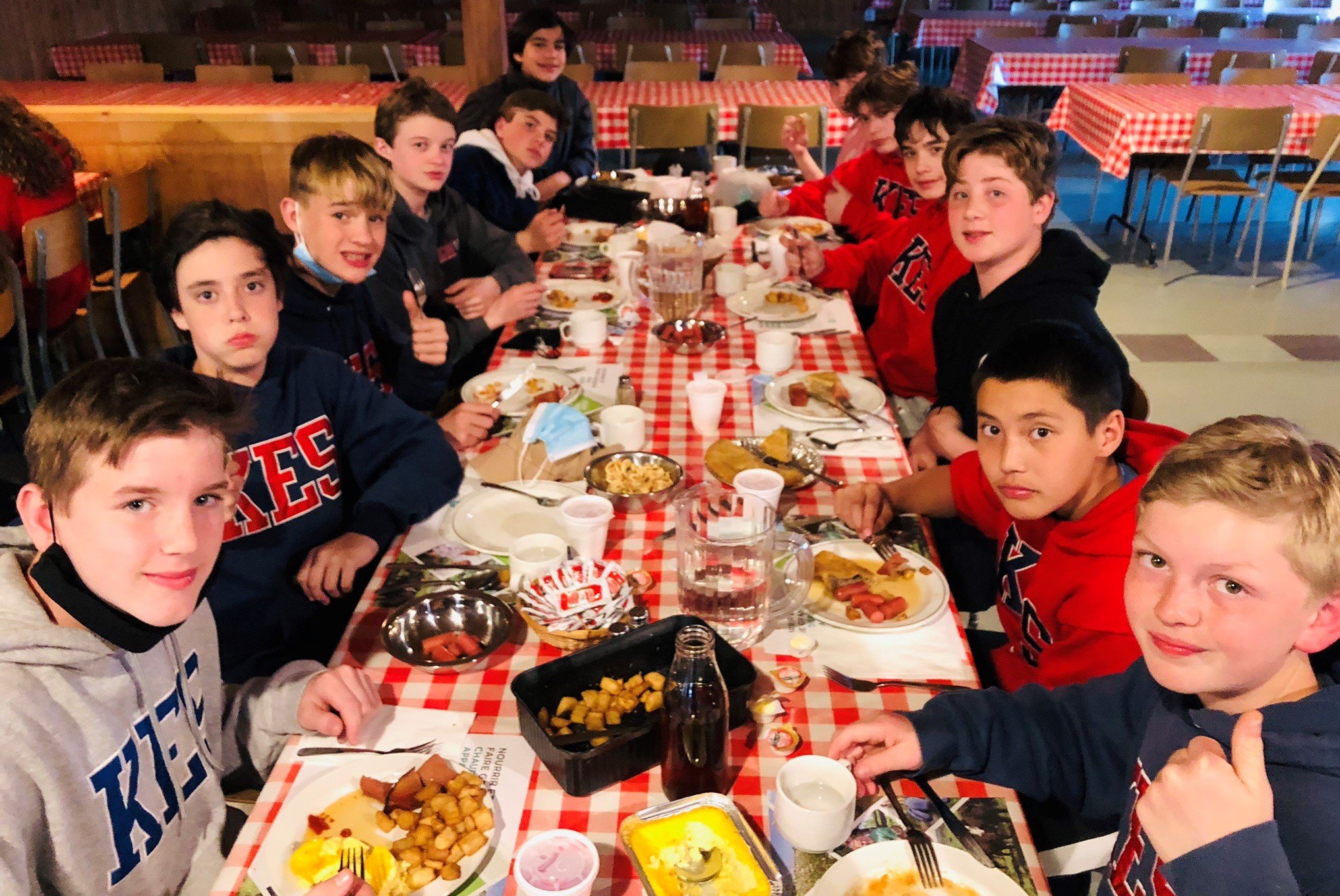 The highlight of the evening was without a doubt when the musicians invited our students to come play the wooden spoons and then try some group dancing. Nearly every student took to the floor and danced to traditional favourites and jigs ("La danse des canards"—"The bird dance" was definitely a fun choice for our group.) Our students' smiles, laughter and energetic performance on the dance floor said it all: they loved every second of it!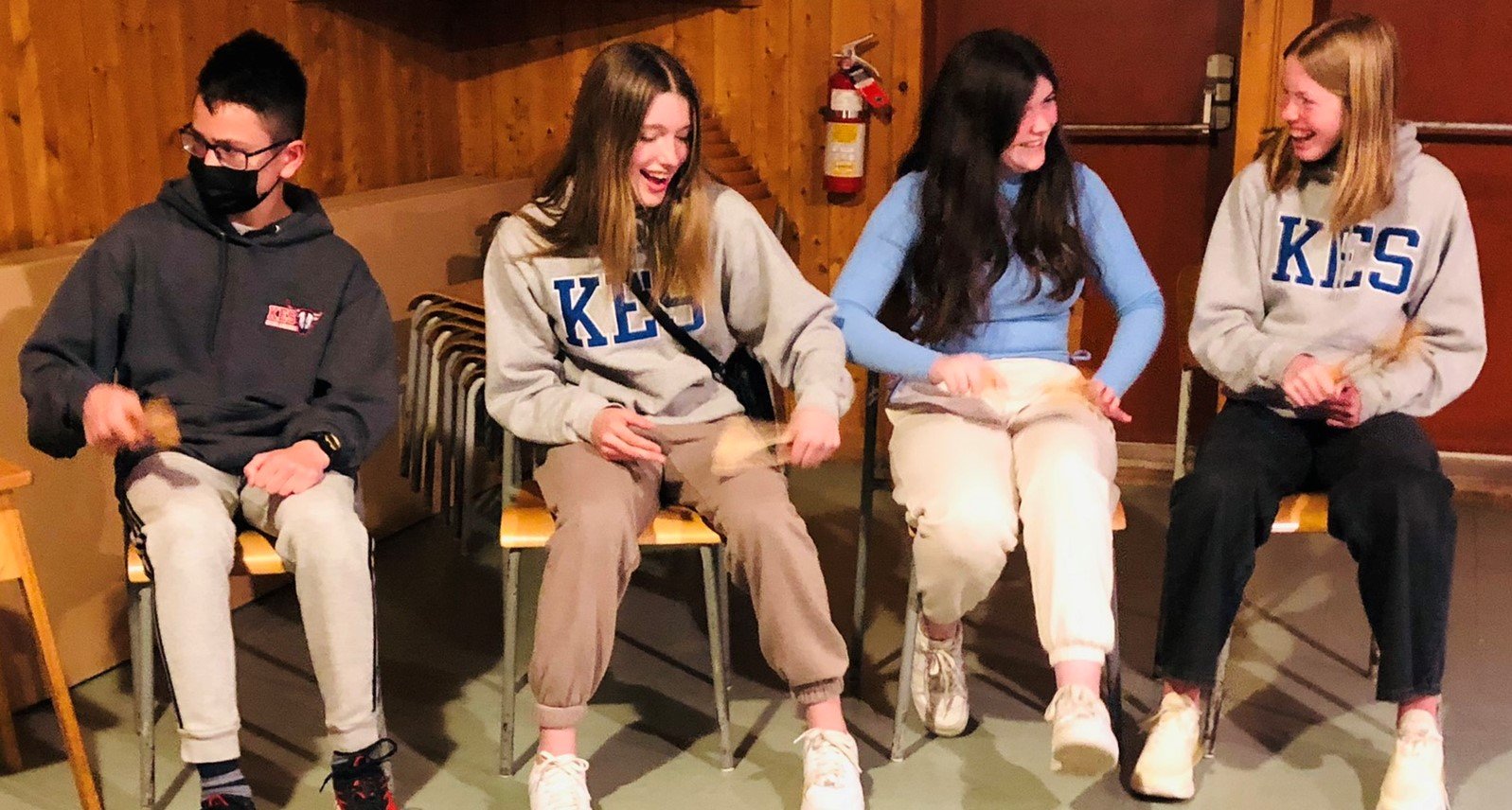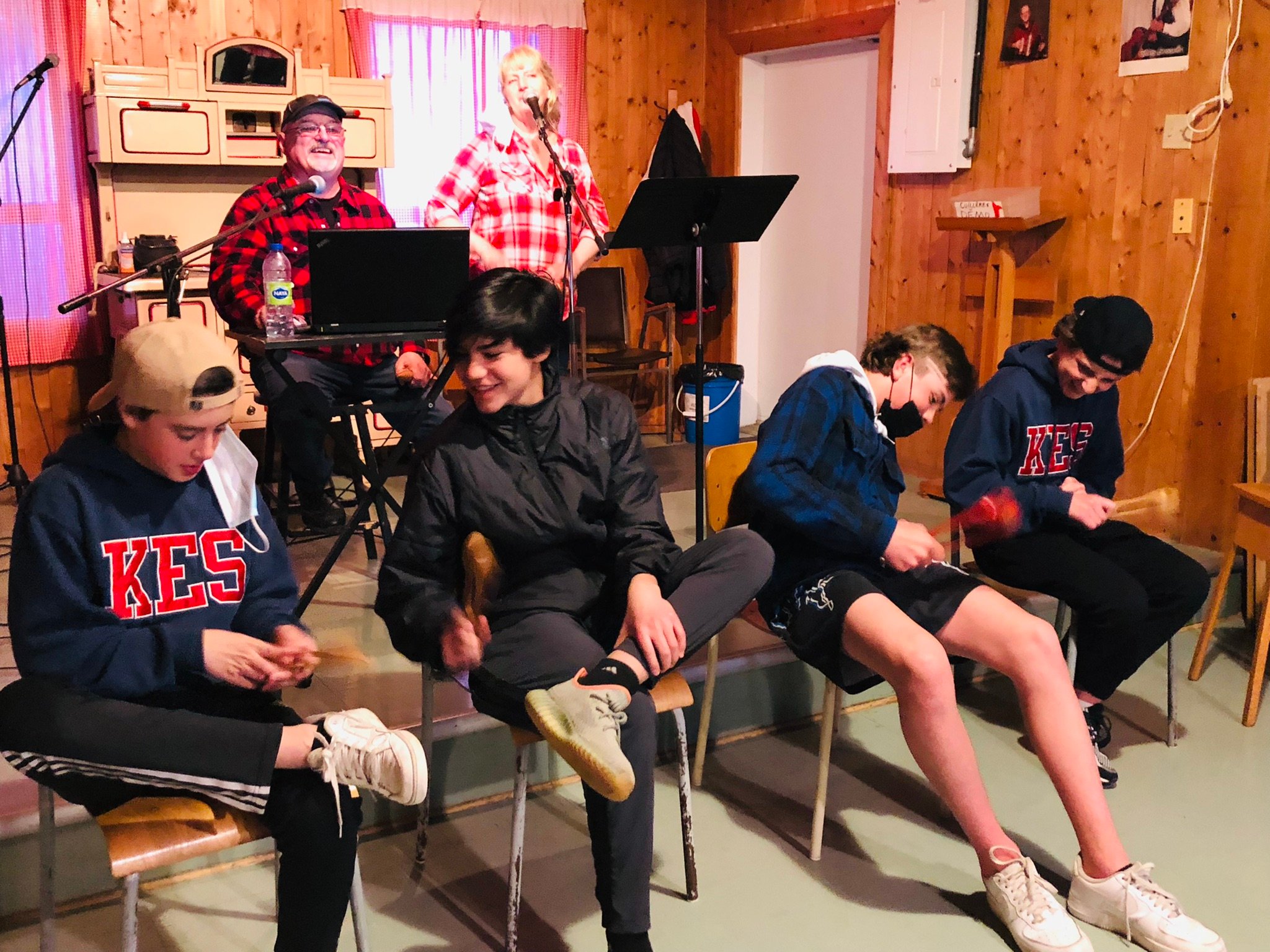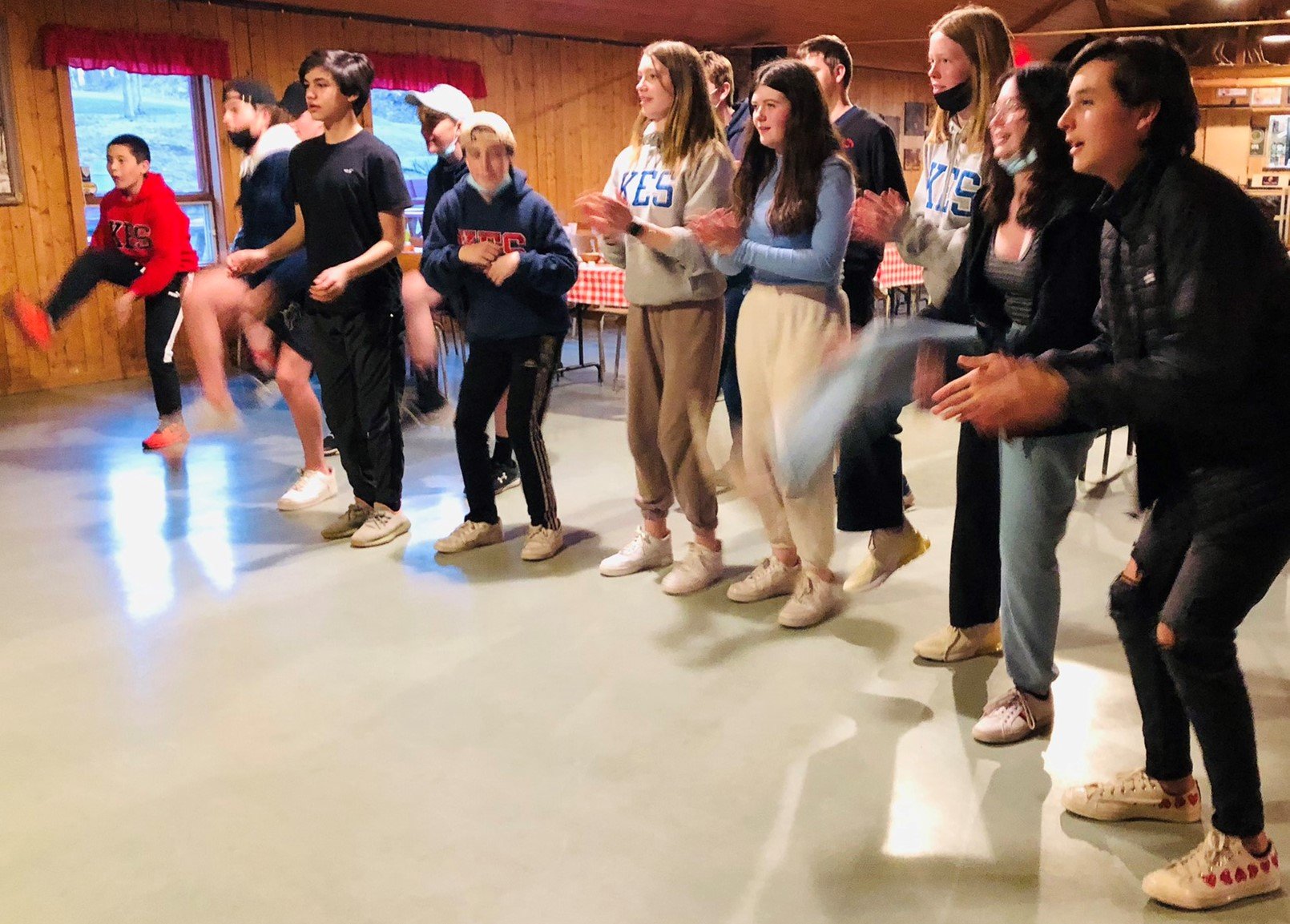 We finished our visit at the sugar shack this evening by sampling maple syrup poured over crushed ice. The taffy was a sweet treat indeed and many of our Grade Eight students made sure they stopped off at the gift shop to get some tasty souvenirs of tonight's experience.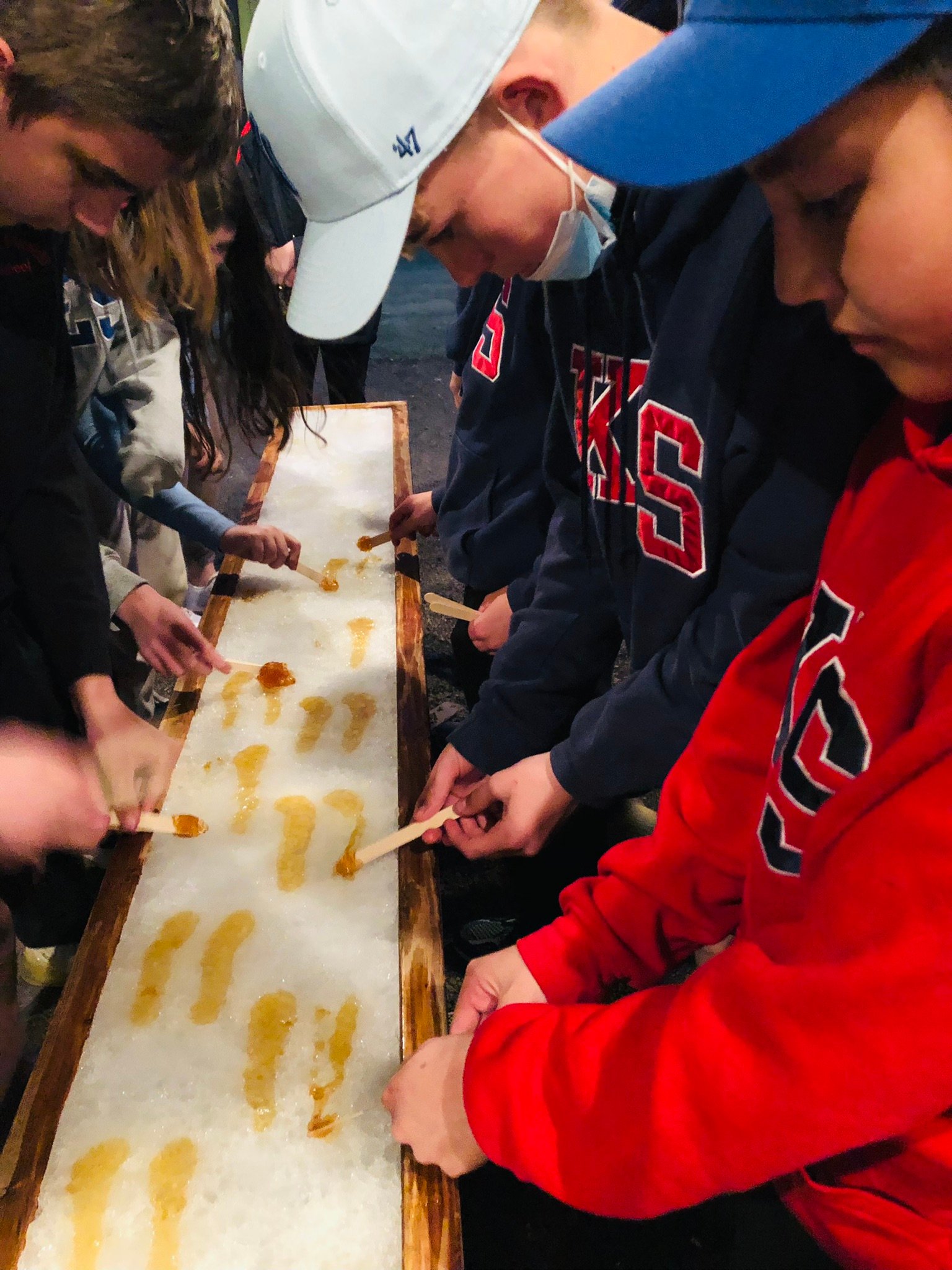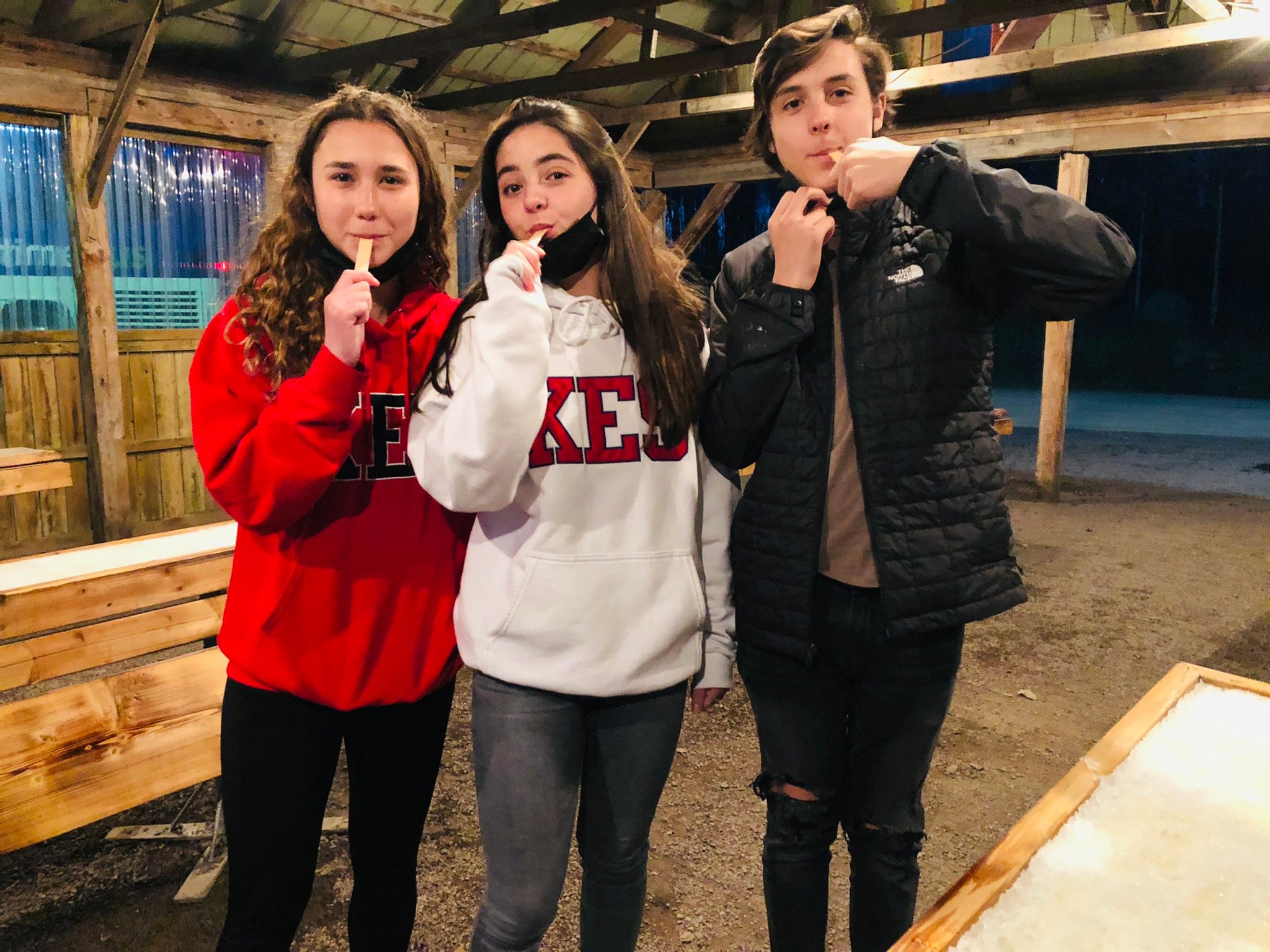 It has been another wonderful day in Quebec City and our students returned to the hotel at 9:30 pm for a well-earned rest.